10 Must Known Website Development Trends For 2022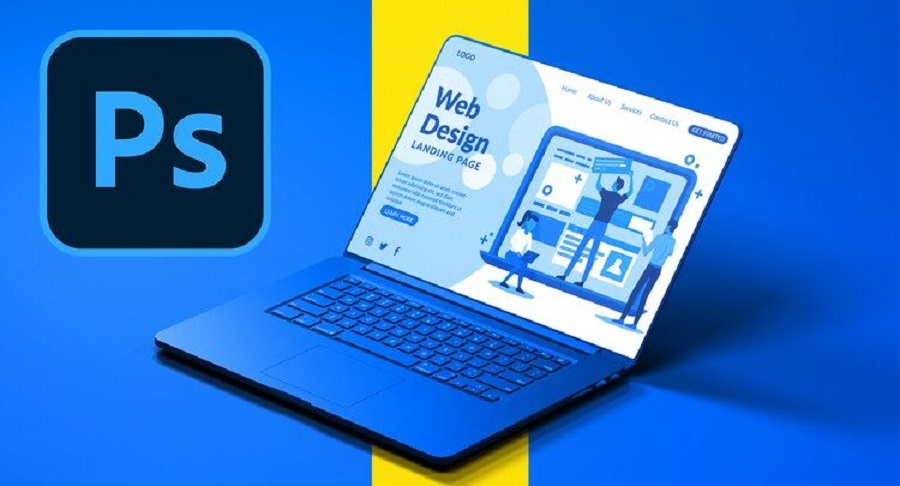 Can you think of any aspect of your life that is entirely free from dependency on digital mediums? I know, you can't. Because that is the fact of our lives. Digital is the new normal and of course an indispensable part of our lives now. Pandemic has given ever so new and integral place to the online space. No doubt, currently there are more than 5 billion active users of the internet as per stats.
The business world has been utilizing this digital space for quite some time now. But, every day the competition is getting neck cracking and just a digital presence is not enough for businesses to go up the ladder of success. Rather, it has become super important to incorporate new and technologically advanced website development trends in your current websites and mobile applications to beat the competition and satisfy potential customers.
We are listing the top 10 website development trends that must be adopted to take your website a notch up in today's time.
Blockchain Technology
Blockchain is a way of storing digital data in a very secure way. The best part is that the stored information cannot be modified or manipulated without the permission of both parties involved. This kind of security helps businesses win the confidence of their customers.
Leveraging blockchain technology in 2022 for website development becomes all the more important with our lives becoming dependent on digital mediums for all kinds of transactions.
Key benefits
Being an immutable digital ledger, nothing can be changed in a transaction that has been made.
It is very secure because of the encryption feature.
The ledger is updated automatically, and as a result of which, transactions are done instantly and in a transparent manner.
Participants verify the authenticity of the transaction.
Cloud Computing
In simple terms, cloud computing is the delivery of the computing services like storage, networking, database, analytics, intelligence, etc. over the internet or the cloud. Cloud services help you lower your operating costs and experience flexibility and convenience as you have to pay only for the cloud services.
Cloud computing gained newfound importance with a large number of people working from home during the pandemic. It facilitated collaboration for employees working together as a team from various corners of the world.
As per stats, the cloud storage market will experience 35% growth in 2022. While this technology helps in reducing costs, it offers robust architecture as well.
Key benefits
Developers do not need to stress about storage.
Remote work or working from different locations is very easy with this technology.
It is a cost-effective technology and provides easy access to all team members.
Voice Search Optimization
One of the latest website development trends is to use voice recognition technology. In response to this trend, big names like Apple, Google, and Amazon have launched smart speakers. It is a wonderful technical advancement for aiding people with hearing or vision impairment.
As per stats, the global smart speaker revenue will reach up to $35.5 billion by 2025. Moreover, 77.8% of US customers make product inquiries using their smart speakers.
Voice recognition is a trend that enhances user experience and reachability. This feature is highly prevalent among eCommerce users.
Key Benefits
Voice search is beneficial in the following ways.
It helps in making local SEO campaigns more effective.
It can answer customer queries super quickly.
Content Personalization and Machine Learning
Content personalization using an AI-driven approach also called predictive content personalization is a great way of catering to the unique needs of every user or customer. This is going to stay a top website development trend in this fast-paced world.
Developers can analyze factors like incoming data, figure out patterns and individualize content using machine learning. This leads to the most relevant content reaching every individual. For eg., Airbnb and Netflix customize search results using machine learning based on people's watch history. The tailored content based on user intentions leads to a better user experience.
Benefits
It makes the optimization of web pages easier.
It allows more insights as compared to conventional A/B testing.
Relevant content keeps users engaged for a longer time and offers high chances of conversion.
Responsive Websites
A list of top website development trends for 2022 would be incomplete without the mention of responsive websites in it. Competition is increasing, and the attention span of people is decreasing. In this scenario, making a responsive website that can adjust to any device is the need of the hour for companies.
This leads to a better user experience, decreases bounce rate, and increases the time people spend on your website.
Benefits
It is easy to maintain the design of responsive websites, as it remains the same across various devices.
The analytics data can be maintained easily in these.
Multi experience
Customer is the king and anything that makes it smooth for the customer's experience deserves to be adopted. Having said that, multi-experience is a top website development trend in 2022 because it creates a very smooth experience for users.
Multi Experience is about creating a consistent user experience across various platforms like mobiles, desktop apps, websites, smart watches, etc. It also involves creating fit-for-purpose touchpoints across various modalities. The goal behind the multi-experience is to create a seamless user journey.
Benefits
It makes rapid and scalable development possible across devices.
Several front-end and back-end tools can make achieving this multi-experience easy.
Developers can have more control over deployment and multi-experience can be built using low code frameworks.
Dark Mode
Dark mode has been known before as well, but the light mode was preferred to give the feel of paper reading to people while using the web. But in the last few years, the dark mode has become the latest website trend. Dark mode refers to a display setting which means a dark color is kept for the background and the text or UI elements are kept light in color over it.
While some websites give the option to switch between light and dark modes, there are some others that stick only with the dark mode. The dark mode is going to trend in times to come owing to many benefits mentioned below.
Benefits
It puts less strain on the eyes, especially in conditions with low light.
The dark mode takes less battery as compared to the light mode.
It is very helpful for people with vision impairments.
Augmented Reality
In simple terms, Augmented Reality makes use of our real environment and places the virtual elements in the real-world ambiance to enhance that environment. The easiest example would be Snapchat filters, we open the camera and capture our real world and then enhance that experience using virtual elements.
For some time, the Augmented reality was considered to be a mere marketing tactic by many. But lately, the potential of Augmented reality for the business world has been established. Many businesses have leveraged the benefits of AR by making it a part of their purchasing process. For example- They introduce AR technology in catalog apps so shoppers can visualize how different products will look in varied environments. Today, many reputed websites like Amazon, and IKEA also create virtual showrooms using AR.
Benefits
It creates a rich and immersive experience for customers.
It brings the store to the customer or we can say customers feel as if they are purchasing stuff from an actual store.
Virtual Reality
Virtual reality refers to creating an entirely different world that is 'virtual and computer-generated. The three-dimensional world is simulated using electronic devices. This is an emerging web development trend in 2022 and is likely to go strong in the years to come because of the following benefits.
Benefits
It helps in creating an interactive environment for your potential customers.
VR devices like Google Cardboard have the potential to revolutionize industries like retail, architecture, etc.
Automation Testing
Automation testing is a method of testing where human intervention is very less or negligible while the results are more accurate. Testing is an integral part of development teams to make a product efficient and bug-free. While manual testing can be time-consuming, automation testing becomes more relevant in 2022 because it is time-saving and complex work can be accomplished by small teams.
Competition is increasing in the digital realm and automation testing can help teams stay ahead by delivering products faster.
Benefits
The code can be reused in automation testing.
Automation tests can be run at any time of the day.
Time to market is reduced with automation testing.
Conclusion
The past two years have been phenomenally different for us all. Every sphere of life has been affected worldwide and we seem to have entered a new era where everything is so comfortably possible through the virtual medium. In this scenario, developing websites that are relevant to our future requirements has become super essential.
The website development trends that I have listed above are definitely in sync with the next-generation requirements. Incorporating these trends in your websites can lead to better user experience, better ranking, and scaling of your business.