10 Ways To Advertise And Promote Your Business In 2021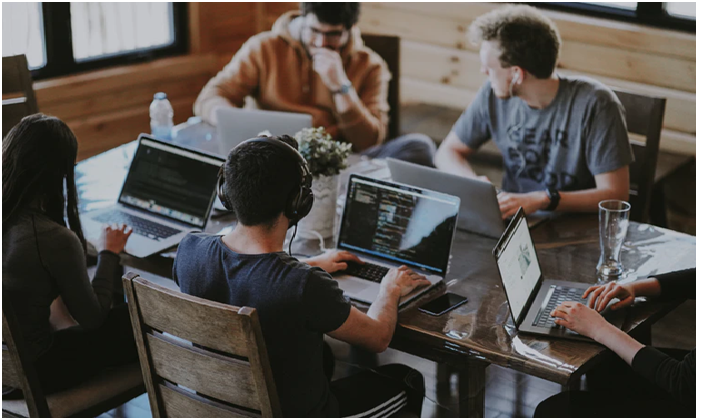 Advertisement and Promotion are the two most common terms in the field of digital marketing. With the growth of the digital business over the last five years, the need for robust marketing strategies has also increased.
There are plenty of ways to advertise and promote your business, but you need to know their proper implementation. Some examples are content marketing, video marketing, influencer marketing, social media marketing, and others.
If you are looking for feasible ways to place your idea in the market, this article is for you. Read the complete guide to get valuable insights.
Importance Of Advertising And Promoting Your Business
Advertising and promoting together facilitate a business to earn sound profit by increasing brand awareness among the target audience. But, on the other hand, if you do not adopt accurate methods, your customers will never know the unique ideas.
After COVID 19 banished the business sector, it is a traditional business that has been severely affected. But digital companies, irrespective of their sizes, have maintained their sustainability steadily. That is why, after the year 2020, we have observed a sharp growth in digital businesses.
Now, take a note of the critical advantages of advertising and promoting business through digital channels:
It is cost-effective as well as profitable.
You can assimilate several new ideas and systematically implement them.
You can reach a large audience within a short time.
The right audience group can be targeted.
Your brand will get visibility in a new dimension.
Getting feedback about your product is now super easy through online platforms.
Just like the internet is unstoppable, advertising and promoting services and products has no bounds.
Lastly, you can track the performance of your advertising and promotional strategies via analytical tools.
What Are The Ways Of Advertising And Promoting Business In 2021
As we have discussed earlier, the world has gone much more online after the pandemic. As per the industrial reports, the U.S internet ad plans to increase 12.4% in 2020 to $135 billion this year. It means that about half of all advertising and spending has transferred from traditional to online mediums.
Did you know that view-through conversions for search network campaigns are also now recognized for editing conversion actions? Let us now move on to the awaited section, "10 Ways To Advertise And Promote Your Business In 2021."
1. Pay Per Click
One of the topmost advantages of pay-per-click advertising is that you have to pay only for what customers would click on. Here, you will get the opportunity of targeting and testing particular markets.
2. Email Marketing
This option depends on the nature of your market. But in most cases, email marketing is a viable trick to advertise and promote business. An email campaign can enable you to keep your services or products in the utmost attention of customers.
3. Social Media Ads
Tools like 'Facebook Leads Forms,' of Facebook have simplified the work of advertisers. In addition, you can reach out to a vast audience base through social media ads.
4. Influencer Marketing
Influencer marketing could help to expand your brand reach and also offer sales incentives. Find those who are popular on both YouTube and Instagram with large follower baser (10K+ followers)
5. Referrals
Through referrals, you can grow your business leads. You need to contact acquaintances, nonprofit employers: colleagues, colleges, schools, and contact friends who need tour services.
6. Podcasts
Podcast advertisers are basically 'sponsors.' They receive significant trust from the listeners through the promotional podcasts that act as a key advertising and promotional strategy.
7. Content and Video Advertising
These two are beneficial for promoting services or products and also educate the customers. Adding an insightful video with keyword-rich content at the end of your blog will bring you much traffic.
8. Online Webinars
You may attract your target audience and acquire their contact information for future communication by hosting an initial webinar or online session.
9. Speaking at local events
Speaking at libraries, industry conferences, business groups, and volunteer organizations will give you new recognition, publicity, and contacts.
10. Organic Web Traffic
Organic traffic relates to the usefulness of your website. Create a website that responds to customers' queries, and you will start gaining attention.
Summary
To summarize, advertisements and promotions lie at the heart of digital marketing. In fact, they are two fundamental principles of internet marketing. Now that you know the primary strategies of the same, you should not face any more difficulties in increasing brand visibility.
But make sure that you are following the strategies mentioned above diligently. Then, if you like this article, share it with people who will be benefited from this.
Additionally, do not forget to support us in getting such interesting articles in the future. Finally, if you have any comments or queries, post them in the comment box below.