All You Need to Know About Creating a Website with Hubspot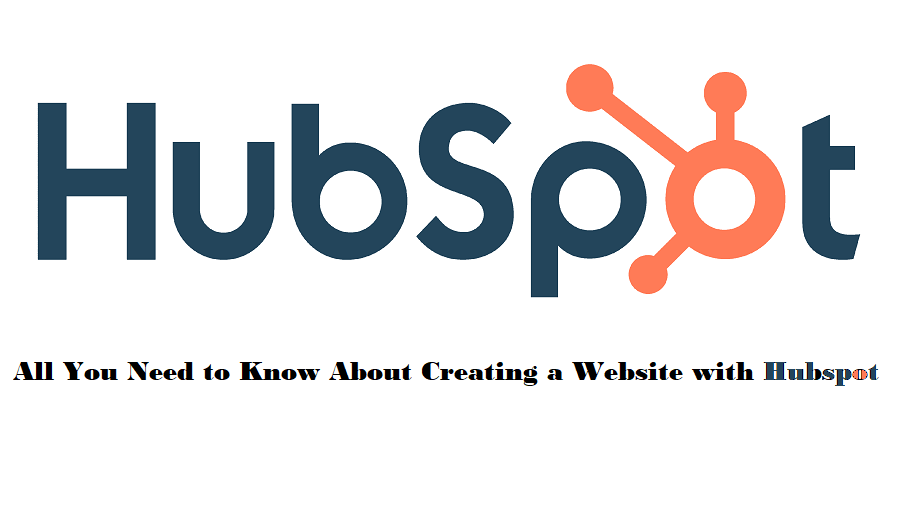 Introduction 
The process of creating a website with Hubspot could seem intimidating to those who are not familiar with website design and content management systems. In spite of this, the process can be simplified because of Hubspot's comprehensive and user-friendly platform. With the use of the capable tools provided by Hubspot, users can design, build, and maintain websites quickly and effectively. This guide will teach you all you need to know about utilizing Hubspot to create a website. We'll cover topics such as how to set up your Hubspot account, the many tools and features that are available, and tips and tricks for website optimization. You will own all the knowledge and tools necessary to create your own website using Hubspot once you finish reading this article.
What is HubSpot and How Can It Help Create a Website?
—————————————
HubSpot is an effective and complete platform for marketing, sales, and customer service that supports the expansion of companies of all sizes. A set of tools and services are offered by this cloud-based software to assist businesses in attracting clients, closing deals with them, and delighting them with first-rate customer service. The goal of HubSpot is to as organisations in building websites that are user- and search engine-friendly (UX and SEO). In addition, it offers a variety of interfaces with other well-know programmes and services, tools for content production, analytics, and reporting.
Getting Started: Setting Up a HubSpot Account
A quick and simple method to get your business online is by building a website with HubSpot. HubSpot is an effective platform that enables you to build a website, manage your content, and monitor the effectiveness of your website. A HubSpot account must -must be created in order to proceed. You must register for account for HubSpot website building before you can begin. You may access the HubSpot dashboard after setting up an account. You can establish a website and manage your content from the dashboard.
Building Your Website with HubSpot
Any business that wants to succeed needs to have a website, and HubSpot is a terrific tool for doing just that. HubSpot is a complete platform that enables you to design, maintain, and improve your website. With HubSpot, it's simple to build a website that meets your demands precisely, looks professional, and is search engine optimized. What you should know about using HubSpot to construct a website is provided below.
Customizing Your Website for Your Brand
Customising your website to reflect your brand is crucial when using Hubspot to build one. Choosing the appropriate template, colors, and fonts is part of this. Your template should be chosen based on the type of website you are developing. For instance, you will probably need a template specifically made for blogging if you are building a blog. Features like a blog sidebar, commenting, and social media integration ought to be included. Additionally, pick a template that is simple to edit. It will be simpler to incorporate your own branding components, such as colors, typefaces, and logos, as a result.
Optimizing Your Website for Search Engines
Optimizing your website for search engines is an important step in creating a website with HubSpot. Search engine optimization, also known as SEO, is the process of making your website more visible to search engine algorithms, in order to increase your website's rankings in search engine results. There are several ways to optimize your website for search engines, such as optimizing your page titles, meta descriptions, and content, updating your website regularly with fresh content, and using keywords and phrases strategically throughout your website.
In addition to optimizing your website for search engines, it's important to make sure your website is mobile-friendly. With the majority of people accessing websites from mobile devices, it's essential to make sure your website is optimized for mobile devices in order to ensure a great user experience. HubSpot provides several tools to make sure your website is mobile-friendly, such as responsive design, mobile-friendly templates, and mobile-specific content.
Adding Content to Your Website      
The process of building a website using HubSpot includes adding content. A variety of formats for content are available, including blog entries, videos, podcasts, ebooks, and more. High-quality, pertinent to your company, and valuable to your audience should all be characteristics of the material. In order to help your website rank higher in search engine results, it's critical to make sure the information you publish is optimized for search engines.
Your target audience should be considered when writing content for your website. In whom are they? Which hobbies do they enjoy? What sort of information would they value? You can make sure your content appeals to your audience by keeping them in mind as you create it.
Connecting Your Website to Other Platforms
In order to build a website with HubSpot, connecting it to other platforms is a crucial step. You may broaden your audience, boost brand recognition, and improve traffic to your website by integrating it with other platforms. Search engines, email, and social media platforms are excellent places to start.
Social networking is a fantastic venue to link to from your website. You may set up a profile for your company on social networking sites like Facebook, Twitter, LinkedIn, and Instagram, and include a link to your website in that profile. You'll be able to reach a wider audience and increase traffic to your website as a result.
Measuring and Analyzing Your Website Performance
An essential part of building a website using HubSpot is measuring and analyzing the performance of your website. You may spot opportunities for development, find your website's weak points, and make necessary changes to assure its success by measuring and analyzing its performance.
Website analytics, A/B testing, and heat maps are just a few of the tools HubSpot offers for monitoring and evaluating the performance of your website. Your website's analytics will show you how visitors are interacting with it, including which pages they are visiting, how long they are spending there, and where they are clicking.
Conclusion
Although it's a fairly basic process, creating a website with Hubspot can take some time. However, using Hubspot to create a website will be well worth your time. To help you achieve your business goals, you can create a cutting-edge, qualified website. It offers a chic, user-friendly platform for constructing websites with a variety of tools and information available to get you started. Furthermore, Hubspot offers first-rate customer service, so you can get help if you need it. Using Hubspot, you can create a website that successfully promotes your business while correctly representing it.