Best 9 Important SEO Tips & Techniques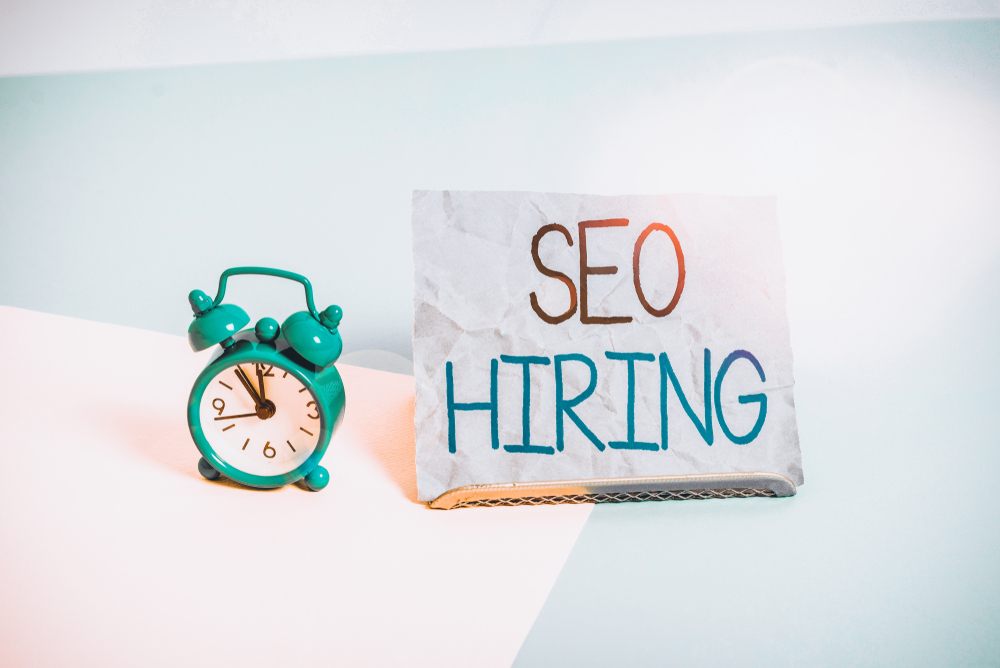 SEO or Seach Engine Optimization plays an important role in your website. If you own a website for your business you probably know why SEO is important and how you should focus on it more to gain viewers. Now some people might ask that my website already has huge traffic why I should worry about SEO? All the traffic on your website comes from SEO. SEO is something that will make your brand or website visible on the search engine. But there are some tips and tricks you should know before you go on developing your webpage for search engine. You can also hire SEO expert who will guide you with your website to improve its SEO. SEO is important if you want to increase your web trafficking and want more customers. You need to be very careful while posting something on the search engine. There is a huge competition in the search engine. There are millions of websites but search engine like Google only shows top 5 websites. Wonder why? Because the developer had a focus on improving its SEO for a better user experience. If you also want to reach the top, we have few tips for you to improve your SEO.
Relevant Keywords
This is the most important factor that will decide your SEO. The search engine has a pattern on how it works or search the most relevant website for users. Suppose your user wants to search for a specific hotel in a city but how will a user find what they want as there are so many hotels in a city. For that keyword plays an important role in a search. It is type hotels with the name of that city I want a hotel search engine will show the most relevant details for the users and the most correct use of a keyword will be shown at the top search list. You need to choose the right virtual assistant services according to your website and the content you are posting. 
Awesome Contents
Again, the most important factor for SEO is your content. Now, why you need the best content for your website is because that is what people are searching for on search engines. Your users want the best information that is both useful and engaging. You need to create your content for your users and not for search engines. There are lots of the same information on almost every website why would anyone click on your link for the same information? You need to post or create something unique and engaging for your users. Keep in original and don't use stock information. You can post videos or images with your content to engage and attract more viewers.
Loading Speed
This is the most frustrating part of a website is when it takes years to load. If you are creating a website you should remember that loading speed can affect your SEO. A good website loads in under 3-4 seconds. If it takes more than that your users will soon leave your website. The loading speed depends on many factors like if you have old images and videos on your website that might be slowing down your website speed. You need to remove all the garbage that is no longer in use anymore.
Mobile-Friendly
Your website should be mobile-friendly and if it's not then you are losing most of your viewers. It should be responsive to and should be easy to navigate for mobile users. Most of the website traffic comes from mobile users these days. Mobile search is considered to be an easy and most handy device. If your website isn't made for mobile users or if it is not working the way it should be then search engine will never show your website on the top list.
Keep Your Contents Shareable
Most people like to share useful content with others. It helps you and even the user as you will gain more viewers on your website and your users can enjoy your content. If your website contents are not shareable then you might be losing some viewers from your website. Add a share button on your website that will let your users share your website with other people. You can use plugins to add a share button on your website and keep it visible so that everyone could share your website easily.
Keep Your Website Updated
Who would like to visit an outdated website with outdated content? Probably no one. The search engine keeps changing the way it searches for information and Google and other search engines are updated every day. You need to keep updating your website with all your content. Check for regular updates and trends. Post updated content and check for any broken links on your website.
Easy to Read Contents
Your content should be easy to read for all users. Keep simple fonts that are easy to read. Don't use more than 2-3 font style. Don't use too small or big font not everyone can read small fonts. Remember for whom you are developing your website. Keep everything aligned and divide everything into paragraphs and headings. Your website design should be the same for mobile and desktop users. Keep your heading bold and use your white space properly.
Optimize Your Images
Make sure to optimize your images because many users search for images and search engines would not simply search an image if it doesn't have any proper description or link. Image optimization could help you to gain more viewers and will improve your web trafficking. Your images should be highly optimized and should be clear to view for the users. Don't use stock images as there are tons of such images.
Be Patient
The last thing you can do is just be patient. You cannot improve your SEO in just one day. It takes time to improve your website. Be focus and stay dedicated to your website. Post useful content that is helpful for your users. You can gain more users every day as every person is searching for something every day on the website. If you have the most valuable content for your users. Use social media marketing to gain more viewers and increase more viewers on your website.
You can hire an SEO expert for your company who will help you to improve your SEO. There are lots of other ways through which you can improve your SEO for your website. SEO will bring trust to your brand as most people will only trust your website or brand if it provides the most useful content. You need to stay focus and try every possible way to improve your web trafficking as there are already lots of competition in the market.