Domination of Instagram Marketing: 8 Astonishing Strategies For Digital Marketing Triumph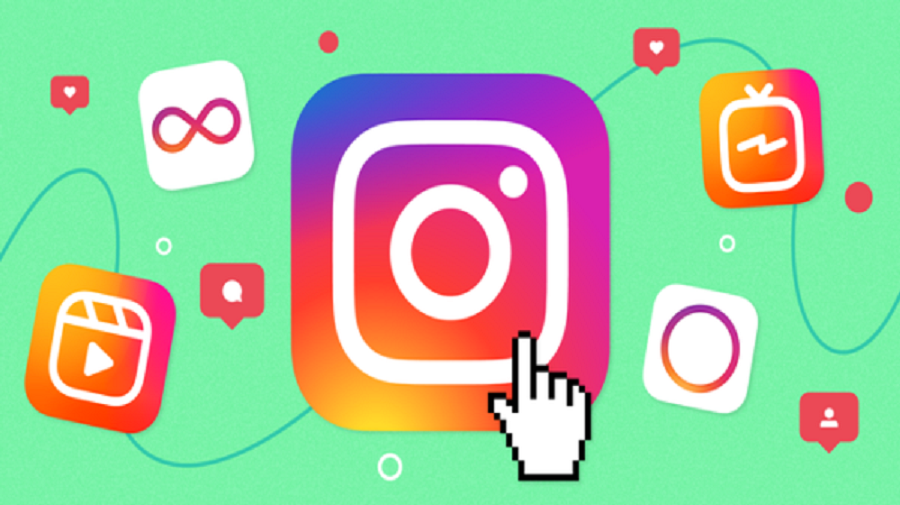 Introduction
Social media's rise has revolutionized how businesses connect with their target audience. Among the various platforms, Instagram has emerged as a dominant force in digital marketing. With over 2.35 billion active users, Instagram offers businesses a vast potential audience to tap into. However, with the ever-increasing competition, it takes more than just posting pretty pictures to stand out on this platform.
In order to achieve triumph in Instagram marketing, businesses must utilize effective strategies that align with their unique brand and audience. This article explores eight astonishing strategies that can help businesses dominate the world of Instagram marketing. From creating a compelling Instagram bio to expanding reach through ads, these strategies are vital to achieving success and significant growth on the platform.
8 Astonishing Strategies For Digital Marketing Triumph
——————————————-
Strategy 1: Include A Compelling Instagram Bio
——————————————-
Your Instagram bio is your digital business card and first impression for potential followers. It is essential to have a compelling bio that captures their attention and encourages them to click the "follow" button. A well-crafted bio should accurately represent your brand, highlight your unique selling points, and include a call to action.
Use keywords and hashtags relevant to your niche to increase visibility and attract your target audience. Keep it concise and visually appealing using line breaks, emojis, and relevant symbols. Additionally, you can add a link to your website or a landing page to drive traffic and conversions.
Regularly update your bio to reflect changes or promotions to keep your followers engaged. With a compelling Instagram bio, you can make a solid first impression and attract potential customers to your page.

Strategy 2: Use Hashtags To Reach New Audiences
——————————————-
Hashtags are a powerful tool for expanding your reach on Instagram. By using relevant and popular hashtags, you can attract new audiences and increase the visibility of your content. Start by researching hashtags that are relevant to your brand and niche. You can use tools like Hashtagify or Instagram's search feature to find popular hashtags related to your industry.
It's essential to balance using too many and too few when using hashtags. Too many hashtags can come across as spammy and turn off potential followers, while too few can limit your reach. The sweet spot for Instagram posts is between 5-10 hashtags.
In addition to using popular hashtags, consider creating a branded hashtag for your business. It can help build a community around your brand and encourage user-generated content. You can also participate in trending hashtags and join conversations relevant to your brand.
Remember also to use hashtags in your Instagram bio. This allows potential followers to find your profile when searching for specific hashtags. Using hashtags strategically, you can effectively reach new audiences and grow your Instagram presence.
Strategy 3: Take Advantage Of User-Generated Content (UGC)
——————————————-
One of the most powerful strategies for success in Instagram marketing is utilizing user-generated content (UGC). It refers to content created by your audience, such as photos, videos, and reviews, that feature your brand or products.
UGC has proven highly effective in building trust and credibility with potential customers. When other users share their positive experiences with your brand, it acts as a recommendation and can attract new followers and potential customers.
To take advantage of UGC, encourage your followers to share their experiences with your brand by using branded hashtags or tagging your account in their posts. You can also repost UGC on your page, giving credit to the original creator. This shows appreciation for your customers, helps diversify your content, and showcases real-life examples of your brand in action.
Additionally, UGC can provide valuable feedback and insights into your audience's preferences and interests. Take note of the type of content that resonates with your followers and use it to inform your future posts and campaigns.
In summary, incorporating user-generated content into your Instagram marketing strategy can significantly boost your reach, engagement, and credibility, resulting in tremendous success on this dominant platform.
Strategy 4: Gain Feedback From Users
——————————————-
One of the most valuable resources in Instagram marketing is user feedback. This can come in the form of comments, direct messages, or even through polls and questionnaires. By actively seeking feedback from your followers, you can gain insights into what type of content resonates with them, what they want to see more of and areas for improvement. It can guide your content strategy and make it more effective in reaching and engaging with your target audience.
Some ways to gather user feedback include using Instagram's built-in polling feature, creating interactive posts asking for opinions and suggestions, and using Instagram Stories to ask for direct feedback. Collecting feedback, responding to it, and considering it when planning future content is essential.
This shows your followers that their opinions are valued and can lead to a stronger relationship with your brand. Gathering user feedback is crucial for continuously improving your Instagram marketing efforts and staying ahead of the competition.
Strategy 5: Use Paid Campaigns
——————————————-
Paid campaigns on Instagram are a great way to reach a larger audience and increase your brand's visibility. With over 2.35 billion active users, Instagram offers a wide range of targeting options for businesses to reach their desired audience. By investing in paid campaigns, businesses can promote their products or services to a highly engaged and relevant audience.
Influencer marketing is one of Instagram's most effective types of paid campaigns. Collaborating with popular and relevant influencers can help businesses expand their reach and credibility. These influencers have a dedicated following who trust their recommendations, making it a powerful platform for promoting your brand.
Another paid campaign option is Instagram ads. These ads appear in users' feeds and stories, making them highly visible and effective. Businesses can use Instagram's detailed targeting options to reach their desired audience based on location, interests, and behavior.
In addition to reaching a larger audience, paid campaigns provide businesses with valuable insights and data. This can help refine their marketing strategies and better understand their target audience.
Investing in paid campaigns on Instagram can significantly boost a business's online presence and drive conversions. By incorporating this strategy into their overall marketing plan, businesses can dominate the platform and achieve success in their digital marketing efforts.

Strategy 6: Create A Content Calendar
——————————————-
Creating a content calendar is a crucial strategy for achieving success on Instagram. With millions of users and endless content shared daily, having a well-planned and organized content calendar can make your brand stand out.
A content calendar helps you stay consistent with your posts and ensures your content is relevant and engaging. It also allows you to plan and avoid any last-minute rushes. Here's how you can create an effective content calendar for your Instagram marketing:
Identify your content themes: Start by defining the main themes or categories of content that align with your brand and audience. It will help you create a cohesive and cohesive feed.
Determine the frequency of your posts: Consistency is vital on Instagram, so decide how often you will post and stick to a schedule.
Plan your content: Use a scheduling tool or a spreadsheet to plan and organize your posts in advance. It will save you time and help you stay on track.
Utilize trending topics and events: Keep an eye on current trends and events and incorporate them into your content calendar to stay relevant and tap into new audiences.
Creating a content calendar ensures your Instagram marketing stays on track, relevant, and engaging for your followers. Stay organized and consistent, and watch your audience grow.
Strategy 7: Host Contests And Giveaways
——————————————-
Hosting contests on Instagram is a fun and effective way to increase engagement and attract new followers to your brand. These types of promotions create excitement and buzz around your brand and incentivize users to interact with your content and share it with their followers.
To successfully host a contest or giveaway, start by setting clear goals and objectives for the promotion. This could include increasing brand awareness, promoting a new product or service, or generating user-generated content. Next, choose a relevant and valuable prize for your target audience.
To ensure the contest is successful, promote it through your Instagram bio and stories and use relevant hashtags to reach new audiences. You can also collaborate with influencers or partner with other brands to increase the exposure of your promotion.
By collecting valuable feedback from participants, you can also gain insights into the preferences and interests of your target audience. This can inform your future marketing strategies and help you tailor your content to resonate with your followers better.
In conclusion, hosting contests and giveaways on Instagram can significantly boost your brand's reach, engagement, and overall success. By implementing these strategies, you can create a solid and loyal community around your brand and drive significant growth in your business.
Strategy 8: Expand Your Reach With Ads
——————————————-
In today's digital age, advertising on social media platforms has become crucial to any successful marketing strategy. With its massive user base and highly targeted advertising options, Instagram presents a unique opportunity to expand your reach and connect with potential customers. Here are some key points to keep in mind when utilizing ads on Instagram:
Utilize Instagram's Ad Options: Instagram offers various ad formats such as photos, videos, carousels, and stories to cater to different marketing goals. Be sure to choose the format that aligns with your objectives and resonates with your target audience.
Leverage Targeting Features: Instagram's targeting features allow you to reach your desired audience based on demographics, interests, and behaviors. This lets you narrow your audience, ensuring the right people see your ad.
Utilize Relevant Hashtags: Including relevant hashtags in your ad can help expand your reach and attract new audiences. Research and use popular hashtags related to your brand, product, or industry to increase visibility.
Partner With Influencers: Collaborating with influencers with a significant following and influence on Instagram can help expose your brand to a broader audience. Be sure to choose influencers whose content aligns with your brand and target audience.
Continuously Monitor and Optimize: As with any advertising, monitoring and optimizing your Instagram ads is essential. Analyze the performance of your ads and make necessary adjustments to ensure maximum efficiency and ROI.
By incorporating these strategies into your Instagram marketing plan, you can expand your reach and connect with potential customers meaningfully. Always stay true to your brand and adapt these tactics to fit your unique business and audience. With the right approach, Instagram ads can be a powerful tool in dominating the digital marketing world.
Conclusion
Instagram marketing has become essential for businesses to reach and engage with their audience in today's digital world. By utilizing these eight astonishing strategies, you can dominate this platform and achieve triumph in your digital marketing efforts.
Firstly, having a compelling Instagram bio is crucial as it serves as your first impression to potential followers and customers. Secondly, incorporating relevant hashtags in your posts can help you reach new audiences and increase your visibility. Thirdly, leveraging user-generated content can add authenticity to your brand and increase engagement.
Additionally, seeking feedback from your users can help you improve your strategies and enhance your brand's reputation. Investing in paid campaigns can also boost your reach and exposure on Instagram. Creating a content calendar can ensure a consistent and well-planned approach to your posts.
Moreover, hosting contests and giveaways can generate excitement and attract new followers. Expanding your reach with ads can help you target specific demographics and reach a wider audience.
Incorporating these strategies into your Instagram marketing approach can lead to significant growth and success for your business. Adapting these strategies to fit your unique brand and audience for optimal results is essential. So, don't wait any longer – start dominating Instagram marketing and achieve digital marketing triumph now!