Magento Web Design: Trends to Follow in 2019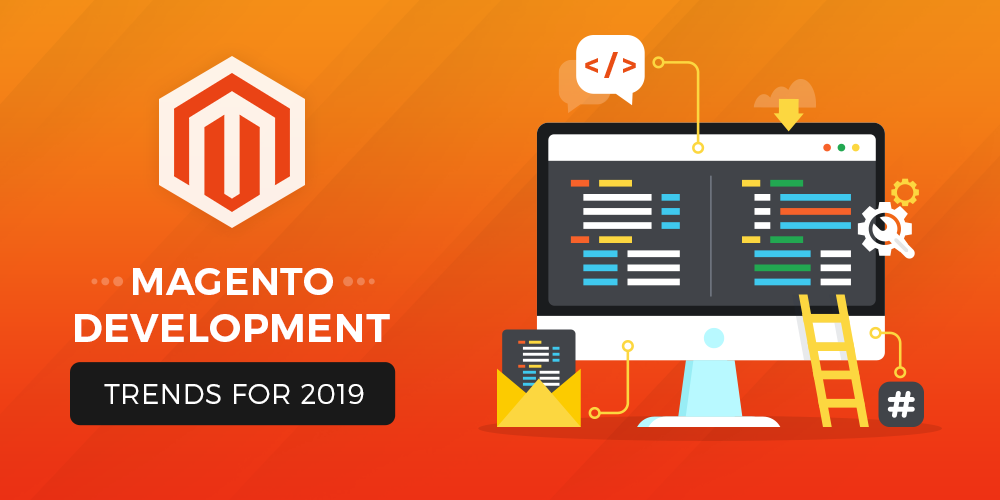 Selling a product or service is no-more easy in this competitive world. Gone are the days when companies can rely on social media to promote their brand and reach the targeted audience. Now every business needs a face to present itself in from of the audience. A website can be that face which one can use to reach customers and create an impression on them. But building a website has never been easy. This statement becomes even more valid in the case of e-commerce websites.
Magento is the answer to all the problems that e-commerce companies face while creating their website. Magento helps them design the look, content and add functionality to their website. Additionally, it is great for marketing and can even help in search engine optimization. We have listed some Magento web design trends that are going to dominate the year 2019.
AI & Chatbots
Artificial Intelligence (AI) technology makes it easy to reach a customer and understand their preference. This can be a blessing for E-commerce sites. This gives a personalized experience to the customer and it becomes easy for them to find what they were looking for. On the other hand, chatbots can converse with the customers if there is no customer care executive present.
Card Design
Card design doesn't only beautifully present your product, but it also gives the browser more information with fewer efforts. It is anexcellent way of presenting your business in front of the audience.
Call-to-Action (CTA)
This trend was prevalent in the year 2018 and is still going to rule Magento trends in the year 2019. CTA help the customer throughout the website so that they don't feel lost. Moreover, they prompt them to take immediate action which can be in favor of the company. Most commonly used CTAs are "Subscribe", "Buy Now", "Click here", "Call Now', and "Register" etc.
Images and Videos
Images and videos can make your website look more attractive which means it will grab more customer attention. These days' people prefer to watch videos instead of reading the lengthy content of the website. You can optimize the images and videos as per your website background to make it grab visitor's attention.
Mobile Responsive
The number of mobile shoppers is increasing over the number of desktop shoppers. Thus, a Magento web developer has to make sure that the e-store website they are creating is responsive on different platforms including mobile.
Payment & Shipping Method
People like to buy from online stores that offer an easy and convenient mode of payment and shipping. Paying through mobile is handy and using Magento web designing service you can even make them secure. The aforementioned points can transform your business into a brand. The customer who gets a rich shopping experience definitely revisits your website in the future. Hire the best Magento web development company who can boost the overall appeal and user experience of your online store. You can expect the exponential growth in your business and sales only if you follow the latest website designing trends.