The Top 10 Amazon Keyword Research Tools You Need in 2022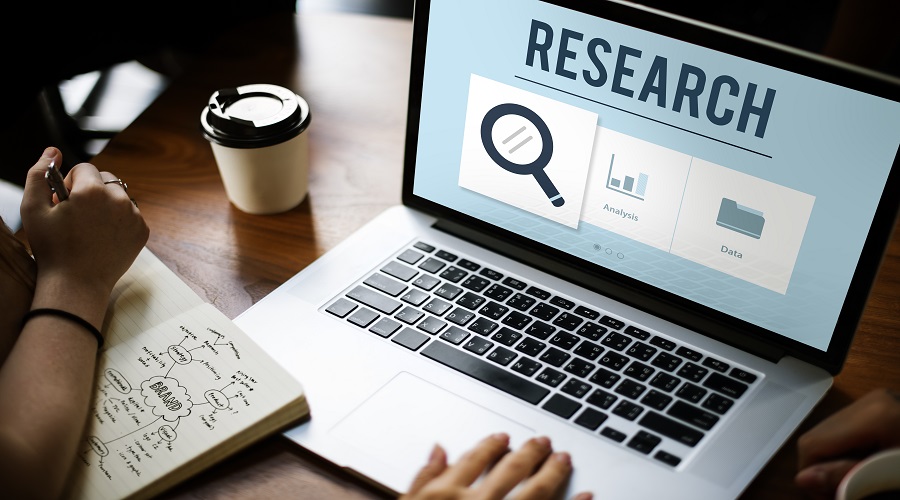 Did you know that no matter how good your product is, as long as it's not getting enough exposure on the map, sales are hard to come by?
As a seller on Amazon, it is crucial to know that keyword research has a huge impact on your business's success. However, with so many options, subscribing to which ones to employ might be overwhelming.
In this article, we will discuss the 10 best Amazon keyword research tools and how to use them to help your business grow!
1. Amazon Keyword Tool (AKT)
The first tool on our list is Amazon's own Keyword Tool. More importantly for sellers, this Amazon Seller Central account feature is available for free.
To access the Keyword Tool, simply go to 'Advertising' and then select 'Keyword Tool' from the drop-down menu. Once you are in the Keyword Tool, you will see a search bar where you can enter a seed keyword which could be anything related to your product or niche.
Amazon will produce a list of similar keywords once you've entered your seed term. This is great because you can then use this list of keywords to create your product listings, PPC campaigns, and more.
Another useful feature of the Amazon Term Tool is that it displays the number of monthly searches for each keyword. This is useful information since it might assist you in determining which keywords to target first!
2. KWfinder
KWfinder is the next tool on our list. KWfinder is a monthly subscription service that costs $29 per month. They do, however, offer a free trial so you may try it out before signing up for a premium subscription and takes pride in having exact search volumes and their most accurate keyword.
KWfinder is an outstanding tool for navigating long-tail keywords. To find these types of keywords, simply enter in your seed keyword and then select 'Questions' from the drop-down menu. Following that, KWfinder will produce a list of questions that people are looking for on Google.
These questions can be used to create product listings, blog posts, and more. In addition to finding long-tail keywords, KWfinder also provides valuable data with low SEO difficulty.
3. Google Keyword Planner
Another alternative to explore is Google Keyword Planner! This tool is designed for businesses who use Google Ads but it can also be used to research organic keywords.
Simply go to google.com/ads and sign up for a free account to utilize Google Keyword Planner. After you've logged in, go to 'Tools' and then 'Keyword Planner.'
Anchored to the Google ads, search campaigns using Google Keyword Planner have been made easier — like driving traffic on your website, boosting sales, and increasing leads. You just need to select a goal and Google will provide a list of similar keywords based on your seed term.
We know you're excited to hear this: you'll only be charged if your ad generates results, such as clicks and calls to your website or company (PPC).
4. Moz Keyword Explorer
Moz Keyword Explorer is an option you don't want to miss. Although this product costs $99 a month, there is a free trial available you can try out before committing to a subscription plan.
What's great about Moz Keyword Explorer is that it performs in-depth keyword and Search Engine Result Page (SERP) analysis! This keyword tool effectively predicts how much search volume a keyword provided will receive with 95% accuracy.
Moz's Keyword Explorer cleanly connects keyword research metrics and simplifies complex analysis, allowing us to spend less time in spreadsheets and more time producing quality website traffic.
5. Ahrefs Keywords Explorer
Like Moz Keyword, Ahrefs Keywords Explorer is a keyword research tool that starts at $99 per month. Ahrefs is a well-known SEO tool with the industry's most comprehensive keyword research tool.
Ahrefs is well recognized for its SEO tools and they also feature a fantastic keyword research tool. Simply enter your seed term into Ahrefs Keywords Explorer, and it will create a list of related keywords.
This keyword research has thousands of keyword suggestions supported in 171 countries and 10 different search engines, and they specialize in their "Click" metrics.
Every month, we may refine our search traffic estimates using clickstream data, guaranteeing that the measure is always precise and up-to-date with Ahrefs Keywords Explorer!
6. Majestic
Majestic is another great tool for keyword research. This product costs $99 a month, however, there is a free trial available so you can try it out before committing to a subscription plan.
The amazing Majestic Keyword Research tool uses AI-based Natural Language Processing (NLP) to uncover an extensive dataset which is also a backlink to Majestic's database.
You might be wondering how it works. You just need to choose a Seed site or Keyword, and after that, you'll get a list of keywords and phrases!
7. SEMrush
The next tool on our list is SEMrush which starts at $99.95 per month but they do offer a free trial so you can test it out before committing to a paid plan.
SEMrush is an award-winning tool trusted by the world's leading companies which has been used by nearly 10M marketing professionals and won 21 international awards as the best SEO software suite.
Grow organic traffic with our complete and easy SEO tools and workflow — uncover millions of national and local keywords, analyze any domain's backlink profile, run technical SEO audits, and track your SERP positions daily.
8. MerchantWords
MerchantWords is another way to go! MerchantWords makes it simple to discover what's trending on the search engine, scouring high-quality keywords, as well as reliable information on the competition to connect with the right customers and increase sales.
Although it's a paid tool, it offers a lot of features and data that other tools simply don't have and you can cancel your subscription anytime with no strings attached. Most importantly, it offers a 24/7 customer service team to help.
9. Viral Launch
Viral Lauch is another great tool for Amazon keyword research. It is a great tool for Amazon keyword research as all of its data comes directly from Amazon which is true to one of their promises — no more guesswork.
Viral Launch also takes pride in its relevance filter that allows consumers to save time and find the only relevant words. In addition, they have a free listing builder feature that permits users to create powerful Amazon SEO listings!
With these perks considered, you can truly boost your Amazon sales through SEO listings.
10. KeywordTool.io
The last tool on our list is KeywordTool.io. This is an excellent free keyword research tool for finding long-tail phrases that are easy to rank. KeywordTool.io will produce keyword suggestions based on the Google domain and language you supply.
Keyword Tool's free edition creates up to 750+ long-tail keyword recommendations for each search query, and you may use it without having to create an account!
However, it should be noted that the data provided by this tool is not as accurate as the data provided by paid tools such as Moz Keyword Explorer and SEMrush.
PRO-TIP TO HELP YOUR BUSINESS GROW! 
Optimizing your SEO strategy game doesn't need to be a hassle. But first, you need to build your Website setup efficiently to put your business on the map. Check out these 12 easy steps to build an eCommerce website.
We'd also like to assist you in improving your Amazon selling experience while you're at it. Especially if you don't have your own logistics team, selling with Amazon FBA is something you should look up to!
That's our list of the top keyword research tools in 2022. Should you have any queries, let us know in the comments below! And be sure to check out our blogs for more great marketing tips and tricks.