TikTok Money-Making Secrets Uncovered: 7 Proven Tactics For Achieving Success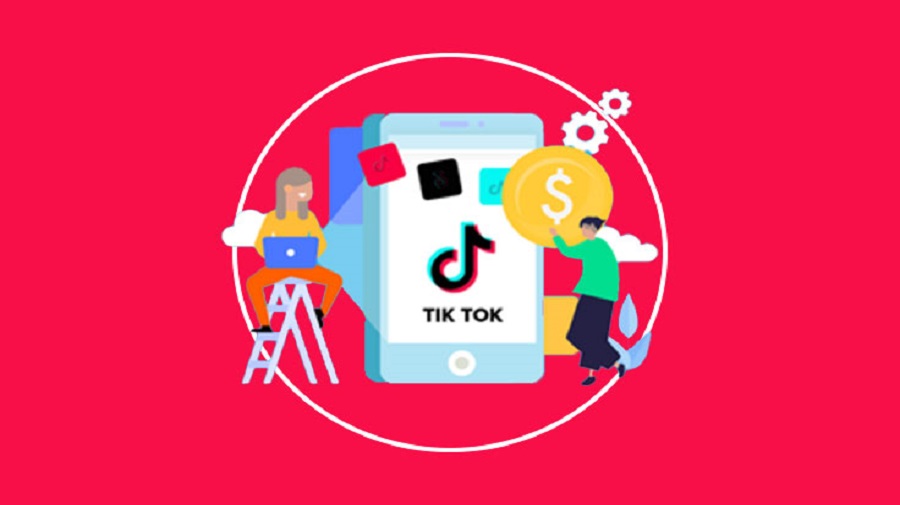 Introduction
Are you looking to make money on TikTok? With its rapidly growing popularity and millions of active users, this social media app has become a powerful platform for influencers and content creators to earn income. This article will uncover the top 7 proven tactics for achieving success on TikTok.
We will explore various ways to monetize your TikTok account, including receiving virtual gifts through livestream, setting up a Patreon account, publishing sponsored posts, selling your merchandise, and utilizing TikTok ads to drive traffic. We will also discuss the benefits of partnering with TikTok influencers and utilizing the TikTok Creator Fund. 
By the end of this article, you will clearly understand how to turn your TikTok account into a profitable venture.
7 TikTok Money-Making Secrets
#1: Receive Virtual Gifts Through Livestream
Live Streaming has become a popular way for content creators to connect with their audience and showcase their talents. On TikTok, live streaming allows you to engage with your followers in real-time and presents an opportunity to make money through virtual gifts. These gifts can be purchased by viewers and sent to you as a form of appreciation for your content.
To start receiving virtual gifts through a livestream on TikTok, you must have at least 1,000 followers. Once you meet this requirement, you can enable your account's "Virtual Gifts" feature. This feature lets your viewers purchase and send virtual gifts during your livestream.
Each virtual gift has a corresponding value in coins, which can then be converted into real money and withdrawn from your TikTok account. The more creative and engaging your live stream is, the more likely you will receive virtual gifts from your audience.
If you have a strong following on TikTok and want to monetize your content, use the virtual gift feature through live streaming. It's a fun and interactive way to earn extra income while connecting with your followers.
#2: Setup Patreon
One of the most popular ways to make money on TikTok is through setting up a Patreon account. Patreon is a membership platform that allows fans to support their favorite creators by subscribing to exclusive content. It's a great way to monetize your content and connect with your followers on a deeper level.
To start with Patreon, you must create an account and set up your page. This includes creating a profile, setting membership tiers, and outlining the benefits that fans will receive at each level. Some ideas for exclusive content include behind-the-scenes footage, Q&A sessions, or early access to your videos.
Once your page is set up, promote it on your TikTok account by mentioning it in your bio, posting about it in your videos, and even offering shoutouts to your patrons. You can also collaborate with other creators on the platform to cross-promote each other's Patreon pages.
Through Patreon, you can earn a steady income stream from your dedicated fans while continuing to create the content they love. With the right strategy and consistent effort, setting up a Patreon account can be a lucrative source of income for TikTok creators.
#3: Publish Sponsored Posts
TikTok influencers with a large following have become highly sought after by brands for sponsored content. This involves partnering with a brand to promote their products or services on your TikTok account for a fee. This can be a lucrative way to make money on TikTok, with some influencers earning thousands of dollars per sponsored post.
To get started, you can reach out to brands directly or join influencer marketing platforms that connect influencers with brands looking for sponsored content. Make sure to choose brands and products that align with your niche and audience to maintain authenticity and avoid losing followers.
When creating sponsored posts, it is essential to be transparent with your audience by clearly stating that the post is sponsored. This builds trust and credibility with your followers.
Additionally, you can negotiate for long-term partnerships with brands, providing a steady income stream. Make sure to negotiate fair rates that reflect your reach and engagement on the platform.
Incorporating sponsored posts into your TikTok content strategy can be a profitable way to monetize your influence on the app. Remember to stay true to your brand and connect with brands that align with your values and interests to maintain a successful and authentic presence on TikTok.
#4: Sell Your Merch
Selling your merchandise on TikTok is not only a great way to make money but also a way to build your brand and engage with your audience. Here are some key points to consider when selling your merch on TikTok:
Create unique and eye-catching designs:

In order to attract buyers, your merchandise needs to stand out. Use your creativity to develop designs that resonate with your audience and align with your brand.

Use TikTok's integrated merchandising tool:

TikTok has recently introduced a feature that allows creators to sell merchandise directly on the app. It makes the process seamless for both you and your followers.

Promote your merchandise in your videos:

Utilize your TikTok platform to showcase your merchandise and encourage your followers to purchase. You can create videos wearing or using your merch or even do a giveaway to generate interest.

Collaborate with other creators:

Partnering with other popular creators on TikTok can help expand your reach and potentially attract new buyers to your merchandise.
With over 1 billion active users, TikTok provides a substantial potential market for selling your merchandise. By utilizing these tactics, you can make money, establish a stronger connection with your audience, and further grow your brand on the platform.
#5: Utilize TikTok Ads To Drive Traffic
TikTok offers an advertising platform that allows businesses and individuals to reach a wider audience and drive traffic to their content. With over 800 million active users worldwide, TikTok Ads provide a valuable opportunity to increase visibility and attract potential customers.
To start with TikTok Ads, you must create an account on the TikTok Ads Manager website. From there, you can choose from various ad formats, such as in-feed ads, brand takeovers, and top-view ads. Targeting options are also available to help you reach your desired audience based on demographics, interests, and behaviors.
One of the key benefits of TikTok Ads is its cost-effectiveness. With a minimum budget of only $50, you can run your ads and see results in a short amount of time. Additionally, TikTok Ads provide detailed analytics and insights, allowing you to track the performance of your ads and make necessary adjustments for better results.
Utilizing TikTok Ads can be a powerful tool in driving traffic to your content and increasing your earning potential on the platform. Take advantage of this feature and incorporate it into your TikTok money-making strategy to achieve success.
#6: Partner With TikTok Influencers
Partnering with influencers on TikTok is a highly effective way to reach a larger audience and boost your chances of success on the platform. Influencers have already established a loyal following, and their recommendations hold much weight with their audience. Collaborating with them can help you tap into their audience and gain new followers and potential customers.
One way to partner with influencers is through sponsored posts. This involves paying an influencer to promote your products or services on their TikTok account. It can be a great way to reach a targeted audience and increase brand awareness. Another way to collaborate with influencers is through challenges and duets. 
By creating a challenge or duet with an influencer, you can leverage their popularity and engage with their followers, ultimately gaining more exposure for your own account.
To find the right influencers to partner with, use hashtags and explore the "For You" page to discover popular creators in your niche. Remember also to check out the TikTok Creator Marketplace, where you can connect with influencers who are open to brand partnerships.
Remember to carefully choose influencers who align with your brand and have an engaged audience. With the right partnership, you can significantly increase your reach and drive more traffic to your account, ultimately boosting your chances of making money on TikTok.
#7: Use TikTok Creator Fund
The TikTok Creator Fund is a program designed to support and financially reward creators on the app financially. This fund is available to eligible creators who consistently produce high-quality content with a significant following.
One of the main benefits of the Creator Fund is the potential to earn money directly from TikTok. Creators can receive a portion of the ad revenue generated from their content, making it a great source of passive income. This is especially beneficial for creators who may have a small following on other social media platforms but have found success on TikTok.
Additionally, being a part of the Creator Fund can lead to other monetization opportunities, such as brand partnerships and sponsored content. This program also provides creators with valuable insights and tips on improving their content and engaging with their audience.
To become eligible for the Creator Fund, creators must have at least 10,000 followers and have accumulated a minimum of 100,000 video views in the past 30 days. It's important to note that not all countries have access to the Creator Fund at this time, so it's essential to check eligibility before applying.
Overall, the TikTok Creator Fund is an excellent resource for creators to earn money and receive support and guidance in growing their presence on the app. Utilizing this program can significantly contribute to an individual's success on TikTok.
Conclusion
Making money on TikTok is not just a possibility but a reality for many app creators. By utilizing the various strategies and tactics discussed in this article, you can achieve success and earn income from your content. From receiving virtual gifts through livestreams to partnering with influencers and using TikTok ads, there are multiple avenues for monetization on the platform. Remember to consider setting up a Patreon account, selling your merchandise, and publishing sponsored posts to diversify your income streams. 
The key to success on TikTok is consistency, creativity, and engaging with your audience. So, don't wait any longer – start implementing these tactics and see the results yourself! And if you found this article helpful, remember to share it with others who are looking to make money on TikTok. Let's uncover the secrets to achieving success on this popular app together.