Transfer AOL PFC to Outlook Frequently with Converter Tool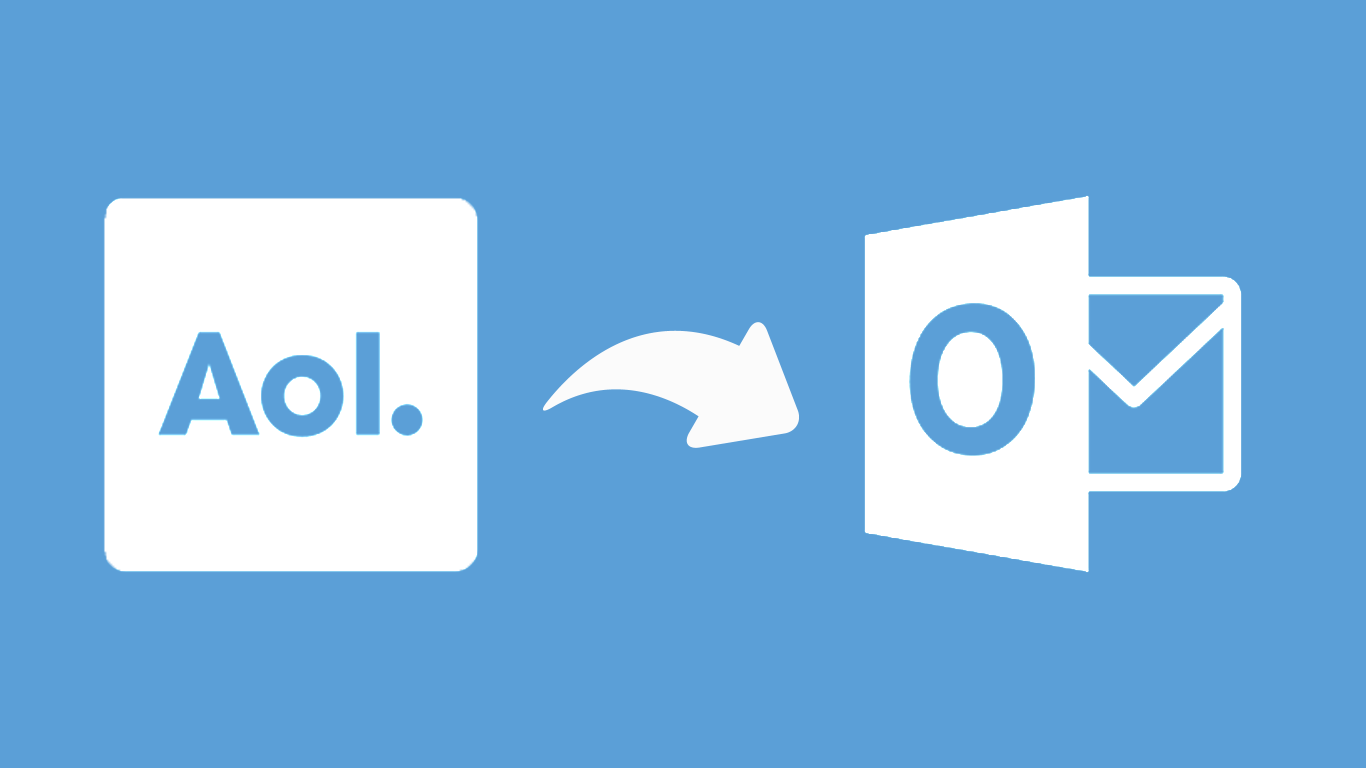 Do You Want to Transfer AOL PFC to Outlook?
Here's how to convert an AOL PFC file to a PST file. It's not easy to access AOL Desktop Software emails in Outlook in an organized manner. Emails must be converted from an AOL Personal Filing Cabinet file to a PST file.
Manual Way to Transfer AOL PFC to Outlook
Transferring emails from AOL Desktop Software is a manual process that works well when only a few emails need to be converted from AOL Desktop Software to MS Outlook. If the AOL Desktop software account is still active in any system and all emails are still saved in the account, a dummy account can be created, configured in MS Outlook, and then selected emails from the AOL Desktop software can be sent to the Outlook application ID. Users can also use AOL Email backup software to download AOL emails, which converts emails from AOL servers to Outlook PST format.
All emails will be saved to a PST file in MS Outlook, which is located in the following location by default (depending on Windows version and MS Outlook application);
C:\Users\admin\Documents\Outlook Files\Username.pst
This file can be copied from its current location and then imported into other MS Outlook programs.
However, if a user needs to transfer emails in bulk, this method is quite inconvenient. Furthermore, sending emails will be impossible if the user has already extracted emails to PFC and deleted the AOL desktop software. This inconvenience can be avoided by purchasing a commercial utility that can convert AOL PFC files to PST files.
After conducting extensive research, I discovered a perfect and suitable PFC extractor capable of converting AOL PFC file emails to Outlook PST files. This converter is designed to convert PFC to PST with minimal effort.
AOL PFC Converter Features
AOL's PFC converter tool comes with a number of advanced features. The following are some of the software's key features: –
The tool completely transfer AOL PFC to Outlook PST files.
During the process, the user can also preview the email items.
If you want to convert specific items from an AOL PFC file, you can use the filtering option for AOL PFC files based on a date range.
Not only does the tool convert PFC mails, but it also converts AOL PFC attachments to an email.
The PFC Converter is a stand-alone program that does not require the installation of AOL to run.
You will receive a detailed report on the conversion, as well as the option to save the success count report in .csv format.
Fully compatible with Windows 10 and earlier versions.

Convert AOL PFC Emails To Outlook PST Guide
AOL PFC Converter was used to convert the data.
The steps to convert AOL PFC files are as follows: –
Double-click the setup file after downloading the software from the above link.
On the next screen, you'll be prompted to upload your PFC file. Select Add File from the drop-down menu.
After selecting the Add option, a box will appear asking for the path to your system's PFC files. Look down the path.
Your PFC data file is automatically scanned by the AOL PFC converter tool. The scanning process is quick and only takes a few seconds.
The next step will take you to your PFC file data in the left pane of the screen, where you can view it in a hierarchical format.
At the top left of your screen, you'll see the export format. You can transfer AOL PFC to Outlook, Thunderbird MBOX, PST, PDF, and other formats using this feature. Now select the export option to proceed to the next step of the process.
Selecting the Export option will bring you to a screen with various export formats, PFC filtering options, and a customized destination location option.
You will be prompted to select a file format for exporting PFC files.
Enable the PST option to Transfer AOL PFC to Outlook. You will be given the option of date filtration as well as a destination folder.
After applying the filters and selecting a destination location with the browse button, select the export option to begin the PFC to PST file conversion.
You can also use the tool to convert AOL PFC to MBOX, which you can then access in Thunderbird. To do so, enable the MBOX option.
The EML option is available in the scrollbar section if you want to convert an AOL PFC file to an EML file. To convert PFC to EML, select the EML radio button.
You can also use the naming convention feature to rename the converted PFC files according to date, subject, and other criteria.
You can also use the utility to convert AOL PFC to PDF, which allows you to export AOL email to a PDF file format for user convenience. To do so, enable the pdf option.
For PFC to PDF conversion, the PDF option comes with advanced settings. When you select advanced settings, you will be asked for more specific information. You want to remove the margins from all sides of the pdf file.
Now, choose whether you want to convert AOL PFC mail to MBOX/PST/PDF/EML/MSG based on your conversion needs. After selecting the export option, the process begins, and your PFC file is converted into the desired file format in a matter of seconds.
You can also see the report that was generated automatically. It shows the number of files in each folder.
Save the report in .csv format and read it wherever you want in the spreadsheet; it's entirely up to you.
You have now completed the processing and successfully converted AOL PFC files to various file formats.
As a result, AOL has developed a PFC converter
Because the manual method is inconvenient and frequently fails to ensure complete and secure conversion, you should instead use an automated, dependable converter tool in such situations. Because it has an automated, dependable, and user-friendly interface, the AOL PFC converter tool is ideal for this application.
Not only does the utility transfer AOL PFC to Outlook PST, PDF, MBOX, EML, and MSG, but it also exports attachments in their original format. To convert a PFC file, this standalone tool does not require an AOL installation. The PFC to PST converter tool is a powerful utility among its kind because of its advanced features such as a naming convention, date filter, and advanced settings, as well as these various export formats.