Why You Need A Logo And Why Are Logos Important?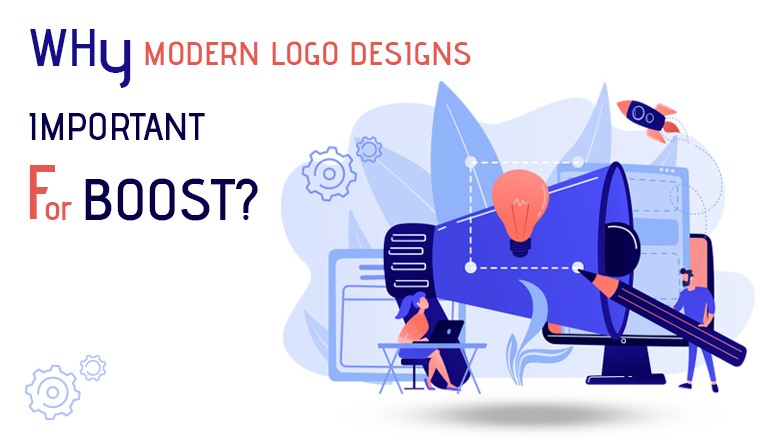 It is quite simple that your brand logo is your first impression. Logos are the face of your business. Most of the brands are now much successful due to their logos.
Let's have a fun test by which you can easily understand the value of logos. You need to see these logos and then see what you think.

Most likely you thought APPLE, NIKE, and TOYOTA. All you saw were pictures, no words, only graphical pictures. In other words, the logo of the companies. This is what logos are. And how important these are.
AIMS AND GOALS
Before you hire any logo designer, you must know about your product like what type of logo you need for your brand. Having said that, when you hire a logo designer, you should have to tell them your requirements for a logo. You must make it clear which type of logo you require, whether it is simple or with more colors and fonts. In short, define every property of your business in front of a logo designer.
DEFINE YOUR PRODUCT, BUSINESS/INDUSTRY
First of all, you need to define your product and your company when you are about to make your business logo design in USA. Make everything clear like, the name of your company, your specialty, and the product type that determines which type of product you are producing. Secondly, define the aim, what your company's aim is for the customers, and what you will be going to sell. When you have cleared all these things so the designer can make a more relevant and unique logo for your brand and company.
TYPES OF LOGO
Choose your own unique logotype that will easily define the name and production of your company. If your company is about something related to power, then use a related symbol that refers to power. This is what successful companies did with their logos. They are known for their logos. Their products sell due to its logo. As you can see some folks show their phone logo when they have an iPhone lol. The logo should be related to the product so that people can easily understand and remember your brand.
DO NOT RELY ON TRENDS
Nowadays people believe in trends and they go with every trend and when the trend became old fashion they left that behind.
Do you know business should be evergreen for everyone in every era?
Doing a business is not a trend based on work. It should be classy and looks evergreen in every era. The logo should be small and unique because this type of logo will work in every era. We can take the example of Heineken. Their logo started with a complete name and with a red star on it now in 2020 you can see the only star is left in their logo. They were going with trends so they faced a lot of problems in changing the logo in every era.
INVEST YOUR TIME IN RESEARCH AND IDEAS
Before creating any logo, research, and ideas from different sides are too much necessary. As we mention above that your brand is your first impression of the business. It is more necessary, your research before creating any logo. For any business, logo designing is a once decision process because once people know about your business due to your brand logo then it's hard to change the logo again. It is also necessary to take ideas from different people who have designed their business before for the sake of a better logo.
GET INSPIRATION WITH THE AIM IN MIND FOR EASY RECALL
Whenever you are going to create your brand logo, have lots of inspiration related to your work and make your mind clear about your work. Before it, brainstorming is much necessary so that you will easily create an attractive logo according to your brand and business. Firstly make a list in your mind which sort of logo you actually want for your brand. Secondly, add your brand story in the logo and recall your aim meanwhile creating any logo of your brand.
LOOK FOR OPPORTUNITIES FOR SUBLIMINAL MESSAGING
Try to make your logo with some message related to your brand and try to add your brand name in your logo in hidden form. It helps to recognize the logo easily with some subliminal message in the logo and leaves a great effect behind. For example, Amazon has an arrow in their logo which starts from A and ends on Z. its means that they provide everything from A to Z. Most of the brands and companies are successful due to this logo trick.
GATHER INSPIRATION AND IDEAS THEN START SKETCHING
Research is a critical phase of creating and designing any logos that cannot be overlooked in the whole process of logo designing. You can see the other successful business just for your idea because it is a once think decision. You must do further research on the industry and the competitors before embarking on any logo design project.
When you sketch your logo, your goal should be finding the connection between your idea and your business, and think about the success of your business according to your logo idea.
PAPER VS. SCREEN
Most of the time it is too different to get the exact logo you designed on the paper. Before finalizing your logo have a sight at the sketched logo and printed logo on the screen. Sometimes logos seem attractive and bright in the sketch but when it comes to the screen it becomes completely different and less attractive. In this advanced era, people use digital drawing tools. They sketch and design logos on drawing tablets and smartphone applications to create the exact logo they think.
DON'T BE TOO LITERAL
This is the main point to create logos that never make your logo much difficult because there are so many logos that are present in the whole world. It is hard to remember every logo at the same time. Try to create your logo with a unique design including color, font, and subliminal messages but do not make it complex to understand. You can take the example of Apple smartphones. People use the stickers of the apple logo even on their car windshield.
FINALIZE YOUR IDEAS
When you are going to design a logo, you must have a clear image of the brand in your mind. It helps you to create a specific logo for your brand. Create a clear sketch of the logo in your mind and relate that logo with the brand. You must know the aim of the brand. When you know this thing, you can easily relate the logo with the brand. When you have cleared all these points, you can create an attractive and speakable logo that defines the brand and business.
NOW BRIEF YOUR DESIGNER
Defining the brand is the most important stage. When your logo designer is going to create your brand logo, you should tell him/her every point of your brand, what is the specialty of your brand, and what thing should be clear in your logo that will be shown in the market. Keeping all these things in mind, a designer can create a related logo that will help you to define your business ahead.
TRUST YOUR DESIGNER
It is much important to believe in that person who works for you. When it comes to a professional person, you should believe in them first. As you are not in this work, you have less knowledge about logo designing, and the person who is designing your logo, it is obvious that the designer is professional. If your designer gives any idea about your brand, also keep that in your mind because they know better.
MUST BE RESPONSIVE
When you are going to create a logo so you must be selective. You should not have multiple aims in your mind. It creates a problem in designing a logo. A designer can create a logo with one aim that will be clear in your logo. When it comes to multiple tasking it becomes more complex and hard to understand. You need to combine all ideas in your mind about your brand then make it a simple and single idea and then convey it to your designer.
VISUAL APPEAL
As we all know, human beings are psychologically hardwired to attract different colors.
Visual appeal is one of the most important techniques that allow the viewers more attraction towards an object.in logo designing color, background and layout are important because color tends to represent your business and signifies your aim. Most of the companies opt for more than two colors based on theme and background. In other cases, if there is only one color so it reflects more color in it.
FONTS, BORDERS, AND COLOR CHOICE
Most of the well succeeded brands connect with people based on emotions. Color plays an important role in conveying the brand promise. You should not choose those colors in your logo that seem good to you. Choose that color that enhances your business and looks professional. A question arises that should we use multiple colors in our logo? YES, you can use two or less than five colors in your brand logo. But make sure that what color you are using seems exactly like you make on-screen.
MAKE SURE THESE KEY POINTS BEFORE CHOOSING A FINAL LOGO
When you decide to design a logo for your brand and in the last when you finalized it, so you designed more than one logo for your brand for the second choice. When you come to this stage, choose it wisely because it's a one-time decision for your business. What you need to do is, keep all the logos together. You need to notice some points about which logo is flexible and attractive according to your brand. Secondly, which logo attracts people. In the end, you get the idea about the right logo for your brand.
GET MORE FEEDBACKS
Once you select your right logo. You should use your logo in different mediums before making it your brand permanent logo. By this technique, you get to know the flaws of your brand logo. Share your logo with various platforms and get feedback on it. List all the feedback and try to overcome it. It helps you to make your logo more attractive to the public.
BUILDING BRAND AWARENESS THROUGH LOGO DESIGN
Do you know what about brand awareness?
Brand awareness is the technique by which you can make your business remarkable and known to everyone. The more brand awareness you have, the more audiences will be familiar with your logo and product.
If we are talking about brand awareness through logos so it is much important to make your logo much famous to everyone. When you show your brand on any platform so on the top of the page your logo should be dominant.
STILL WANT TO LEARN HOW TO DESIGN A LOGO?
Here are some more tips that will help you to design an appropriate logo for your brand.
Do not copy the logo from another brand it may create a problem when your brand goes on the success stage.
Your aim should be creative, simple, and longevity.
Define your complete brand in your logo. And your logo should reflect your brand.
Appropriately use the color scheme. Keep it in mind that colors should not be overlapped which creates another useless color.
Use a simple font that can be understood by everyone at first sight.