10 Google Search Console Tips for SEO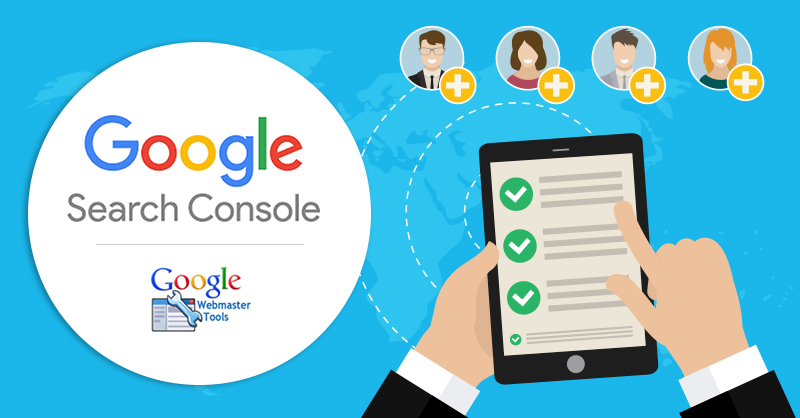 How many SEO tools do you currently use?
Let us put it the other way, what SEO tools do you think works the best?
Or allow us to ask, do you prefer to use free or paid SEO tools?
Adding just one more, do you know how many SEO tools are available at your disposal?
Coming to it, SEO Agencies in Mumbai and India use different tools for different needs. Maybe you could have one for keywords and the other for search engine rankings and analytics. Among a wide range of paid and free versions, Google Search Console is an exceptional free tool for keyword and SEO ranking tracking.
Let's know more about it. Dive into the tips of how to unleash the real power of this wonderful SEO tool.
What is Google Search Console?
A free tool from Google, sound interesting right. Yes, it is Google Console. It allows you to optimize your website for the search results of the Google search engine.
You get bags of information required for SEO to be effective. Wait, there is more. Through this tool, you can also explore the issues with your website. This does not end here, it will tell you regarding the mobile-friendly status of your website, whether it is or not. All this makes this tool deserve a place in your SEO tool bag.

Let's Dive into the Tips for Google Search Console
1. Look out for the ranking keywords
The performance report you get from Google Search Console will put forth the important basic data bits required for SEO. Among them, you will find 'queries', having the keywords for which your site and page ranks.
You need to log in first. You can find the keywords under 'performance' and scroll down. For detailed information on individual pages ranking, click on the 'pages' tab. And here you have the list of pages to review.
2. Determine user interaction with your results
In the graph located above the performance report, you will find your result metrics – total impressions, total clicks, average position and average CTR.
The performance report displays data for your entire website. However, in the 'pages' tab, you can find the report showing data for a specific page. Moreover, you can select the metrics to view the particular data you want to see.
3. Finding and submitting for Google Index
The 'Console' report of Google Search Console will let you know the number of pages that have been indexed by Google. Find it in the 'Coverage' tab under the 'Valid' tile. This stands as a crucial step to determine the site's crawling, indexing or duplications concerns.
For the unindexed pages, you can submit them for indexing. Processing your request might take anywhere between a few hours or a few days.
4. Watch out for your mobile users
Google has rolled out its mobile-first indexing and with this, it is time to gear up and make sure that your website is mobile-friendly.
With Google Search Console, you can find out any issues with mobile pages. You can get a list of the pages that are not mobile-friendly and what needs correction. Therefore, dig in for a better mobile user experience.
5. Check for penalties of your site
When your website is in violation of quality guidelines, Google can issue a manual action. This might also cause your website to be removed from its index.
Therefore, if your need to explore this area, look out for the 'manual actions' report and check whether you have been charged a penalty or not. Alongside, get instructions on fixing the issue and reindexing the site.
6. Take out your data
Whether you prefer Google Data Studio or MS-Excel, you should export your Google Search Console data. Moreover, you can efficiently export the data into a document for a better view.
Above all, exporting your data and saving it somewhere else ensures that you do not lose your data. Also, you can run sophisticated analysis which Google Search Console allows to a limited extent only.
7. Look out for mobile as well as desktop traffic
Within the performance report, you should look for the devices. The majority of the business owner focuses on mobile traffic and rankings, from where most of the traffic comes from. However, you should remember that your desktop traffic is different and so are the rankings.
The 'Devices' section will list out the devices driving the most traffic to your site. With effective reports, you can work on your SEO game.
8. Do you submit new URLs for inspection?
Google might take a good deal of a few days to locate your URL. In the meantime, when you refresh and check your Google Search Console data, you will not find any immediate impact due to its non-existence.
Therefore, it is best to get your site's URL indexed as soon as possible. Submitting the URL for inspection will make things work faster.
9. Find prevailing and upcoming trends
With Google Search Console, you can keep an eye on the upcoming trends. Look for the search results performance report to explore where your organic search traffic lands up. With detailed information, you can make your website make the best of the opportunity.
10. Compare your data with the competitor
Staying in the race with your competitors is something that holds utmost importance. If they have better rankings than you, look out for what they have and you do not. It is never bad to get inspiration from any place. However, remember that you add your uniqueness to it and make it exclusive to your website and content.
The Bottom Line
Google search console has been one of the most underrated but exceptional tools in the free SEO tools arsenal. With the right understanding and strategy, you can leverage the best of it. Moreover, you have the tips now and some information as well. Therefore, don't wait, just dig into exploring the realms of the tool you have at your disposal.