5 Ways To Leverage Live Video Shopping as a Sales Tool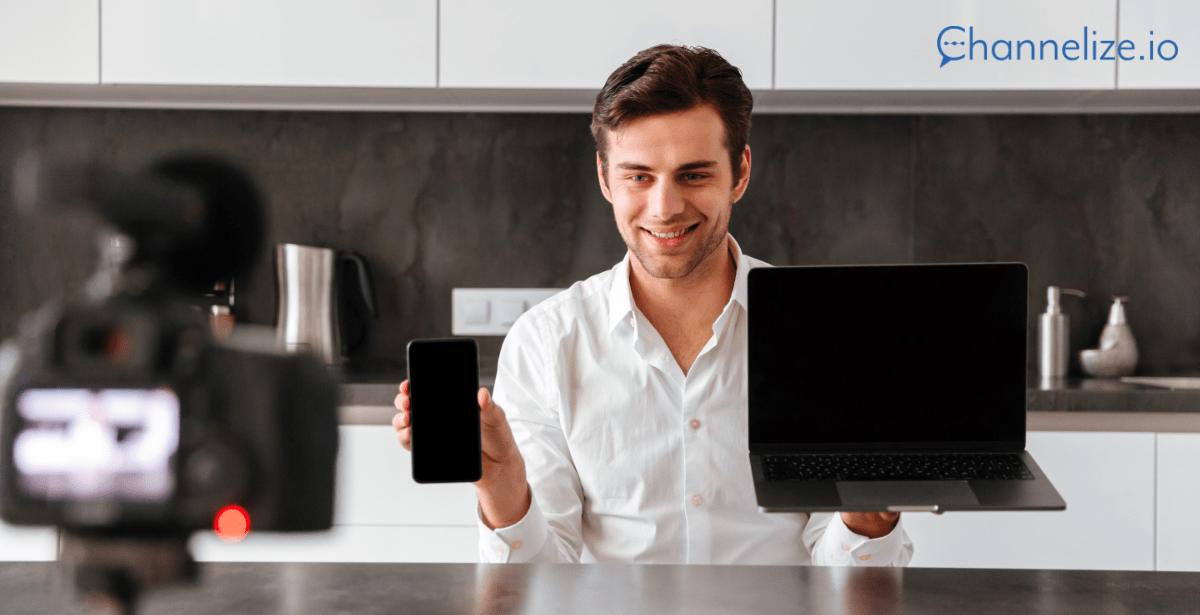 Video marketing is believed to be a billion-dollar opportunity for your business. Live stream shopping is among the most powerful tools to increase sales and if leveraged thoughtfully it can also be the most powerful marketing strategy for your business. You can simultaneously record and broadcast your online streaming show in real-time. After many surveys, this has been observed that live video marketing is a fortune-worth opportunity, so live shopping is considered a valuable asset when it comes to the promotion and generation of revenue.
Listing down few ways to use live commerce as a sales tool:
Create pre-event trailers and notifications
To host a good stream and generate revenue you need to start sharing a lot of event teasers and send notifications through different platforms so that your audience becomes aware of the live stream shopping show. Host a pre-event campaign a few days before you plan a show as it will help you start good and have a better impact.
You can also multi-stream your show that will allow or help you stream or post your stream video to all the connected social media platforms.
The growth of live stream shows is calculated by the number of viewers that joined and got engaged during a show. To make your live stream shopping show a success, you need to start promoting your show as early as possible so that the maximum audience is well aware of the live shopping show.
Plan Your Video Ahead
Video commerce doesn't necessarily mean that you have to present it on-the-spot. It is best if you pre-decide the format or the functionalities of your show and create your content beforehand.
You can present your live shopping show in different forms like having a panel-discussion, a talk show, conduct an interview, or can also have a Q&A session. Once you decide the format, it becomes even more straightforward to create the content or say script of your show without missing any critical or detailed information with your customers.
Live stream product launches and demo
Influencers, celebrities or brand ambassadors leave a lasting impact on audiences as people trust known faces. When you plan to launch a new product in the market and want your audience to purchase them all you can do is invite an influence, celebrity or an predominant personality to encourage audiences to purchase.
This method is considered to be quite impactful and it ensures to bring invested returns quickly.
A celebrity demonstrating your products will help audiences to be familiar with a new product which pushes them to shop from you.
Give "buy-now" discounts
A lot of customers are considered impulsive buyers. Providing them with a buy now option will surely attract them and make them click on the buy now button. When offered various discounts and deals on the "buy now" opportunity will surely encourage them to make an instant decision.
You can also create a feeling of urgency among the customers by offering them a limited period discount.
Hosting competitions
This process is very similar to the "buy now" option but in this process, you encourage your audience to participate in a competition, which will help you find out a winner who will have product or brand-related knowledge.
The prize that will be offered to a winner can be the new product launched, a gift hamper, free services, a discount coupon, etc. This method will help your brand create awareness and knowledge related to your brand and products amongst customers and help your brand to bloom.
Prepare and host a live streaming webinar
Live webinars provide a great advantage as it allows the audience to see your live performance. It also offers a space for the Q&A session, live chat option and to share your experiences.
Multistreaming a live show
It is always beneficial to broadcast your show on various social media platforms to grab the maximum audience as you never know which platform will bring the most audience from. Thus, audiences present on different social media channels will get a chance to see your live stream show and help the brand to reach maximum people.
Conclusion
Live commerce helps build and establish a strong relationship with their customers and expand a strong demand for your products. By incorporating live commerce in your business, you can easily, quickly and efficiently develop your brand reach.
Leveraging the right set of strategies for your live stream show is essential and beneficial as it will eventually boost your revenue, brand awareness and improve product sales.
To incorporate all the ways mentioned above, you need to have a proper live shopping solution. With Channelize.io live shopping solution, you will be able to see a positive impact on the following:
Cost per acquisition (CPA)
DAU & MAU – Reach & Engagement
Average Session Time
Organic acquisition traffic
Repeat customer rate
To know more about any customisation details as per your needs and any other detail, you can email us at info@channelize.io or visit our live shopping solution page.