You Are Not An SEO Expert Without These 7 Techniques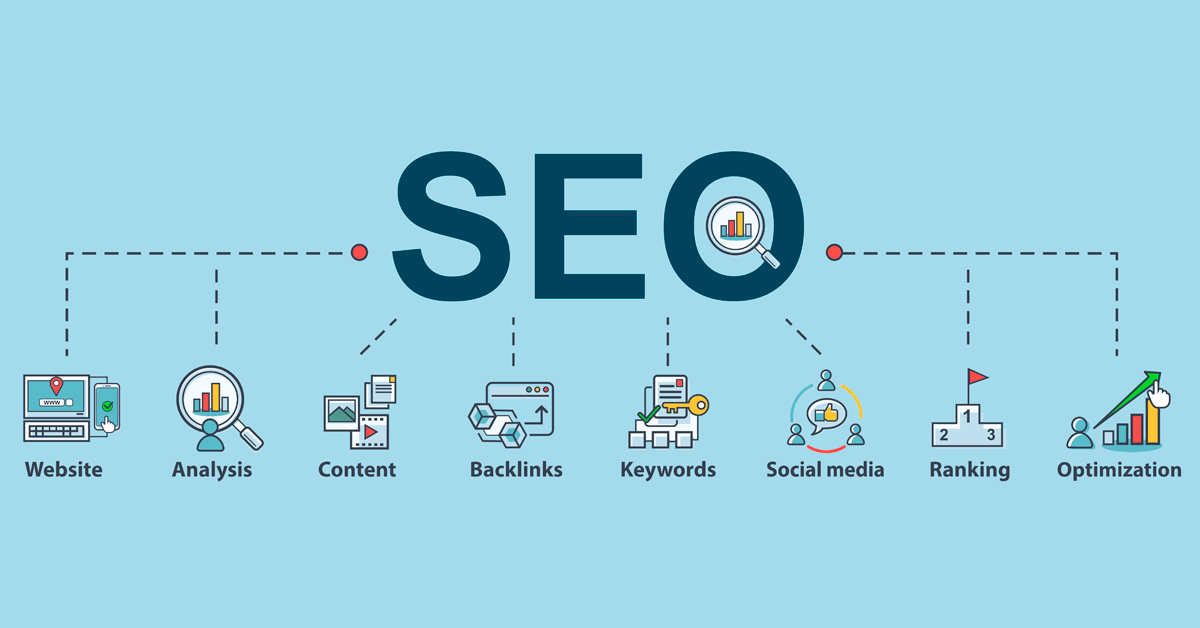 Everybody has heard of search engine optimization (SEO) and most people know that it is all about implementing strategies. But, no matter how intricately devised any strategy is, if you are not following the basics, you are probably not ranking where you want to be.
So, here are some tips & tricks that will help you learn the basics & will also induce a feeling of being an expert in you.
1) Google Your Brand's Name
This step is extremely important as a brand name which is present on google as any company, brand, or industry that ranks on Google.com must have a staggering reputation and presence in the market. If the website of the brand ranks at a higher position, then the chances of positive PR are high.
Further, besides Google, there are various other places on which the listing of your page can be done to improve its popularity & reputation. Their names are given below-
Google My Business
Bing Places
Yelp
Angie's List
Trip Advisor
Home Advisor
Wikipedia Page
If the listing exists in any of the above-mentioned names, then you must check whether all the below mentioned details are present or not-
Name of the brand
Address
Phone Number
Website
Company Overview
Images
2) Keep a Track of Your Competition
In order to be ahead in the ranking, it is extremely important to be aware of what your competitors are doing in the market. For accomplishing this task, you need to go to Google & search about the activities of your competitor.  You can accomplish this task by checking out-
What type of content they are producing
How frequently do they post
What are the topics that they post
Which type of keywords do they use
Where do they stand in terms of ranking
Check out their online reviews
3) Curate As Much Content As You Can
To become a good SEO expert, it is extremely important to create good quality content that ranks high in Google. Various types of content need to be mastered by the SEO expert if he/she wants to hit the top slot of SEO experts. These different types of blogs are mentioned below-
Blogs- They are one of the easiest ways to keep the content fresh on your site as the blogs if written well are engaging & informative for the audience.
Articles- The articles form a major part of content & if well crafted, they are a vital tool for an SEO expert or a content writer.
Infographics- They are a way to present information graphically and they can also be used as a lead gateway.
Offsite Content- This type of content forces the audience to think outside the box. In offsite content, you can use website content as social media content & vice versa.
4)  Use Definitive Target Keywords
There are different types of keywords such as-
Primary Target Keywords
Secondary Target Keywords
Long-Tail Target Key Phrases
Initially, you need to brainstorm a lot for defining target keywords. It should be clear for the SEO expert about what he/she wants to rank in & what people are searching for in the current trends. Further, SEO experts must do test searches to insert appropriate keywords related to the industry.
To make sure that your website/content ranks on the top, the SEO expert must be aware of what is trending on Google trends for identifying keyword variations. This will help the SEO expert in developing ideas for your content calendar.
5)  Have an Understanding of How the Search Engines Work?
The SEO expert should be familiar with the functioning & working of the search engines. There are some aspects of SEO that are mentioned below which the SEO expert should be familiar with-
Crawling– This means searching for good quality content on the internet space.
Indexing– It means adding & organizing content in the search engine index.
Ranking- It means making a decision about which websites are the most relevant & how they rank in SERPs.
6)  Have an Understanding Of Key Ranking Factors
Three main strategies act as the key ranking factors for an SEO expert. They are mentioned below-
Relevancy
Relevancy means how well the web page matches the query of the searcher. This topic goes very deep as matching your content type to what the audience wants to visualize.
Authority
The website authority generally is about backlinks. The authority of a website is high if it ranks high & the higher the website ranks, the better is the quality of backlinks.
Utility
Utility depends on the search query & it means to capitalize on the search intent of the user & having an idea about the intentions & motives of the user.
7) Selecting the Right SEO Tools
SEO as a process is so complex that it cannot be done alone. There is so much data that he/she needs to process and there are multiple decisions to be made. Further, there's a lot of analysis to be done as there are a lot of figures generated when working on actual tasks. So, to accomplish all this, the SEO expert must know the best quality tools in the market used for generating organic traffic on the website. The best quality SEO tool is BiQ Cloud. It is an all-in-one SEO tool that helps SEOs in achieving their ambitions.
BiQ provides the below-mentioned tools to improve the ranking of web pages-
Content Intelligence
Rank Intelligence
Rank Tracking
Conclusion
So, above were the seven techniques which are needed to be mastered if you want to excel in the field of SEO. Hope you liked the article.