A Mini Guide on Credit Card Scams in Canada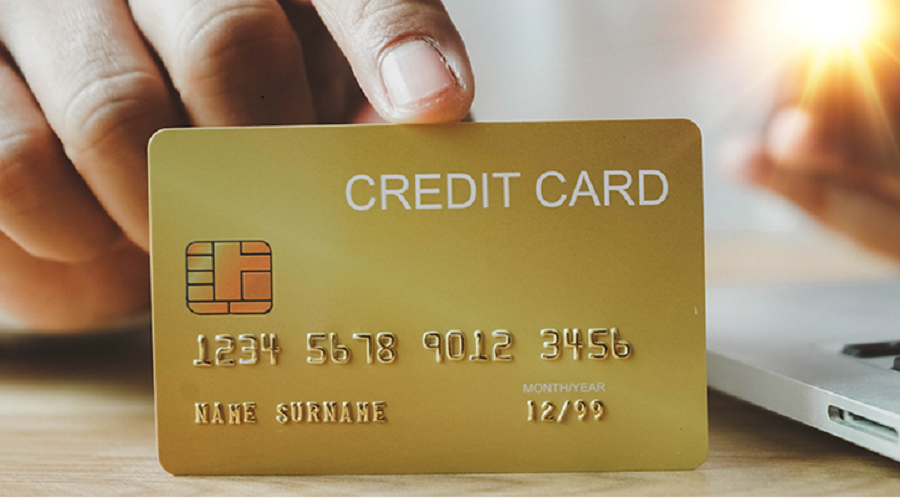 Introduction:
Credit card scams are like a nightmare, but the Canadian public is overwhelmed with the fraudsters' connectivity. Every day the general public and big business houses receive emails, texts, DMs, etc. from countless credit card companies. They have a huge network and database related to your credit card details. These frauds are conducted with a proper plan of action. Unfortunately, they are successful in making big bucks out of honest citizens. It is no surprise knowing that every year people are getting richer.
In this blog, we will explore the types of Credit Card Scams, how these scammers trap citizens, and how to eliminate these troublesome scams. Let's go.
Types of credit card frauds
Specifically, there are two types of credit card scams that generally takes place:
In-person fraud:
In-person fraud, the name itself resembles its meaning. There can be two situations:
Either the scammer has created a duplicate credit card to make the payment,

Or make a payment without the card holder's authority.
Remote fraud:
Here, the hacker usually breaches your data and uses it for their personal use. For example, to make an online purchase, like shopping.
According to a survey, approximately 86% of Canadian citizens are aware of credit card fraud, out of which 39% feel the threat when using their cards with unknown vendors. If we understand how credit card scams are treated in Canada, we'd know it is a punishable offence here. As per the Criminal Code of Canada, theft, falsification, fraudulent activities such as cheating possession or designing any technique to steal the PIN of the credit card are all classified as illegal acts.
Some most common credit card scams
These scams are unlikely to be in-person or remote fraud. Here, scammers are at a pro max level. For anyone, it is tricky to identify whether the person is real or not.
Fraudsters might try to reach you by impersonating someone from the fraud department. For example, they might ask you to provide credit card information stating that this call is regarding stopping fake calls.

Many of you may have heard about phishing. A phishing scam is quite a tricky one because, here, credit card frauds occur via email. Scammers create a professional website that looks like a real business. Unfortunately, fraudsters claw a lot of people into this trap.

App skimmers are another method used to dupe people. Fraudulent activities take place when people start registering their card details. The system has a crack, and this fraudster uses it smartly.
What are the credit card detection indicators?
These three main leads can help the victims, as mentioned:
Suspicious activity: If you ever buy a new credit card and find suspicious activities unrelated to your registered email, you might be a victim. You should immediately contact your bank or platforms like Financial Fund Recovery to assist you further.

Uninvited transactions: You might make an unwilling transaction to find out later that it could be fraudulent activity. For example, it could be a purchase with your credit card.

Alerts: There might be a possibility of getting fraud alerts from your card issuer. It will give you signs of disturbance in your privacy.
Some of the researchers stated that;
In 2021 alone, 104,295 fraud complaints with total losses of $379 million were registered. And that's just the silver coating to the full scope of frauds that occur, considering the estimates less than 5% of all fraud is reported.
According to a 2021 poll, 33% of Canadian citizens accepted that they are victims of credit card scams.
You might be shocked if we look into some serious credit card scams. Reports suggested that since 2016, approximately 800 Canadians have lost $ 6 million, whereas thousands of people have registered complaints about suspicious calls.
In 2016, there was a bank investigator scam, the 10th worst scam ever. Believe it or not, this credit card scam alone has surpassed $4.6 million.
It is a thunderstruck storm for all of us. For all the victims and non-victims, you'll spot financial experts and recovery agents who are there to solve your problem by providing you with some tips.
Five tips to protect yourself from credit card scams
Call Spoofing Technology
Credit card scams or fraudulent activities mainly occur with the help of call spoofing technology. It is software through which fraudsters can call you with an unknown number, but you will receive it with your bank name or any name that sounds genuine. But, it is not.
Red Flags
If we use common sense, why will banks or institutions ask us what information they already have? They will not bother calling us. It is a red flag if your bank or card issuer calls you for certain information. Banks are reliable entities with factual information; hence there is no question of confirming details.
If you are getting phone calls stating to transfer the money to an external account for security reasons. Please deny doing so. We recommend you find a platform that can safeguard you from being scammed.
Maintain Calm
Credit card scams often occur in the morning to create a panic atmosphere. The scammers have the mindset that people in the mornings get tenser than at any other time of the day. As a result, the victims give essential information about the credit card and get into a scam themselves. Never lose your calm, even in difficult times. We know it is not easy, but it is a must.
Secured credit card details
Sharing personal information with anyone has never been good. It is always better to maintain privacy because when we talk about fraud, no one is trustworthy. After knowing such facts, many people do carelessness and fall into a trap themselves.
Keep your eyes and ears wide open
We are always here to assist you, but we also do recommend our readers and victims of credit card scams be alert. It is a time when one should keep their eyes and ears wide open. You can subscribe to various channels, news, and platforms, which can educate you more on such scams.
Wrapping Up:
Scammers have a networking chain worldwide. It is not just limited to one country; they have hackers who can easily breach any country's security systems. This blog has covered all the necessary information on credit card scams. Follow us for more information.