Artificial Intelligence's Rise in Digital Marketing Trends 2023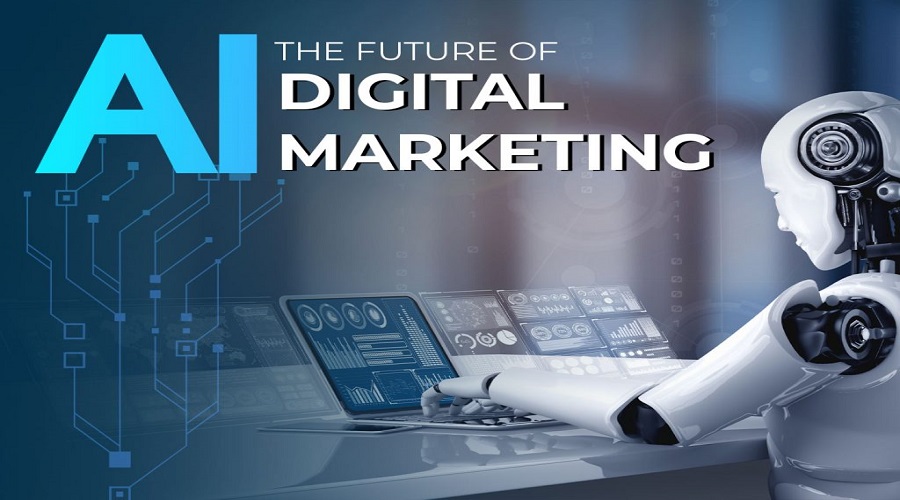 Digital marketing has the ability to evolve and be transformed by artificial intelligence. Artificial intelligence marketing trends and their effects on the business environment are difficult to ignore. Digital marketing is already a sizable sector, and AI development will only make it better.
As artificial intelligence develops, businesses are looking at unique ways to interact with their customers. The use of artificial intelligence is one such method. Businesses can utilize AI for a variety of things, such as enhancing customer service by offering targeted ad campaigns or even developing entirely new products and strategies.
Why AI Is Important for Companies in Digital Marketing?
—————————–
Since AI technology has so many benefits to offer, it should come as no surprise that businesses all over the world have already begun using it to effectively reach out to customers and stay updated on their preferences. Digital marketers' data collection and analysis methods will transform as a result of AI.
Marketing professionals will increasingly rely on AI-powered solutions to help them make sense of the enormous amounts of data, better analyze customer behavior, create more specialized marketing campaigns, and assess the effectiveness of digital marketing strategies.
Here are the 4 trends of AI use in digital marketing
—————————–
Chatbots
AI chatbot is an autogenerated text-form of conversion software to respond to the questions of the customers about the products or services of a business. the help of an AI chatbot in digital marketing can be an effective tool as it helps a brand collect and analyzes information about its customers, which can be helpful to know more about the customers and can provide services according to their needs.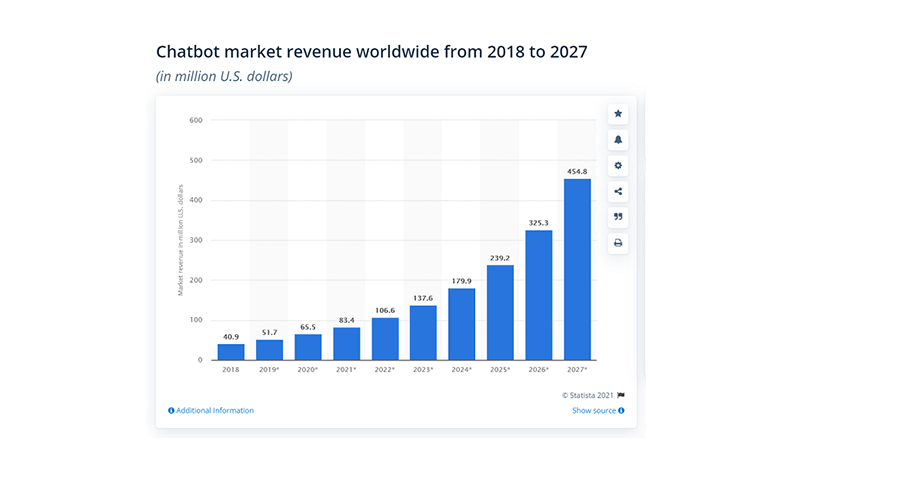 AI chatbots access customer service that can connect and deliver customer support services to many users, leaving behind the traditional services that serve one at a time. Another benefit of an AI chatbot is that it improves customer service by being available even after working hours and responding to customers to answer their questions. However, this AI tool can not be used to deal with customers with complaints, as it should be allowed to be handled by a human customer supporter.
Predictive And Targeted Content
Using AI, marketers may more precisely predict future sales through predictive marketing, which predicts the performance of marketing campaigns. That data can be used by AI to forecast future behavior and provide more precise messaging. A chatbot on a website or an email might deliver the content. This is so that AI can use dynamic content and base it on previous customer behavior to provide the appropriate email message at the appropriate time.
Data gathering, machine learning, and artificial intelligence are used in predictive analytics to review previous data and predict future patterns. Every time a user visits the internet to browse, AI records and analyses data about that user's online activity. This information indicates a lot about the user's purchasing habits and brand preferences. AI assists businesses in understanding what their customers want by categorizing the audience.
Content Creation
Gathering and organizing information that is relevant to a given topic is termed content curation. Artificial intelligence is used in content curation. It takes effort to develop high-quality content, and significant time is needed for efficient marketing. AI can assist by creating part of that content on your behalf. Writing data-specific content, such as news on stocks, financial reports, and sports news, is an ability of artificial intelligence. Artificial intelligence will also make it easier to create content.
Hundreds of words worth of content can be found in articles that read as though they were written by a real person. In either situation, the content created is customer and purposeful, meant to be helpful to that customer seeking information or reading their inbox or social media pages without requiring a lot of time from an employee or freelancer to create that content.
Image Recognition Technology
As an AI tool that businesses can use to enhance the customer experience, image recognition software is offered. When a friend was added to a photo you submitted on a website like Facebook, image recognition was undoubtedly employed. The technology of image recognition is not new.. The customer experience can be personalized with the assistance of image recognition software.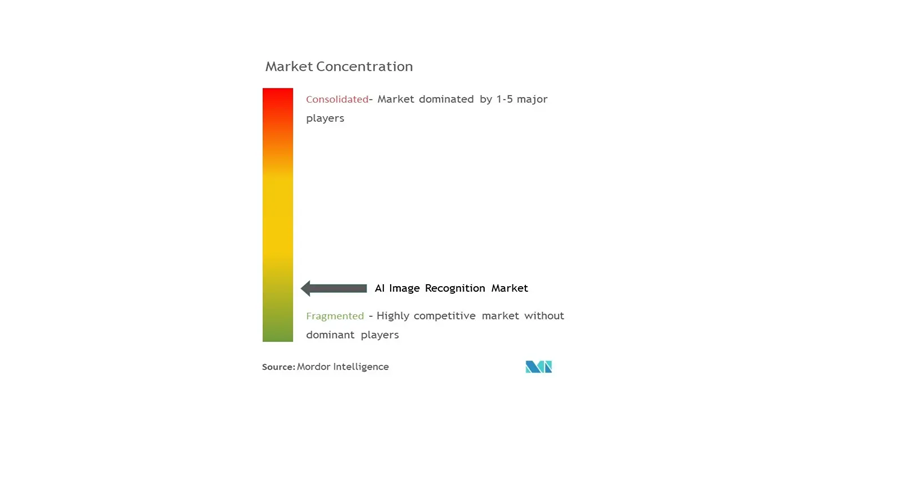 Impact Of AI On Digital Marketing
—————————–
Targeted marketing
In internet business, it's crucial to target the appropriate audience with the right offering at the right moment. You can now learn a lot about who is or isn't interested in your products and services thanks to the internet. Digital marketers will benefit from artificial intelligence's ability to examine millions of data points on a single user profile to successfully advertise their products to different customer categories. AI also assists in the creation of customized email marketing strategies. It can change the tone of your standard email, make it seem more personal, and increase customer engagement.
The overall use case for AI in marketing is that it increases ROI by increasing the effectiveness of one of a company's greatest expenses, which is often marketing. Artificial intelligence-powered Google analytics may divide the audience based on area, demographics such as age, gender, education, income, and occupation, and psychographics such as interests, preferences, attitudes, etc. It's beneficial to select the best target market for your good or service.
AI-driven content marketing
Because of the rise of social media marketing and its growing aversion to online information, content-based marketing has become the standard type of advertising across a wide range of industries. AI helps us in this situation by helping us in determining the best channels to use for distributing our content to our customers and potential customers as well as the kind of content that they are interested in.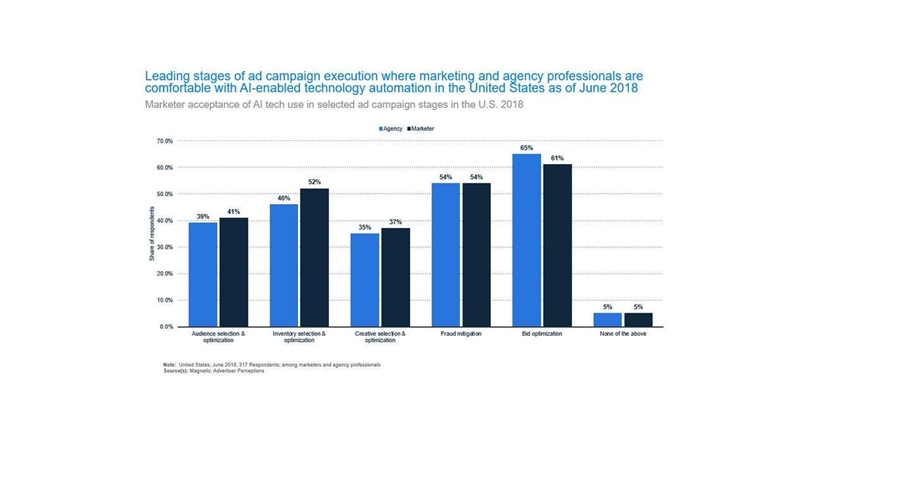 It has always been the goal of advertising creatives to develop methods for making advertisements that will cause people to discuss and spread the word to their friends. With today's tools driven by AI, this can be completed automatically.
AI is getting better at generating content all by itself, writing content, and producing visuals that it anticipates its audience would find engaging. Personalization, in which individual customers are delivered content that is specially tailored to them, possibly using information and reference points that the AI understands are relevant to them, will be a big phase in this market. It will be connected to the main marketing strategy.
Identifying micro-influencers
Modern influencers have had a significant influence on the way people communicate online, especially on social media. Finding the ideal influencers to fit your identity is a time-consuming task for many marketers nowadays. Celebrities that promoted products on their social media profiles used to be considered influencers.
Search results and social media feeds are already filtered by AI algorithms to show you people you'll like. These influencers have a range of followers and pursue various objectives. However, a lot of companies decide to work with micro-influencers.
AI is used by marketers to find smaller influencers that will work well with their businesses and target audiences. They are usually regular people, who know how to create a wikipedia page for a brand, who have specialized knowledge that they have used to create a niche following that values their viewpoint. Across a wide range of niches and audience segments, AI enables businesses to locate micro-influencers with the appropriate audiences for them.
Customer relationship management and AI
Nowadays sales businesses will depend more and more on artificial intelligence. The setup of CRMs will have one of the most significant effects. Since returning customers are frequently the main source of revenue for a business, customer relationship management is a crucial skill for any marketer to understand.
For a very long time, CRMs have failed to win over sales professionals. A CRM adoption rate of more than 90% is reported by less than 40% of businesses. A growing number of AI-enhanced marketers are using chatbot technology that uses natural language processing. To reduce customer dissatisfaction, this can categorize incoming customer inquiries so that those who urgently need a response can be catered to.
AI-driven CRM will also enable businesses to more correctly estimate sales across all of their markets, allowing for more effective distribution of resources and stock. It can also be used to maintain the accuracy of the data in the CRM system by locating customer records that are likely to include errors or duplicate data.
Conclusion
Artificial intelligence has become a critical element of both customers' and businesses' daily life, making it simple to connect at the right time even when a human is not present. To enhance customer experiences, promote brand loyalty, and boost sales, marketers must understand how to use the advantages of AI in their work. To spend less time on technical duties like forecasting or targeted marketing and more time on creative and strategic activities, marketers must keep informed of the numerous new tools, trends, and technology. AI is just one of them.