Checklist for Ensuring Your Website is Search Engine Optimized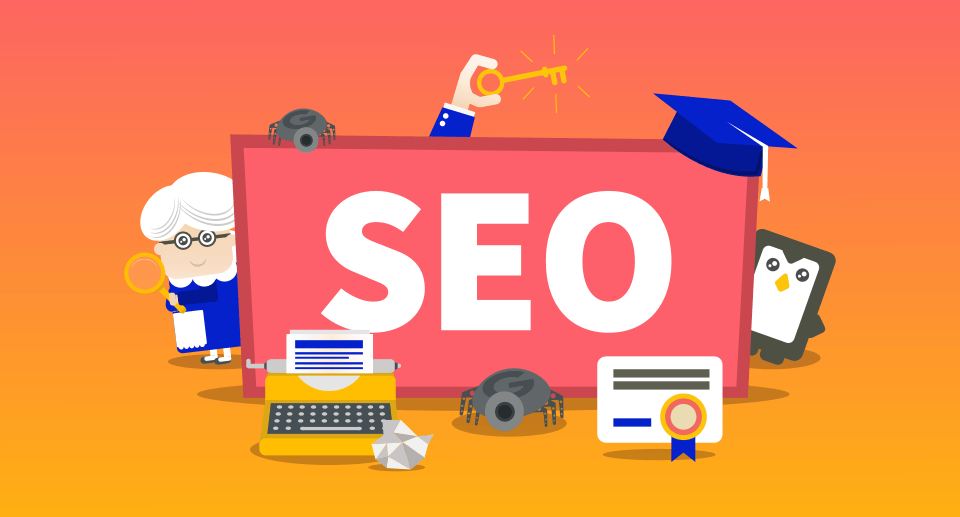 Search Engine Optimization is vital for the success of any website that enters the world wide web. Once your content is optimized, the work has only begun. To make sure that the search engines keep you on the first page, you need to keep analyzing it. Search engines are always working on new ways to get searchers to find what they are looking for in less time. Google keeps updating its search engine algorithm and guideline that all websites need to follow. As an owner of a website, you should keep checking your website's Search Engine Optimization, and here's what you should look for.
1. Unique And Quality Content
To ensure that your website ranks on top of search engine results, you need good quality unique content. The visual and functional appeal of your website is what gives a good user experience, but the website also needs to provide what the searcher is looking for. Whatever industry you are related to, you can create unique content with blogs and engaging posts related to it to prove authority in your niche. With the right keywords, these blogs can be a source to bring traffic to the website and outrank any competitors. Work on the type of content that the relevant audience demands, research on semantically related keywords, and answer questions users may have in their minds. If your content is authentic and provides quality to the searchers, it means it is search engine optimized.
2. A Link Building Outreach Plan
All the content on your website should link back to more of your content. Content on your social media should have your website's link to boost traffic. You can outsource link building of your content to experts like LinkBuildingHQ USA to help optimize your website the right way. Don't let a link-building opportunity go to waste, so always keep a lookout for trusted experts. A link-building plan ensures the SEO of your content is done as per need. Also, ensure that there are no broken links within your blogs. Broken links can be a disappointment for users and can cause your bounce rate to rise. A detailed link-building outreach plan is one of the best and most efficient ways to optimize your website.
3. Check The Website's Loading Time
There could be a lot of reasons for a slow website. Poor SEO is one of them, which leads to a lot of issues like a drop in Google rankings and an increase in bounce rate. You need to check the user experience of your website. This will tell you how long it takes for a user to navigate through your website and find what they are looking for. Run a crawl test through your website and see what pages are flagged to be slowing down the speed at which your website loads. See if a quick loading page proves that your website has its SEO done authentically.
4. Check The Website's Mobile-Friendliness
The mobile-friendliness of your website is yet another feature that enhances the user experience. Your organic visibility on Google suffers if the website is not very mobile-friendly. According to research, in the year 2025, more than 72 % of internet users will access websites with their mobile phones rather than desktops or laptops. This means that a mobile-friendly website is one of the significant ranking features. Moreover, that is also how you can ensure that the website has proper SEO. If you want your website to be one of the top-ranking websites of the industry, make sure that it works across all platforms, search engines, and devices in various locations all around the world.
5. Look For Meta-Information
There are several technical errors that can lower the rankings of your website on search engines. For higher ranking, search engines need to understand what your website is about. Meta titles and descriptions should not be too long or too short. Meta descriptions tell the user whether your website is what they are looking for and encourage them to click on them over any other. Meta tags and images on the website also work as an SEO tool and should be named with a related keyword. There should not be any duplication, and the readability of your content and titles should be smooth. If all of the meta-information has the right keywords, that means your website is SEO-friendly.
6. URL Placement
Your URL should also be SEO-friendly. A URL in just a few words tells search engines what your website is about works well with ranking them. An SEO-friendly URL has no spaces, underscores, or any other characters. It is also a part of technical SEO, where the ranking is affected by the crawl ability and indexing of the website. Your site should be bot-friendly; search engines are often run by bots to rank websites, and so it should be accessible for them. A secure domain name followed by a URL that speaks for itself is good for its ranking.
7. Backlinks To Your Website
There are a few external factors that promise SEO and, one of them is backlinks. For long-term SEO success, keep an eye on external factors that influence your search engine rankings. Search for any related content that has high traffic, create a link on it to your website and drive traffic to it as well. Social media presence is also a source of backlinks. In case you optimize your social media posts and their copywriting with links to your website, you have your SEO in place.
Search Engine Optimization of your website requires a lot of patience. Most importantly, it needs updating every now and then as per the algorithm set by search engines. All of the above are the ingredients for the recipe that makes your website SEO-friendly. If all of it is in place, you will naturally get a good score on an SEO analyzer. You need to find the right content for your niche and provide all that users are looking for. A promising website is what brings in more customers, and SEO can help with that!