Different Ways to Add Pinterest Widget on Website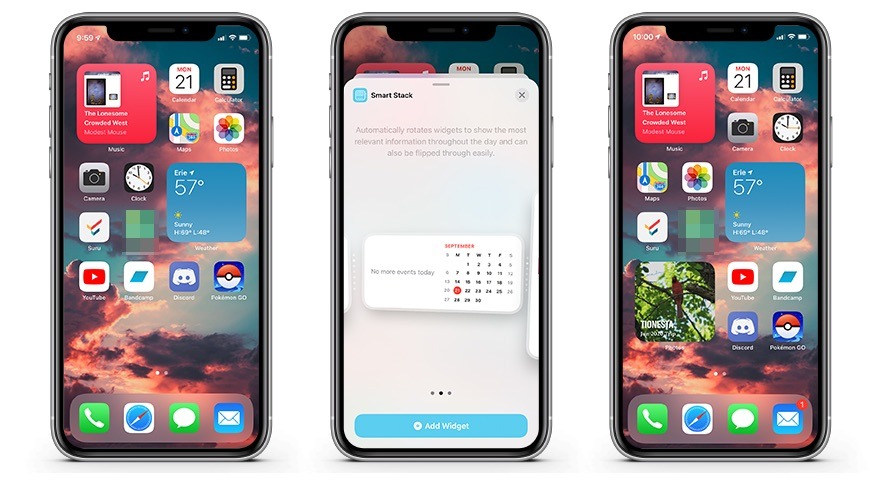 What makes a business or marketer smart? The answer is simply their ability to make maximum use of the provided resources. While we are spoilt for choices when it comes to social media platforms, there is one platform that never fails to deliver is Pinterest.
Even though Pinterest is amongst the most popular social media platforms, it is still underutilized as businesses often use the platform within its boundaries, but there is a way which helps you to make great use of the platform and that is by opting to embed a Pinterest widget on the website.
What is a Pinterest widget?
After reading the above statement, you might be wondering, what is a Pinterest widget, right? Allows us to explain it in simple terms – the Pinterest widget is the functional block on the website that helps you to showcase Pinterest content on the website.
Now, you must be wondering, out of such a social media platform, why are we choosing Pinterest, right? Well the explanation is simple, we all know the power of visual-based content. Visual-based content helps to express in a better way, appeals to the audience, and stays in the viewer's mind for a longer time. And Pinterest is known for visual-based content. So wouldn't it be amazing if you could display them on your website, and that is possible by simple strategy to embed a Pinterest widget on the website?
There are various ways to do it, but as we respect your time, we have listed some simplest ways to do it for your convenience. Even if you are from a non-technical background, these ways are so manageable that you can still perform these methods with ease.
Easy and effective ways to add Pinterest widget on the website
Who doesn't want an appealing and good-looking website, and with minimum effort, you can easily embed Pinterest posts on your website to enhance the visuals of the website. And here are some simple ways to do it :
1.
Using social media aggregators
Social media aggregators are amazing tools that help you in collecting social feeds from various social media platforms, you can then curate and customize the feed, and then showcase them on your website. Tools provide you with a dedicated Pinterest widget that helps you collect Pinterest posts from the platform and then display them on the website. And as most of these tools are compatible in streaming visual content from the source, hence they do not affect the speed of your website.
While using the social media aggregator, all you need to do is, collect the Pinterest feed for your widget, generate the embedding code, and paste that code into your website.
Moreover, the tool provides you the authority to personalize your feed, under the customization feature, you can change the font size, font style, card style, and more and make your widget more appealing and graceful. In addition, you have various themes and layouts as your choices, so you can select the one that suits your website's style as it helps to enhance the grace of your website and produces a professional look to it.
It also provides you with the moderation feature that helps you choose the post you want to make public on your website and what all posts you want to hide. You can either manually remove the post from your website widget or opt for automation. And as these widgets are 100% responsive, it adjusts itself according to different screen types.
2.  
Using WordPress plugins
If you are using a WordPress website, you have an easy to embed Pinterest widget. WordPress is one of the leading website-building platforms, and many businesses often use WordPress websites for their respective business websites. Moreover, WordPress is known for providing a variety of plugins that adds beauty and functionality to the website. Hence, on the plugin store, you can find various Pinterest widget plugins that help you collect Pinterest posts and display them on your website.
All you have to do is install the plugin, collect the Pinterest post, and copy-paste the shortcode on your WordPress website backend, and that is it, your website will be displaying Pinterest posts through Pinterest widget on your website.
Like social media aggregators, these plugins also provide various features that add great significance to this strategy. But keep in mind that this method is only restricted to WordPress websites, which means you can only use this strategy when using a WordPress website.
3.
Pinterest embedding code
Pinterest itself provides the embedding code for each of its posts, you can copy the embedding code and paste it on the backend of your website. This is a simple technique but is the most time-consuming process out of these three methods. As you have to go through the whole process each time you decide to embed a particular post on your website. Also, you cannot customize the widget as per your requirement. Therefore, we recommend you use this method if you want to avoid using any tool for your website.
Conclusion
In this day of digitalization, everyone wants to have an upper edge by having a charming website under their name. Adding visual content to the website is a smart way of adding charm to the website. By opting to embed Pinterest widget on the website, you can easily add visual appeal to your website and, at the same time, promote your social media presence in front of your visitors.