Code and Connectivity: How Software Shapes the Online Experience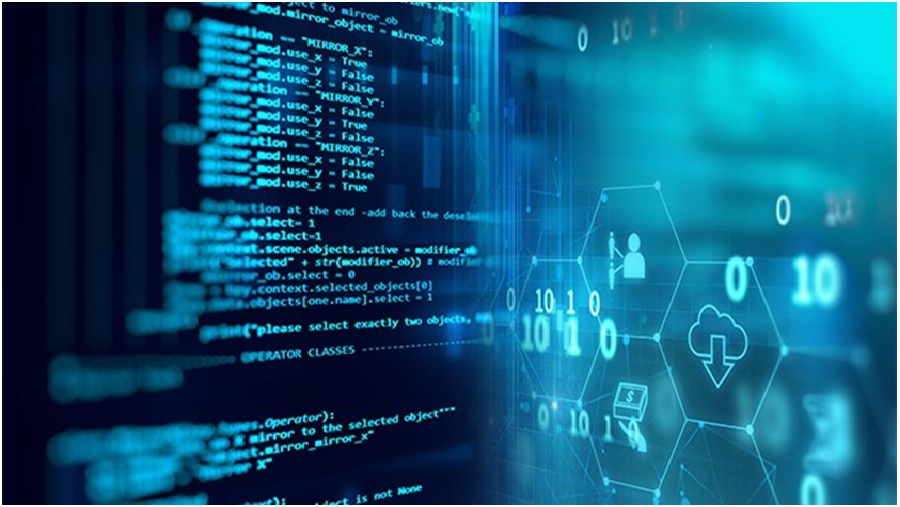 In the expansive realm of the digital landscape, the seamless online experience we enjoy is an intricate tapestry woven from two fundamental elements: the meticulous code that underpins every digital interaction and the steadfast connectivity that binds us to the virtual world. Software constitutes the invisible backbone of this experience, orchestrating the functionality, design, and interactivity of websites, applications, and digital platforms. As our dependency on the internet deepens, the role of software in molding our online interactions becomes increasingly pivotal. In this explorative article, we embark on a comprehensive journey through the intertwined relationship between code and connectivity. We delve into how software weaves its influence across diverse facets of the online experience, uncover the challenges it poses, and unravel the pivotal role played by internet service providers (ISPs) in ensuring an uninterrupted and enriching digital odyssey.
The Backbone of Digital Interactions: Code Unveiled
—————————————–
At the heart of the captivating websites, dynamic applications, and interactive platforms that define our digital era lies a hidden entity: code. This intricate set of instructions, meticulously crafted by software developers, is the creative force that brings digital experiences to life. The code dictates the visual representation of content and the mechanics of user interactions, data processing, and data exchange. Every button clicked, form submitted, and animation invoked directly results from the orchestrated code, making it the indispensable driving force that empowers our digital actions. Beyond functionality, code quality significantly influences user experience, playing a pivotal role in determining digital interfaces' speed, responsiveness, and overall usability.
Web Development: Crafting the Digital Canvas
—————————————–
Underpinning the digital canvas upon which online experiences unfold is the art of web development. In this realm, developers harness languages like HTML, CSS, and JavaScript to construct websites that seamlessly blend aesthetics, functionality, and user-friendliness. The intricate code woven by developers serves as the blueprint that defines a website's layout, structure, and behavior. The user's journey through a website – smooth navigation, intuitive interactions, or effortless content consumption – hinges directly on the quality of the code meticulously crafted by these developers. Through a symphony of code, web development transforms mere information into captivating digital experiences.
Responsive Design: Adapting Across Devices
—————————————–
The modern digital landscape is characterized by the diversity of devices through which users access content. This necessitates a concept known as responsive design, ensuring websites adapt seamlessly to various screen sizes and device types. Through carefully orchestrated CSS and JavaScript code, developers create interfaces that adjust content presentation and layout based on the user's device. This emphasis on responsive design guarantees that users encounter consistent and engaging experiences, regardless of whether they access a website from a desktop computer, tablet, or smartphone. Code empowers websites to gracefully morph and mold themselves to cater to the unique needs of each user.
E-Commerce Platforms: Streamlining Digital Transactions
—————————————–
The intricate dance of code is particularly evident in e-commerce platforms. These digital marketplaces rely extensively on software code to offer users a smooth and secure online shopping experience. Behind the elegant interfaces lie complex code structures that enable users to effortlessly browse products, add items to their virtual carts, and complete transactions with the click of a button. Behind the scenes, intricate algorithms manage inventory levels, process payments, and ensure the timely fulfillment of orders. A robust software foundation is crucial to prevent issues like cart abandonment, sluggish page loading, or payment failures, which can erode user trust and satisfaction.
Streaming Services: Delivering Digital Content
—————————————–
Streaming services, the backbone of modern digital entertainment, further illuminate the transformative power of software. To provide top-notch audio and video content to people all across the world, platforms like Netflix, Spotify, and YouTube rely on complex code. These services' adaptive streaming algorithms, which dynamically change content quality based on available bandwidth, are at its core. This careful code-driven optimization ensures users enjoy uninterrupted playback, even with fluctuating internet speeds. The marriage of code and connectivity elevates the streaming experience, minimizing buffering and delivering seamless content consumption.
Social Media Networks: Fostering Digital Connections
—————————————–
The ubiquitous influence of software is particularly apparent in social media networks. These digital ecosystems serve as virtual town squares, allowing users to share content, engage with posts, and forge connections. The code underpinning these platforms empowers users to interact, communicate, and engage in myriad ways. Behind the scenes, intricate algorithms analyze user behavior to personalize content feeds, offering tailored experiences that resonate with individual preferences. However, software's role extends beyond the user interface – it also encompasses the implementation of robust data security measures, safeguarding user privacy, and fortifying defenses against the ever-evolving landscape of cyber threats.
Mobile Applications: Enhancing Accessibility
—————————————–
In the age of ubiquitous smartphones, the influence of software extends far beyond traditional computing platforms. Mobile applications, or apps, have emerged as transformative tools that bring the power of software directly into the palms of our hands. These compact digital wonders underscore the profound impact of software on enhancing accessibility and user engagement, reshaping how we interact with the digital world
.
1. The Power of Mobile Apps
Mobile applications have revolutionized how we access information, perform tasks, and connect with others. These pocket-sized software solutions cater to diverse needs, from productivity and entertainment to health and communication. As developers craft code to shape the functionality of these apps, they tap into the unique features and capabilities of mobile devices, enabling experiences that are tailor-made for touchscreens, accelerometers, cameras, and GPS sensors.
2. Optimizing for Mobile Interaction
The artistry of code comes to life as developers optimize apps for mobile interactions. Rather than being confined to the traditional keyboard and mouse interface, mobile apps leverage the innate capabilities of smartphones and tablets. Code determines how users swipe, tap, pinch, and rotate to navigate through app interfaces. It orchestrates how gestures trigger actions, such as expanding images, zooming in on maps, or flipping through digital pages. This code-driven adaptation ensures that user interactions are intuitive and seamless, making mobile apps user-friendly even for those less familiar with traditional computing.
3. Customized Experiences
One of the hallmarks of mobile apps is their ability to offer customized experiences based on user preferences and behaviors. As code tracks user interactions and data, apps can dynamically adjust content presentation, recommendations, and functionalities. For example, a weather app might use location data to provide real-time forecasts for the user's location, enhancing relevance and utility. Fitness apps tailor workout routines based on the user's fitness level and goals, fostering engagement and motivation. This level of personalization is a direct result of the symbiotic relationship between software code and user data.
Challenges and Considerations
—————————————–
While the magic of software creates mesmerizing digital landscapes, it's not without its challenges. The complexity of crafting intricate code can inadvertently lead to bugs, glitches, and vulnerabilities. These technical hiccups can disrupt the smooth flow of online interactions, tarnishing user experiences and eroding trust. A single line of poorly written code can render a website unresponsive or cause an application to crash. Developers frequently have the difficult chore of painstakingly debugging and optimizing their code to make sure it works flawlessly across all platforms, browsers, and devices.
The Crucial Role of Internet Service Providers (ISPs)
—————————————–
The quality of the online experience depends largely on how code and connectivity interact, and internet service providers (ISPs) have this responsibility.  ISPs serve as the conduits that bridge the virtual world with the physical infrastructure, transmitting the digital creations of software across vast distances. They are pivotal in delivering the high-speed, stable, consistent connectivity necessary to support the intricate dance of software-driven interactions.
Consider an individual browsing a visually captivating website that seamlessly transitions between pages adorned with animations and dynamic content. This seamless experience is a testament to well-crafted code and the ISP's capacity to transmit the data required to render each page swiftly. Video streaming without buffering hitches owes its success to the ISP's ability to handle high-definition content delivery data demands. In e-commerce, a smooth transaction process – from selecting products to completing payments – relies on the ISP's ability to ensure uninterrupted data flow, safeguarding both the user's satisfaction and the merchant's revenue.
Conclusion
In the dynamic and boundless expanse of the digital universe, the confluence of code and connectivity has brought forth a new era of possibilities. The code, meticulously crafted by software artisans, breathes life into websites, applications, and platforms, defining our online encounters. As we navigate this era of technological marvels, acknowledging the profound influence of software on our digital interactions is paramount. Equally significant is the recognition of internet service providers (ISPs) as the unsung heroes who provide the conduit through which our software-driven digital experiences traverse. In a perpetually evolving landscape, the harmonious partnership between code and connectivity will continue to shape how we explore, engage, and flourish within the digital realm.