5 Collaborative Tools To Stay Connected With Students In Online Learning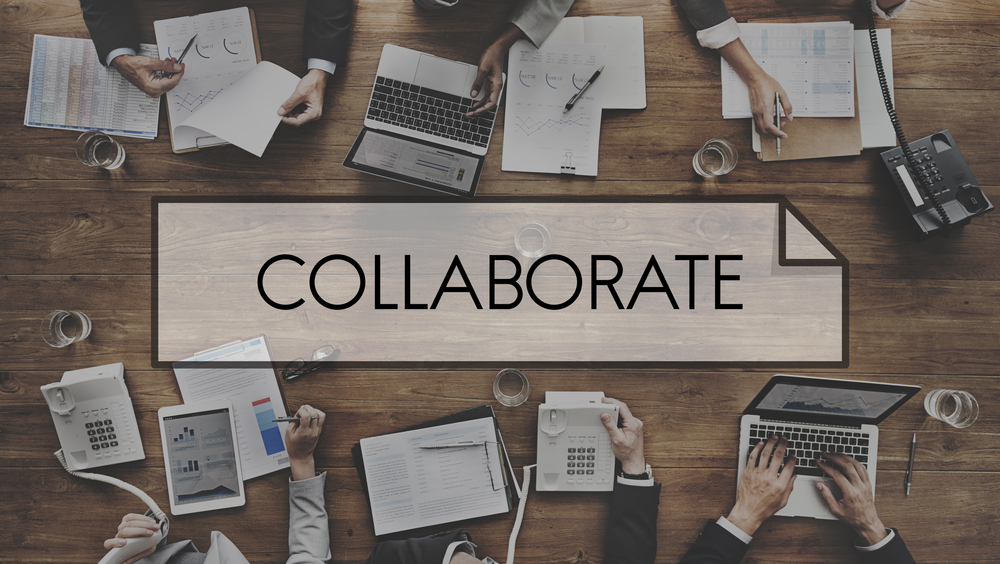 With everyone adjusting to the new normal, E-Learning or Remote Learning is something that's now become normal for students. As teachers move up to online teaching methods, it can be challenging for students to keep the same interaction level as there would typically be in a physical classroom. That's why it's crucial to find ways of allowing students to interact with teachers and with each other, even in a virtual classroom. This can be done through collaboration tools available online.
What are collaborative tools?
Teachers are responsible for guiding students and shaping their learning experience. In order to achieve that, it is necessary for teachers to make sure that students should be as attentive as they were in a physical classroom before the new normal came into existence.

Collaborative tools are used for different types of online services that allow people to work together on common projects and assignments, regardless of their physical location. It can be used with something as easy as email or something as complicated as a project management software. The scope of these tools is not limited to the academic use only. In businesses, these tools are used to discuss the integration of essential topics like cloud based payroll process, timesheet management, etc.
How do collaborative tools work?
Even the students who are new to any online learning platform will have some knowledge about communicating through digital means in their everyday lives. Since it is inappropriate for students to communicate with their teachers on social media apps, these collaboration tools can create a space for them to communicate through direct messages, video conferences, and online group tasks.

To say that kids in today's generation won't be familiar with technology would be a wrong statement. Kids these days know their way with smartphones better than we adults do. With technology developing at such a fast pace, kids have become tech-savvy.

To ensure that students get the best E-learning experience, it is important for teachers to pick the best collaborative tools.
Some of the most commonly used collaborative tools are-
1. Zoom
Zoom is a video-calling software program developed by Zoom Video Communications. The free version of the application comes with a video chatting service that allows up to 100 participants at once with a 40-minute time restraint. This video-chatting tool provides users to attend a meeting from their desktops, laptops, or mobile devices.

Zoom comes loaded with features like
Personal Meeting ID- Zoom provides its users with a private meeting ID anytime they create an account on Zoom. This ID number helps them attend or launch meetings.
Zoom is accessible on all devices; Windows, MAC, Linux, Chromebook, Android as well as iOS.
Screen sharing- Zoom lets its users share screens on other devices they want to use. Users can switch from mobile to web or vice-versa on their devices.


2. Skype
Skype is an established telecommunications application developed by Microsoft Corporation that specializes in providing audio and video chat services on computers, tablets, mobile phones, and smartwatches. Skype also provides users with Instant Messaging (IM) services through which users can exchange audio and video clips and images.

Some of the features that make Skype a collaboration tool
Users can add multiple contacts and make Skype a conference calling tool. It allows up to 24 participants per video chat.
Screen sharing.
Skype lets users create groups on their application and access IM in group chats.
Users can transfer files while already on a call, making it easier for teachers to share notes about what they are explaining.
3. Facebook for Education
Facebook is a social networking site that helps users connect with each other and their family members. Since Facebook was already famous and a commonly used app among kids and adults alike, Facebook decided to launch Facebook for Education, a platform for E-Learning. Of all the tools, Facebook seems to be the most effective because it's commonly used by a wide range of people. Students can engage in classroom activities by being in their own space, therefore not shying away from their work and allowing them to share their opinions and information.

Facebook provides features like
Workplace- Facebook provides Workplace as a tool to connect, communicate, and collaborate on desktops and mobile phones with features like audio and video calling, group chats, and individual chats.
Facebook Groups- Facebook groups help users connect with people who have similar interests as theirs.
Messenger- Messenger allows users to connect with other users and talk to them one-on-one.
4. Hangouts by Google
Google Hangouts or Hangouts by Google, is a video messaging tool developed by Google that allows users to collaborate with features like instant messaging, video calling, image and file sharing, and screen sharing. Hangouts can be accessed on Google's website or via their mobile application available for both Android and iOS. Hangouts is the best collaboration tool for teachers willing to engage their students in collaboration online. Hangouts allows users to interact with each other despite their geographical barriers.

Other than features like messaging, video calling, and screen sharing, Hangouts provides other unique characteristics like


Ease of use- Hangouts' user interface is easy to figure out, and users can learn how to use it without any instructions. Google also provides users with any help that they may need while accessing the app.
Privacy- Hangouts respects your privacy by accessing chats to users only you invited or added. However, for security reasons, Google can access your conversations.
Accessibility- Hangouts' organized headings and landmarks make it easier for users to navigate everything.
5. Google Docs
Google Docs is a web-based word processor offered by Google within its Google Drive Service. Google Docs is accessible on the web, as a mobile application for Android and iOS, and as a desktop application on Chrome Operating System. Google Docs can be accessed by E-Learners to collaborate on their team projects. Users can have access to so many amazing document templates for free.

Some of Google Docs' unique features include
Talk instead of typing- Google Docs allows users to use their voice instead of typing with the help of their voice typing tool.
Offline mode- Users don't need the internet to access Google Docs(except for when you connect. You can set it up for offline use after that.).
Google Docs' unique sharing facility allows multiple users to review and edit a document simultaneously.
Final note-
Using collaborative tools is essential as it helps increase students' interest while learning online. The tools listed above are all smart choices for smart learning.