Offshore Software Development – Time to Unveil its Core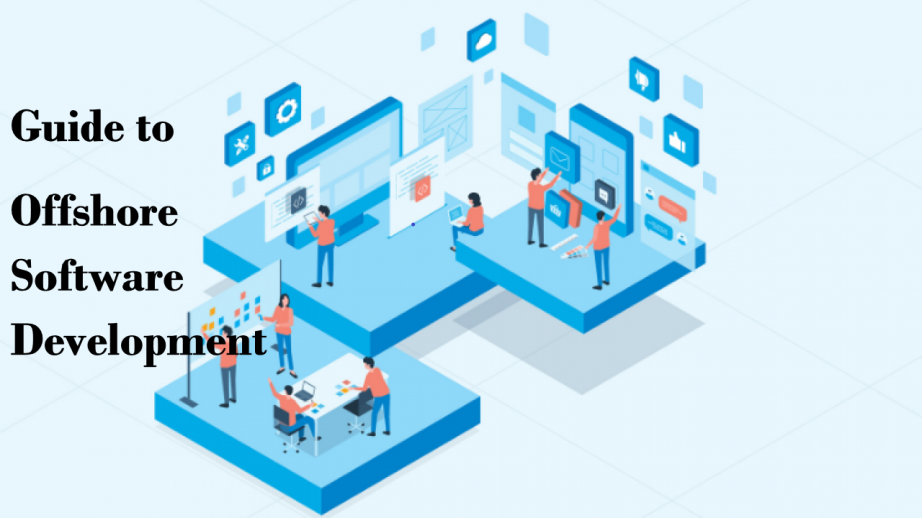 The advances in the world of computing and software development cannot be ignored at any rate! And to serve every possible niche, it becomes very important for businesses to adapt to the current marketing trends. After the COVID- 19 massive hit, offshore software development has been considered as one of the most profit-spinning trends across the globe. I am pretty sure that the concept of software development has gained so much popularity that new buzzwords rise and fall through the news feed daily.
The following post focuses on what is offshore software development, how it is beneficial in the modern era, and what are practices to consider for offshore software development. So without any further ado, let's begin! 
The Offshore Software Development Industry then and now!
Initially, when we began, there was no such thing as methodologies, offshore development but today, these terms are no longer just a mere concept. They have become a beautiful reality. Over the years, offshore software development has risen from the ashes today considered as one of the best approaches to enhance production and efficiency.
Offshore software development, outsourcing software development company, are some common words that have been pretty much in the hype, especially after the COVID-19 hit. As the name implies, when you hire an offshore software development company, you get to outsource work to a third-party software developer who can reside overseas. Now, what kind of services you can outsource? Well, it can be merely anything ranging from web development to mobile application development, support and maintenance and so forth.
It doesn't matter that your chosen offshore software development company is far away in a different location, following different cultures and customs. What matters the most is that do they offer an appropriate amount of services with a cost advantage or not? Now when you hire an offshore software development company, you hire an entire group to do the project. So the chances of succeeding increase to a great extent as you are bound to receive a diverse skill set.
When we talk about outsourcing a software development project, it means
You want to conduct a full-fledged offshore software development cycle. I mean right from building implementation testing, and sustenance of the application.

You wish to outsource only a specific bunch of components and fragments

Lastly, employ a keen crew of developers and manage wisely.
Benefits of Hiring an Offshore Software Development Company?
With the increasing demand for remote work, conducting a software development project in-house has become pretty much of a challenge. Fortunately, the concept of offshore software development, i.e. delegating your software development project to another specialized company has risen to the next level. All you need to do is establish a solid, long-lasting relationship with your offshore software partner. Plus, the perks you can gain are very much worth all the budget and effort you will take in creating and growing.
#1 Cost-effectiveness
One of the best advantages offered by offshore software development is the cost advantage. You can save a sheer amount of money. Plus, you don't have to take stress upon setting up business facilities, equipment, utilities, and developing a communications team. All this will be taken care of by your chosen offshore software development service provider.
Philippines, India, Vietnam, are some of the best places to outsource your upcoming project instead of owning an in-house development team. You see due to the lower cost of living, the rates outsourcing developers are usually much lower than their American and Western European counterparts.
#2 Access to a wider pool of Talent
Now can you tell me approx how much time do you take in finding a reliable team of software developers within your town? 10-12 weeks approx, correct? But what happens if you can get access to even a wider talent pool of software developers and programmers within the same time or maybe less? You see finding local talent is a complex task of its own. With offshore software development, you are no longer restricted in regards to location and have access to world-class offshore software development services at your fingertips.
#3 Focus on your core tasks
By outsourcing the software development team, you no longer have to worry about technicalities. After all, these are professionals we are dealing with. So, you can save yourself and your company lots of time. It has been observed that businesses owners always have to look back and forth when dealing with technology and core business functions at the same time but don't have the manpower to do so. In such cases, outsourcing or offshore software development turnouts to be a pure blessing in disguise.
Where Can You Look for Offshore Developers?
First and foremost, I would suggest you must begin looking for offshore software developers within your country. I mean it will be quite a win-win situation as you no longer require to adjust in regards to time and culture. Also, you won't encounter any differences in your mentality, and, therefore, communicating with the developers will be at its most efficient. The same thing goes about the time zone differences – if there are none or they are insignificant, your cooperation will be smooth.
The next option to take into account, expand your search territory to the limits of your continent. The cultural differences may turn out to be more noticeable than in the previous case. On the other hand, you have more chances of finding the particular software development specialists you are looking for.
Lastly, find an offshore software development service provider in a country based on another continent. Usually, product owners opt for Eastern Europe countries such as Ukraine, Belarus, Poland, and Romania, India, or China. The main reason for choosing this option and looking for developers in such far-away lands is the price tag of their offshore software services. However, not all developers in these countries show a low level of qualification. Also, they are proficient not only in programming languages but English as well.
How to Conduct a Successful Offshore Software Development Venture?
Even after being so popular, offshore development or outsourcing software development companies is not an easy venture to conduct especially for everyone. Before getting into the industry, I'd heard plenty of times about colleagues who outsourced some type of work to a company on the other side of the world, only to receive barely acceptable or disappointing results.
So yes outsourcing a custom software development team could be a risky endeavour if not done precisely. A warning in advance, do not make business with anyone without a reputation. Further below I would like to mention certain tips and tricks, best practices you can follow while seeking around for a reliable offshore development team.
#1 Cost-effectiveness could be a pitfall
For any core business budget planning always remains at its paramount. Now here's the thing, covering all the underlying costs with the initial budget can be tricky. So you need to have backup resources just in case things get worse. Also at the same time, you have to be prepared for any unexpected spikes to rise.
#2 Get through all the things
The very first time when hiring an offshore development team just make sure that you need to take a very close look at the projects they have already worked upon before. If you get a chance try getting in touch with former clients who have already tried offshore development services offered by the company. It is not uncommon to see some development agencies add projects they haven't worked on to their portfolio (yes, it happens).
Apart from that, the internet is flooded with honest reviews and responses on the short-listed offshore development company, so don't forget to check them out! Here's the key! Don't rush into signing the agreement with it right away. Take your own sweet time! It will all be worth doing.
#3 Are you sure which Technology Stack would you like to go with?
It is very much recommended for businesses to choose a technology stack before even you start looking for offshore developers. You must be well-aware regarding the entire development process ranging from how your product should be developed, ask the company representatives whether their employees can use the technology stack of your choice.
I have come across many instances where offshore development teams perform cheap tricks like offering low-level expertise and replacing new technologies with expensive and inefficient ones. Not all development companies are driven exclusively by their interests and try to retain the client in such a way but there are a few. So beware of these gimmicks and choose your development partner wisely.
#4 A Well-established Communication is a Must!
Effective communication is very important and offshore outsourcing is such a field that this aspect cannot be ignored! The first and foremost thing here is the language. However, recently, this issue has become much less pronounced as the software development world mostly speaks English. However, try to ensure that you choose to work with such outsourcing companies featuring remote teams who do speak English at an acceptable level so that you avoid possible misunderstandings.
Also, try holding project management meetings regularly. By doing this, you can identify any issues or miscommunications early on.
#5 Collaboration comes before commitment
One of the best practices to consider when dealing with an offshore company is to try collaborating your current team with remote colleagues, start with small tasks that can help you see the quality and performance of your chosen partners. Try assigning a non-critical task to your new colleagues and, if you are satisfied with their work, move on to larger and more critical assignments.
In addition, do not underestimate the power of offline meetings, visit them on-site, meet people face-to-face, talk to them and see them in their usual environment.
It is one of the finest ways to get a better idea of their working style and processes.
Conclusion
Conducting offshore software projects can be extremely tricky but if you know the drill well nothing can stop you from enjoying the perks gained in the long run such as:-
An efficient cost-effective development team

24*7 services

Adhered to software environments and Quality Assessment parameters

Best possible outcomes with minimal risks

Access to Top Software Engineers
So that's all for now! I hope the following post was helpful. In case, if you still have any issues feel free to mention them in the comment section below.