Custom Healthcare Software Solutions: Types, Benefits, and Development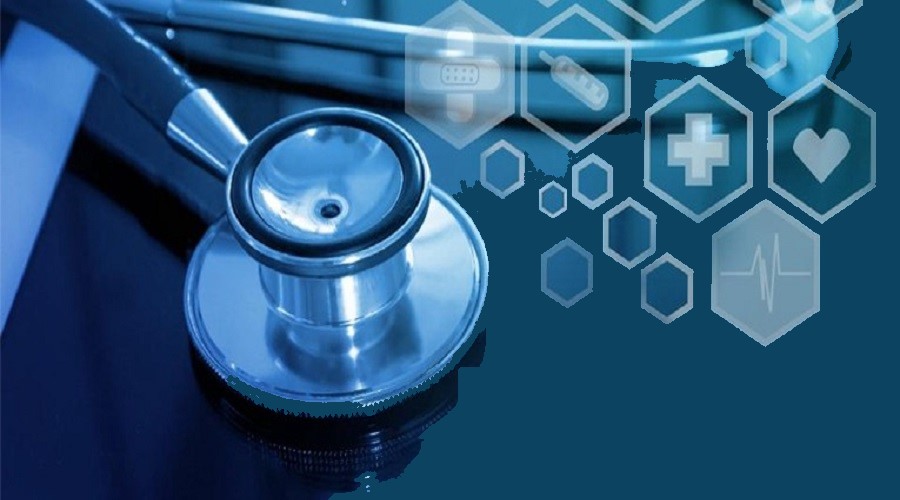 Table of Content
1. Introduction

2. What is custom healthcare software development?

3. Benefits of healthcare software solutions

I.            Simplified operations

II.            Efficient cooperation and teamwork

III.            Enhanced security

IV.            Personalized care

V.            Tailor-made solution

4. Types of custom healthcare solutions

I.            Hospital management software

II.            EHR software

III.            Diagnosis systems

IV.            Medical imaging software

V.            Electronic prescriptions systems

VI.            Medical billing software

5. Key Takeaway
Introduction
As we all know, the continuous development of technology is transforming the concept of medical care. Healthcare organizations, labs, and pharmacies adopt modern technologies and software to streamline workflows and adapt to new healthcare expectations. But developing custom software from scratch can make these changes easier to adopt and manage for your organization.
Custom medical software is an effective solution used within the healthcare system. Developers develop this software from scratch to meet all the client's requirements. It is a one-stop solution to fulfill your specific healthcare requirements that often need a particular approach. So healthcare institutions choose to build custom software rather than using conventional solutions. You'll find various types of healthcare software, each of them solves different tasks and bring various benefits to patients, medical organizations, and physicians.
Technology is changing the way we are doing business and affects every aspect of our lives, and healthcare is no exception in that regard. You'll be surprised to know that the healthcare industry is one of the fastest-growing and most popular industries in the world. In fact, according to a recent survey, employment in the healthcare occupation is expected to increase by 14% from 2018 to 2028, which is way faster than the average for all occupations.
Due to the evolving technology sector, healthcare sectors are pressured to be more effective, and to do that they need more resources to support them. To enhance productivity, the only key is a custom healthcare solution. These solutions can make it easier for organizations to scale and adapt to new technologies.
In this post, you'll discover everything that you need to know about custom healthcare software, its benefits, types, and development. So what are we waiting for? Let's move further without any delay and get started!
What is custom healthcare software development?
The process of Custom healthcare software development includes designing, creating, deploying, and maintaining mobile and web applications for healthcare sectors so professionals who are working there can effectively interact with their patients even if they are far away, access patient health records, and use medical data analytics.
Having AR and VR-based custom healthcare software solutions can help you to unlock the potential for interactive patient experience, smart surgeries, improved physical treatment, advanced healthcare training, and better mental treatment.
Let's have a look at how custom software development has changed the healthcare industry:
Healthcare industries are now using tools like hospital management systems that allow them to handle and manage various complex aspects of a clinic's workflow effectively because it provides comprehensive solutions to businesses.
An EHR system collects patients' previous data and healthcare records and stores them in digital format so that you can share them across different healthcare systems easily when required.
Benefits of healthcare software solutions
1. Simplified operations
All the tools and medical devices used in healthcare organizations need to be maintained regularly and repaired timely. When in-house processes and workflows are streamlined, medical staff can focus on patient care and they are no more distracted by management issues because maintenance software solutions enable efficient monitoring.
2. Efficient cooperation and teamwork
Developing custom healthcare software for healthcare organizations can help them to interact with patients globally and within a department. This means that you can globally interact with the professional community where communication is unhindered and knowledge is freely shared.
3. Enhanced security
Security is one of the main factors to consider while building an app for any organization and the best applications are developed in compliance with industry standards. This custom healthcare system makes sure to keep all the sensitive data safe and confidential at all times.
4. Personalized care
With technology development, patients' expectations are also enhanced. They are looking forward to more personalized healthcare services. They want to analyze their health on their own terms while keeping doctor input also. This is the main reason why the utilization of healthcare applications, telemedicine, and at-home testing kits is increasing.
5. Tailor-made solution
The requirements of every healthcare organization are different. Apart from that, healthcare institutions themselves are different from other businesses. This represents that most software solutions were not built keeping healthcare in mind. Having custom healthcare software is one of the best ways to eliminate these problems and get the resources you require.
Types of custom healthcare solutions
1. Hospital management software
Hospital management software is one of the widely used and popular healthcare solutions. It is an entirely integrated system that guides healthcare workers to monitor the workflow of employees and analyze their performance. This leads to more enhanced patient care, increased revenues, and streamlined operations. It helps implement policies and guarantee effective communication between the employees and healthcare professionals to automate routine tasks, manage financial resources, design patient-related workflows, and support the supply chain.
2. EHR software
Electronic health recording is another great custom healthcare solution which is software with a digital database used to gather information about patients, for instance, their previous medical reports and their ongoing treatments. It is one of the best and most popular types of medical software widely used by healthcare agencies as it reduces paperwork that physicians need to carry out and also guarantees to protect all the data as security is maintained.
This type of medical software tends to cover various features such as decision-making, storage and management, customizable templates, and much more. In short, it speeds up the process workflow and empowers the practice to provide improved medical services to all its patients.
3. Diagnosis systems
Now, healthcare experts and professionals can share any important information related to patients, automatically in real-time. This enables holistic analysis and cooperation, expanding the pace and exactness of diagnosis in the clinic setting. It used AI-based tools and resources to identify the data and generate suitable diagnoses and solutions. Various medical professionals may join their diagnoses, for instance, the GHDO is based on this principle.
4. Medical imaging software
Another great healthcare software solution on our list is medical imaging. It supplies diagnostic information on medical conditions such as cardiovascular diseases, cancer, and gynecological disorders. A specialized healthcare software that is developed from scratch allows you to operate with MRI and CT scans to perform more effectively and lastly generate 3D models in a real-time visual representation.
5. Electronic prescriptions systems
Using electronic prescription systems, doctors can directly communicate with pharmacies. The need for medications is efficient and record-filing is more precise, which leads to patient safety.
6. Medical billing software
This type of healthcare software is designed to automate the process of billing and keep track of all the financial operations that take place in the healthcare organization such as patient eligibility verification, invoicing, insurance claims, and much more in a few clicks. Having healthcare billing software will help you to reduce the manual risks that might occur when you share your personal data between systems.
Key Takeaway
Today, we see that custom healthcare software solutions are in full blossom. You might be surprised after going through the benefits of healthcare software solutions but this is what it offers to healthcare institutions, medical workers, and patients.
We hope you have got the answers to all your queries regarding custom healthcare software solutions. In this post, we have discovered everything that you need to know about healthcare software development. So if you find this helpful, it would be great for us if you share it on social media or Twitter to reach more audiences. If you still have queries running in your mind, please feel free to approach us in the comment section given below and we will get back to you soon.
Thank you!