Achieving Competitive Advantage With Devops: How To Implement For Business Success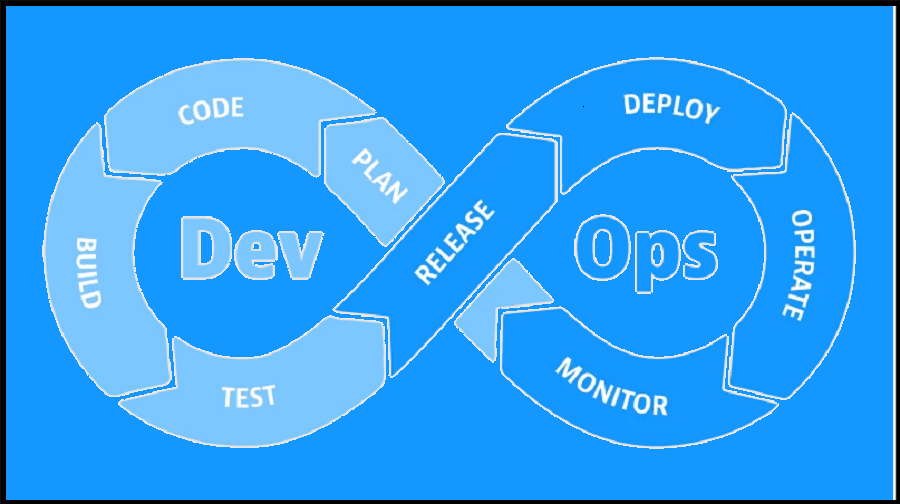 In the exponentially developing IT industry, keeping pace with the rapidly transforming consumer behavior and ever-changing trends has been a big challenge for IT companies worldwide.
Being in line with changing trends, IT firms require improved organizational capabilities for faster product delivery, high-paced software development, and ongoing upgrade of the system. Indeed, timely delivery of products and services with all the specifications to match the market standards has been the need of the hour for every organization to gain a competitive edge in the business world. Hence, seeing the current market scenario, it is indispensable for enterprises to embrace a revolutionary modus-operandi to stay ahead of the competition. And DevOps services emerge as a one-stop fix for all the challenges mentioned here.
Why Do Organizations Need DevOps Services?
—————————-
Implementing DevOps methodology for enterprises helps transform the software development process, resulting in improved business performance and higher value for customers. With the help of DevOps methodology, organizations can easily streamline the coordination between the development and operation teams, enabling them to perform better and faster for enhanced productivity.
DevOps Market Statistics
Here are a few DevOps adoption statistics that prove how DevOps services can be beneficial for enterprises:
In the US, the management DevOps solutions segment held over 65% of the DevOps market share in 2021 and is projected to exhibit steady growth through 2028.

In 2021, 83% of enterprises reported DevOps implementation to unlock higher business value.

In 2019, the DevOps market size exceeded $4 billion, and it is estimated to grow at a compound annual growth rate of over 20% from 2020 to 2026.

61% of organizations say implementing DevOps methodology assisted businesses in producing higher-quality deliverables in 2020.

99% of IT decision-makers have reported that DevOps has had an immense impact on their organization's growth in 2020.

49% of businesses said DevOps helped reduce time-to-market software and services in 2020.
Best DevOps Implementation Strategies for Business Success
—————————-
Implementation of DevOps is a complex process. However, by counting on the best DevOps services and leveraging the trending technologies empowered by AI, ML, and automation, adoption of this emerging trend will not be a hassle for enterprises. Here's a look into several steps of successful DevOps implementation:
1. Know Your Business
Before you go ahead with the implementation of the DevOps methodology, you should first contemplate your business requirements. You shouldn't implement DevOps just because renowned enterprises are doing it. There are possibilities that you don't even need its implementation.
Many businesses fail to adopt DevOps successfully because they don't figure out their requirements before beginning it. What if your business is not IT based or you don't have a massive collection of data that DevOps require to streamline the complex work for your company? In such scenarios, hiring DevOps services would be just a wasted spend, and all your effort will go in vain.
2. Build a Unit for DevOps Implementation
To ensure the successful implementation and operation of DevOps, you should first establish a centralized unit to make, monitor, and measure the performance. This unit will be accountable for building operational methods and other strategies to optimize workflows.
3. Evaluate Your Processes
Everyone in the unit needs to comprehend what DevOps can do to your business and what types of problems it can solve. Evaluate your development cycle from start to end. It will help you find different bottlenecks and inefficiencies that go into the other processes of development. By figuring out the areas that call for improvement, you will be able to address your organization's pain points when implementing DevOps.
4. Set Realistic Goals
DevOps implementation is not just about evaluating the processes and upgrading the tools. You need to contemplate your business operation and set realistic goals accordingly for successful DevOps implementation.
When companies hire DevOps services, they often have some unrealistic or unachievable expectations in mind. They should understand DevOps isn't magic; it's a transformation that can't happen overnight. Trust the process and specialists! DevOps implementation takes months. You can't see desirable outcomes in just a day. You may notice some growth in the initial months, but usually, it takes years to show results. In fact, DevOps is an eternal process of continual improvement.
5. Define Key Metrics
Set the metrics for your business growth from the day you adopt the DevOps process. Without setting the metrics, you will not be able to measure the transition you made with the DevOps methodology. And if you don't count the success rate, you will not be able to trace the issues that are slowing down your employees' working process and productivity level.
While setting the metrics, consider your customers because, eventually, a business grows when its customers are satisfied. For instance, chew over the ideas like "What can I do to improve my customer experience?", "How will it help my customers?" And other such things.
6. Consider the Collaboration Tools
While adopting DevOps, collaboration and communication should be highly promoted. You can get all the best practices of DevOps, but if your team is not ready to work together, you can't leverage the full potential of the methodology. Therefore, to achieve the full benefits of DevOps implementation, you should first instill a strong sense of collaboration among teams.
In addition, you need to upgrade your team's efficiency by providing them with the best collaboration and communication tools to carry out activities seamlessly. Effective collaboration and communication help development, operations, and other teams align more closely with the software development process.
7. Start with CI/CD Practices
Continuous integration (CI) and continuous delivery (CD) practices help you develop flawless products faster by detecting bugs and errors at the early development stage and fixing them efficiently. Furthermore, it helps bridge the gap between developers and the operational team while streamlining the task for real-time resolution.
8. Automate Test Process
Test automation is another crucial step of DevOps implementation. It helps your workforce avoid doing the same task over and above again. The more efficiently you automate the test process, the fewer errors your software will exhibit during the testing process. It simply means the development and deployment of your product will be better and faster.
9. Keep the Teams Informed
From time to time, you need to hold meetings with the team concerned with software development and explain all operational guidelines. You need to inform everyone on the team promptly about any ongoing changes and keep the process transparent. This step is the main idea of DevOps implementation and software development.
10. Document Everything
Start documenting all your work, which you have targeted across the process, especially the reports. Documents will help you go back and check if the challenges you tackled can be automated in the next cycle without interrupting your current production process.
11. Automate Dashboards
Dashboards gather detailed data about the several processes within your organization, which further helps you track product development progress. You should automate dashboards so that everyone involved in the DevOps implementation can instantly access any data and make a move accordingly.
12. Invest in the Right Tools
Inefficient or old-practiced tools can be the reason why DevOps is not working for your organization. Many businesses get accustomed to the existing tools that they don't want to replace them. But DevOps needs high-functioning tools to deliver the desired benefits. Accordingly, it will increase the productivity of the employees and improve overall functioning.
13. Keep Track of Performance
One of the most essential and never-ending steps of DevOps implementation is monitoring your workforce's performance. However, this step is done after successfully implementing all the necessary tools and practices. Still, we can't overlook it as it is something that determines the success of DevOps methodology within your organization.
Conclusion
The business world is growing at an exponential rate, and to sustain at this competitive age, enterprises must use revolutionary tools such as DevOps. If you don't, you'll be deprived of some of the significant benefits your business rivals would already be exploiting.
Unsurprisingly, DevOps is a way to develop products quickly and efficiently. In addition, businesses improve the customer experience,  increase profits, and reduce errors in development. Thus, it is no wonder why many enterprises are actively adopting this methodology.
With that said, you can't overlook DevOps implementation if you genuinely wish to excel in today's competitive business environment. Here it is imperative to implement it the right way; else, it will be of no use.
If you are not sure how to do it right, don't miss out on hiring the best DevOps services from a reliable software development company that is known to deploy quality agile applications and create high business value.
Successful implementation of DevOps methodology will give immense advantages to your business.