How is Magento CMS Beneficial for Creating A E-commerce Website?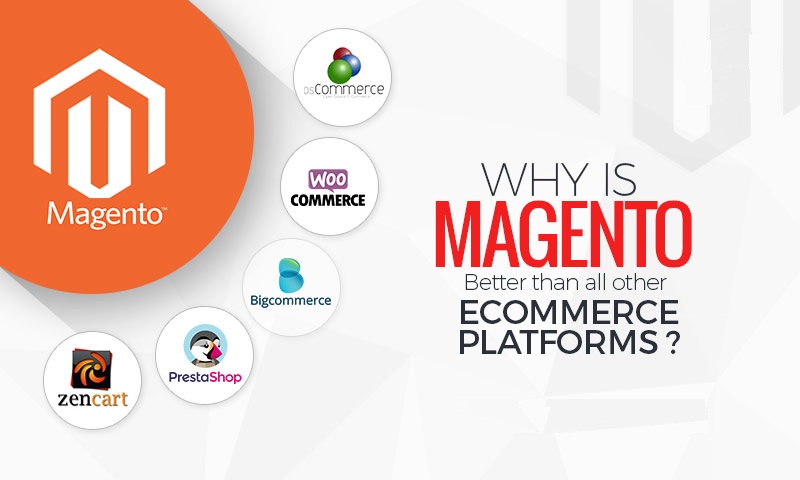 Content marketing is an art of advertising a brand by providing relevant information to the customers. It is the quality of the content that decides how your customer will react to your product or service. Not only does it affect customers, but it also influences the search engine optimization and can work to improve your ranking. Magento open source provides a powerful tool known as a content management system (CMS) that creates and manages the content of your e-commerce website. There is no need to integrate your e-store website with other platforms like WordPress as Magento CMS is really effective and useful.
Let's have a look at how e-commerce vendors can take benefit from Magento CMS.
Magento Robustness
What you will love most about Magento is that it is capable of hosting upto 500,000 products and can take up to 80,000 orders in a single hour. This allows e-stores to manage their inventory and give the best user experience.
Manage Multiple Store
CMS allows you to manage multiple e-stores from a single admin panel. Now orders can be conducted while switching to other websites.
Better User Experience
Magento offers dynamic search capabilities to its users. It filters the product on multiple parameters making it easy to look for a particular product or service. The user can efficiently manage the account, tweak its orders and checkout from the site without much hassle.
SEO Friendly
Magento is SEO friendly. It can access rewrites and generate a sitemap that makes it easy for developing an e-commerce website. Such site ranks better in search results, resulting in more traffic.
Cost-Effective
Magento is an open source, which is available on the net for free. You can use its templates and sample designs to develop your website. With minimal cost, you can develop an effective website.
Easy Customization
An e-commerce website needs regular customization for better user experience. Magento allows you to customize the web pages, shopping cart, and plugins. It promises authenticity and reliability to the customers.
Integrated Google Analytics
CRM is needed to integrate customer's data with Google analytics. Magento lets you integrate your customer's data and information with your website. It can also integrate with PayPal and eBay.
Offer Flexibility
It provides some flexible marketing and promotional tools like a visual based page editor that makes building a product page and customizing it extremely easy. It lets the user co-opt for any third-party app for personalization.
Mobile Friendliness
Most people prefer to shop through their mobile phones and Meganto understands this. It offers responsive design for shopping cart so that the customer does not have to struggle while navigating within the website. Magento has all that one looks for designing and developing an e-commerce website. Whether you talk about multiple payment gateways, multilingual website, numerous shipping options, or advanced browsing, intuitive dashboard, it has all that makes a successful e-commerce portal. If you are thinking of creating your e-commerce website, then connect with Platinait today for assistance.