How to Find a Good Newsletter Design Agency in Houston?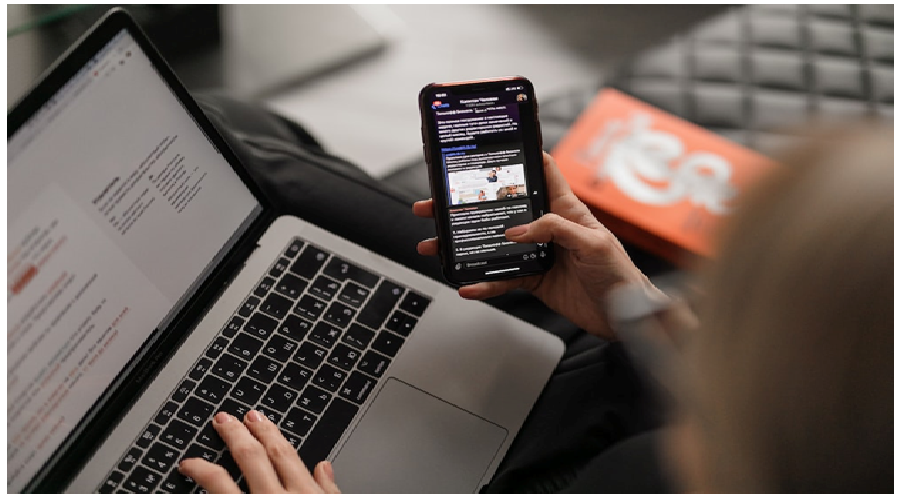 There are numerous ways in which humans communicate with each other; normally, the communication carried among people is direct; however, there also are some ways that allow us to communicate indirectly, and one such way is design. Just like we speak through different languages, the things we make speak through design. Every time someone creates something or designs something, they communicate through the art they have created.
Importance of Design in Our Lives
Design is such an important part of our lives that everything around us and everything we use is designed in some way. A mistake many people make is that they believe that design is only to make things pretty or has only to do with art; however, that is not true because the design is as much an art as it is a science. Since design is a calm and calculated process, it offers something for everyone.
Something well-designed not only projects a message to people but also can change their opinions; art and design are often used to make people think differently and inspire them. It also can make people feel a wide range of emotions and even improve their lives.
Today we live in a digital era, and the majority of communication that is carried out these days is through digital means. Since design plays such a massive role, we have found numerous ways to incorporate design into our digital lives. This fusion of design with digital media is also known as graphic designing, whether it be eye-catching websites, stunning posters, artistic logos, or creative magazines; graphic design is almost everywhere. However, the graphic design we will discuss today is newsletter design.
Newsletter Design and Its Importance
A newsletter is an email sent out periodically by a person or a business to spread information regarding the topic the user has signed up for. Newsletters have become an extremely valuable part of businesses; they are often used as a marketing tool to persuade clients. However, the design must also be eye-catching to make a newsletter persuasive. Most people often ignore newsletters; to ensure they read them, the newsletter must be well-designed.
Since information is abundant, most people only bother reading a newsletter to gather information. The newsletter must be designed so that it does not only look good, but the information is also structured for easy skimming.
Finding a Good Newsletter Design Agency
If you are someone who has realized that the newsletters that you have been sending have yet to be able to get the audience engaged, then it's time that you get it designed properly. The easiest way to do it is by finding a good design agency and letting them do the job; however, finding a good newsletter design agency takes work. So, if you are facing this dilemma, here's a guide to finding a good newsletter design agency.
1. Decide on Your Budget 
Budget plays a massive role in choosing a newsletter; even before starting your research to find the best newsletter design agency in Houston, you must set a budget to know what you can afford. There are all kinds of design agencies out there, and each agency has its packages and pricing; by setting a budget, you would not only be self-aware, but it would also help you approach the agencies in your range. However, it is also recommended that if you find an agency that is out of your range, you must try negotiating with them.
2. Do Your Research
After setting your budget, the first thing that you must do is a thorough market search. The easiest way to do this is by checking different design agencies on the internet, you would find a website of almost any design agency, and the website itself speaks a lot. A good newsletter design agency always has a stunning website because most agencies excel in different designs.
By going online, you can also read reviews from different clients of a specific agency and have a more detailed understanding of how the agency deals with different customers. If you don't know how to find an agency on the internet, all you have to do is Google something like "Newsletter design agency in Houston," and you're good to go.
3. Schedule a Meeting
Doing things online is indeed fun and comfortable, but there are times when you must meet people when possible. Normally, it is easier to get your ideas across when you are talking in person. You should schedule at least one physical meeting; this way, you would not only be able to get your ideas across but would also be able to judge the newsletter design agency. After the meeting, you must check all the boxes, such as; whether the agency was professional. Was the meeting constructive? Did the agency seem interested in your ideas?
4. Check for Relevant Experience
You must check two things before choosing a newsletter design agency; the first one is to check their experience with building and designing newsletters. This means you would look at their tools, resources, and workforce to do the job. Finding out about such stuff would give you the confidence to put your trust in the agency and give you a sense of relief.
The next part is to check for relevant experience in the field and whether the agency specializes in designing newsletters. Numerous design companies are involved in all kinds of design projects, and this usually means that the company specializes in something other than a specific niche.
5. Find Out More About the People
The best way to find a good newsletter design agency is to find out about the people who work in different agencies. Building a professional relationship is important; however, it is also vital that the people you will work with are friendly and make the process smooth for you. Knowing that the people you will work with are friendly would help you communicate efficiently and be more comfortable pointing out the issues.
6. Deadlines
A good design agency always stays true to its word, so if you want to work with a good newsletter design agency, you must make sure that they have a proven track record for meeting deadlines or not. You can read testimonials and meet their clients to better understand the agency's efficiency.
Final Note
These are all the steps you must follow to find a good newsletter design agency; however, one thing you must do when finding a good design agency is trusted your gut feeling. Apart from all the basics, a good design agency is the one that suits your working style and helps you realize that you can achieve great things with them.