How to go Live on your Shopify Store for FREE !!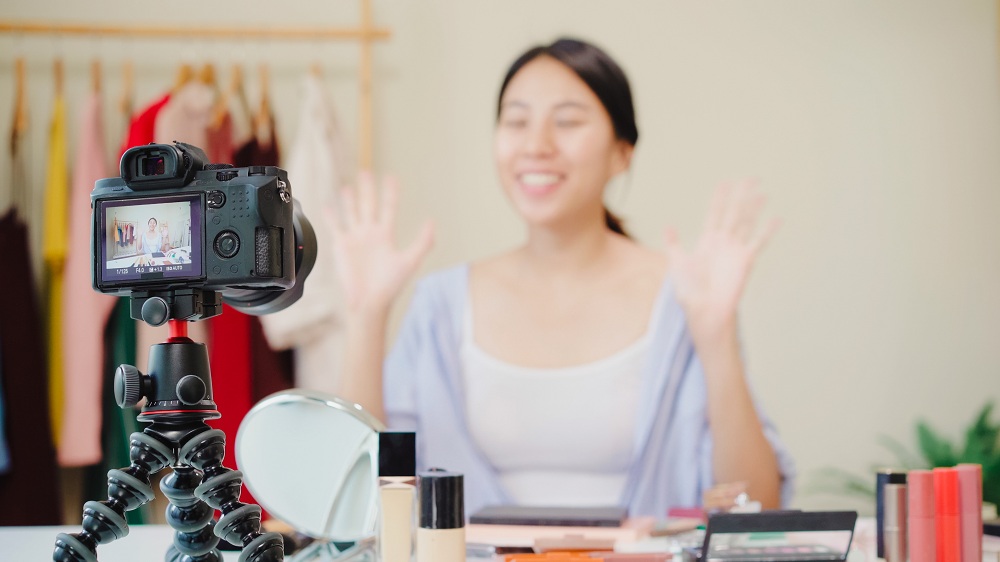 Digitalization and the global coronavirus pandemic accelerated changes in consumer behavior which altered their shopping habits. Widespread lockdowns pushed more shoppers to shop online which encouraged brands to invest in live commerce. Let us first understand What is Live Shopping?
Live Shopping or Live stream Shopping can be defined as the merger of shopping services and real-time streaming videos. Live online shopping first emerged in China and has since grown to become an essential sales channel for all e-Commerce brands all across the world. Suitable for all industries like beauty, fashion, consumer electronics, travel, and tourism, etc, Live commerce successfully bridges the gap between sellers and buyers.
Live stream shopping is the most powerful way to build your brand. Videos commerce can help you build deeper connections with your customers and help retain them. Live online shopping involves broadcasting a video while showcasing products in real-time. As everything happens instantaneously in raw form, this leads to improved customer engagement.
Additionally, consumers do not put their trust in brands easily. With a number of online hoaxes taking place and the availability of too many brands have made customers think twice before trusting a brand. Here is when live streaming shopping comes into play and takes your brand to a whole new level.
The most effective way to add live commerce to your online store is by integrating your websites or apps with a live shopping solution. Channelize.io live shopping solution is the one that can help you build brand awareness and credibility while you sell live.
Introducing Channelize.io Live Shop on Shopify
Channelize.io has launched a Live Shop on Shopify that allows Shopify merchants of all sizes to leverage the power of live selling and boost their revenues.  Our Live stream Shopping can help your brand in a number of ways as mentioned below.
Live commerce ensures that your target audience is briefed clearly about your products and your brand. You can show them behind the scenes giving them an idea about your company, your work culture, and your vision. This will assure shoppers that you are an authentic brand.
Our Live shopping app for Shopify will help you demonstrate or showcase your products in engaging ways that can empower your customers to make informed decisions.

As everything happens in real-time your brand will be reflected as an authentic brand leading to an increase in your cart value and eventually the sales.

Apart from being a sales tool if leveraged thoughtfully our live shop on Shopify can serve as an effective marketing tool.


The best part is that you can Install this Live shopping plugin for Shopify for Free and Upgrade as you Scale-up.
Getting Started

Once you install our Live shopping plugin for Shopify you can get started easily by following a few basic steps as mentioned below.
Installation of the App
Creating an Event
Adding Event Basics
Choosing Products
Adding a Host
Managing your Event
Going Live from Broadcaster App
Use Cases
Live Online shopping in recent months has become the basic form of purchasing products and hence all almost all the industries are jumping onto this technology. Brands have started realizing the advantages of live stream shopping. Here are some use cases that can be achieved by leveraging our Live Video Shopping plugin for Shopify.
Hosting a fashion show
Launching a gadget while showcasing its features
Inviting celebrities to promote products
Hosting giveaways and live contest
Live streaming a tourist destination
Live streaming a yoga session
Offering limited-time deals and interacting with customers via live chat
Collaborating with an influencer for a Q&A session
Giving behind the scenes glimpse to your customers and much more
Wrapping Up
Livestream e-commerce is a unique experience, both for buyers and brands involved. The direct real-time interaction with customers makes it a unique selling as well as a marketing tool.
Shopify owners can now show customers products in more detail and customers can ask whatever they want to know directly by leveraging our live stream shopping app.
Let's quickly recall all the benefits of our live shop on Shopify.

improves conversion rates
is educational and appealing to buyers
appeals to younger consumers
leads to increased sales and reduced returns
is shareable on social media
makes shopping entertaining
easily accessible
You can reach out to us at info@channelize.io and clear your queries else you can simply install our Live shopping app for Shopify and start selling live.