Make Your App Error Free With These Types of Mobile App Testing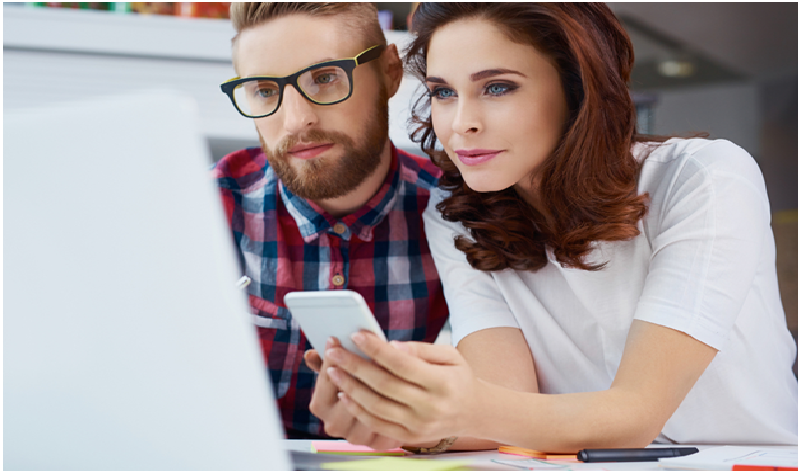 Did you know mobile applications have always been an inseparable part of software application development? Every business wants to be connected with this ever-changing digital world and stay ahead of the competition by developing unique and enthralling applications. Various types of applications are available for different purposes, and their success completely depends on user reviews.
There is an immense need for every application to run flawlessly on millions of different devices and operating systems. To ensure this happens, mobile testing must be planned and executed with absolute thoroughness and accuracy. Below a shadow of any doubt, smartphones and mobile applications have become imperative for everyday use. The use of mobile applications has grown for individuals and corporate businesses. For many brands, it is a necessity to have a mobile application that shows how efficient the business is and what it can offer to its customers.
Well, mobile testing is a process of running various tests against applications to ensure that the functionality and usability meet the requirements and specifications of people. Mobile testing includes general types of testing (functional, performance, usability, and security) as well as mobile-specific ones (interruption, location, and certification). Mobile app testing is an intricate process but, you cannot hope for a successful mobile app release without it.
Given below are the things to consider while developing a mobile testing strategy.
Choose your testing method wisely. Mobile applications can either be tested on real devices or emulators. Also, there are various device clouds that let you use hundreds and millions of devices remotely.
Ensure your test coverage is sufficient
You might be an old candidate for mobile app testing but, there is always room for improvement. Having a correct plan and going for persistent testing are just some of the tips you can use to make your testing effective and efficient.
Mobile App deserve special attention too. So never, never forget to give them a proper test. Just keep one thing in mind. Manual and automated testing are not rivals but two colleagues working simultaneously to make your application the best of the best.
What makes a five-star mobile application?
The cost to fix an error of a mobile application can be devastating. Bugs and lags tend to trigger a storm of negative feedback that leads to low ratings and bad reviews on the Play Store and App Store. Have you seen one-star-rated applications attracting new users? If that does not attract you, how would it attract other users? But if you take mobile testing seriously, you have every chance to rank high on these stores. Let's look at a few ways how to get your application on five-star ratings and what benefits of mobile application testing will lead your application to the top.
Intuitiveness
Always ask people what makes them love and use your favorite application. You'll end up hearing they are simple and easy to use. Since mobile applications do not come with a user manual, an excellent mobile application is all about the impeccable experience. Users tend to value intuitiveness and that is something so hard to achieve when designing a mobile application. Many developers overdesign. Users do not find intricate applications appealing and delete them. So, user experience matters the most. Ensure to test the user experience of your application throughout every stage of development is essential. And it is better to ask your target audience to examine an application for you.
Easy feedback
A mobile application that works smoothly and seamlessly has been tested thoroughly. But even the mightiest of QA checks cannot cover every type of test scenario. Sometimes users face a lot of issues and you have to provide them a way to communicate their issues with you directly instead of writing them on your page. It also helps in building trust between your business and potential customers.
Performance
The first impression of a mobile application is critical. If the performance of a mobile application fails to meet user expectations, it is highly unlikely that people would give it a second chance. Performance is the cornerstone of an application's quality and, you have to put a lot of exertion into testing it before the application goes live.
A mobile application cannot win by having an awesome idea only. There is an immense need for proper implementation to hit the top of the list on the AppStore. Mobile applications end up having five starts if it is constructed properly.
Given below are the advantages of mobile app testing.
Negative reviews on Google Store and App Store are mostly complaints about crashes, lousy performance, and battery draining. All of these issues can be avoided if an application is tested properly.
Better UI/UX
Mobile testing allows the app development companies and app developers to put themselves in users' shoes and have access to the overall application experience. They explore the logic behind an application and double-check if it is intuitive and convenient to follow. However, it is essential to keep running user interface and user experience tests throughout the entire app development cycle.
Proper functioning
The objective of mobile app testing is to ensure whether or not the application is working without any glitch. They check if an application is working properly under various performance requirements, load conditions, changing networks, and more. Different teams opt for different methods. Some use real devices, some user testing, and some emulators. However, it is recommended to use simulators in the initial stages of development because they are handy. But to ensure your application works in a streamlined manner, you need to consider real devices before launch. However, the amalgamation of these two launches and complementing them with the cloud device is an optimum solution.
Loyal users
In the end, it is all about the user experience. People who enjoy using an application will keep using and recommending it to others. It further helps businesses build a strong reputation and reach a wider audience. But you fail to achieve a higher level of quality if you fail to make your users contented.
To set yourself apart in the competition in the market that is overflowing with applications, you should design a mobile application that is user-friendly, scalable, and of premium quality.