IOS 12: Ultimate Features That You Need to Know for App Development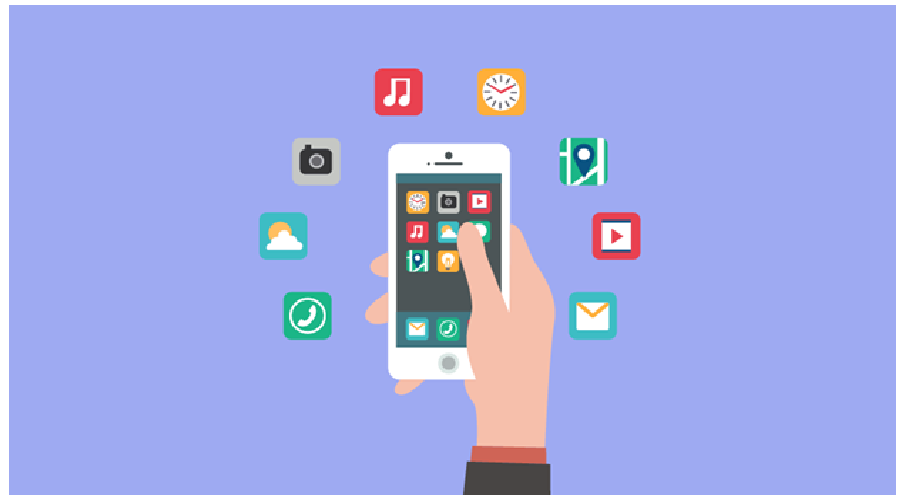 The world changed for the greater good when the first iPhone was launched back in 2007 and the rest, as they say, is history.
Over the past decade, we have seen Apple taking over the world with its state-of-the-art iOS and its ability to improvise every year with groundbreaking features.
Although we agree that Apple has disappointed its users at some points but the drive to do better is still there, iOS 11 was not any different from its predecessors and was far from expectations, not meeting the standard.
iOS 12, on the other hand, left a worthwhile impression and updates continued till the end of 2021 – over three years in the making after its initial release. iOS 12 had a cultural impact as well.
The introduction of Screen Time changed the way we look at our phone usage. Likewise, performance and stability improved remarkably.
If we look at the numbers and see how iOS 12 performed during its tenure, the results are affirmative. There are more than 900 million active iPhones around the world and most devices are updated to iOS 12 and beyond in a lot of cases.
Keep reading as we take you along on this article – discover features on iOS 12 – that you must know for app development.
Although Android app development has boomed over the past years and many want to know how to develop an Android app, iOS has its own market.
So, without further delay, let's get started.
Siri
Firstly, let's start with Apple's AI mascot and see how it is adapting to the world these days.
Siri is smarter now and has an IoT kind of framework. Through this, everything is synced (Apple Watch, iPad, Mac, etc.) – we are now advancing to an ecosystem where Siri shortcuts can be incorporated everywhere.
Interactions are now easier and it is much more convenient. The shortcut function allows users to access Siri on a different app altogether.
Plus, Siri commands work better now – directly access the gallery or the music app.
You can customize Siri according to your desired requirements by going through Settings and clicking on Siri & Search.
Notifications
Push notifications can get annoying and in terms of user experience – it was a complete disaster in most cases.
Apple looked over consumer demands and changed how they look over notifications.
Now, there is better accessibility. Users can directly filter out notifications from the lock screen without directly going to settings.
There is even an option to turn notifications off for good. And if that does not sound good, users can enable Deliver Quietly, where users can access and manage notifications from a small icon, but it won't be apparent on the lock screen.
Also, during previous updates, the experience wasn't immersive in terms of clicking the notification or swiping through to get a sneak peek.
With iOS 12 – images get generated automatically if it's a link or any kind of product description – users get a better idea of the content.
Screen Time
A revolutionary feature that arguably defined iOS 12 during its run and set a pathway for upcoming updates.
Apple users can simply go to Settings and activate Screen Time to monitor their usage pattern every day and eventually generate a report that provides specific details.
Parents can set standards for their children by limiting certain apps (once the timer passes) and setting a downtime where apps get locked automatically after midnight, for instance.
Digital detox became a thing after Apple launched Screen Time. People are now more conscious of their usage patterns and the amount of time they spend on their devices each day. For app developers, we recommend them to acknowledge Screen Time and notice how the tool keeps track of individual apps and how detailed the reports are.
Users can fully utilize the potential of the Apple ecosystem here by turning on Share Across Devices. Over time, get usage reports from every device.
Photos
The design and the consumer experience have always stood out with Photos and Apple knows so. Photos is an app that thrives on personalization.
A place where people could view their memories and reminisce over old times. On the Memories tab, users can view collages according to the season or time.
The algorithm is adaptable and knows how to figure things so. Consumers don't have to manually filter out their vacation pictures.
With the iOS 12 exclusive For You tab, users get AI-generated collage suggestions. If the app recognizes a series of pictures with the same people, it generates a collection automatically.
More accessibility means an advanced Search option where users can look for more than just a friend. Finding relevant pictures from a beach or a party is easier than ever before.
Group Calls with FaceTime
FaceTime defines how people communicate these days and creates a more interactive experience where consumers can connect in a better way with their loved ones.
Even in professional settings, users can utilize the potential of Group Calls now. Arrange a meeting with more than 32 participants seamlessly.
iOS 12.1 assures customers that their experience will not be threatened by any external flaws such as data breaches. Every call is end-to-end encrypted and it can get fun too.
Talking to so many people at once is possible with iOS 12 and developers should definitely take a note of the algorithm behind this.
Animoji and Memoji
Play around with pixels and see how you would interact with people in a virtual way. Apple introduced Animojis a while back and with iOS 12 – you can do personal customization and generate your own Memoji
There is a dedicated Animoji and Memoji button on the Apple keyboard. Text people with a highly personalized emoji and see their reactions.
If we go into details, the Memoji includes things like a head, eyes, eyebrows, nose, lips, ears, and facial hair.
Also, Apple included details like freckles, skin color, and different hairstyles. 3D Avatars are an integral part of the future. Apple is ahead of the game.
Privacy Insured
In this digital era, having the right to safeguard and maintain your data is crucial while navigating online.
An intact security system assures trust in customers and a long-term, lasting impact. Apple has always had the edge over Android in terms of security.
And with iOS 12, we can see that Safari guarantees everyone scrolling by that their data will not be in jeopardy at the hands of advertisers and data mining companies without consent.
Unless the user wants to see filtered content with ads popping up, Safari does not permit companies to run campaigns – individual customers.
Furthermore, get better passwords. If you cannot come up with a secure enough idea, with the help of Apple, you can now automatically get complex passwords as generated by the system.
Final Thoughts
Overall, if we look at how Apple has progressed in the past decade and how each update has performed – iOS 12 is definitely a worthwhile mention and deserves appropriate acclaim. The app development has transformed at the same pace.
Accessing notifications, taking care of phone usage through Screen Time, getting better features with shortcuts and better accessibility, iOS 12 won from a holistic point of view.
iOS app developers utilize these features to improve their app experience.
The apps are privacy-enabled and AI integration with Memoji and Animoj is present – users can create their own animated characters and share moments with their loved ones on iMessages.
So, if you are just getting started, having these iOS features in mind will be a great help.
We recommend you reflect and what kind of feature would fit best with you or your customers. This way, you will not only win their trust but land in their preferable apps.