Optimize Your Website for SEO Like A Pro – The Complete Guide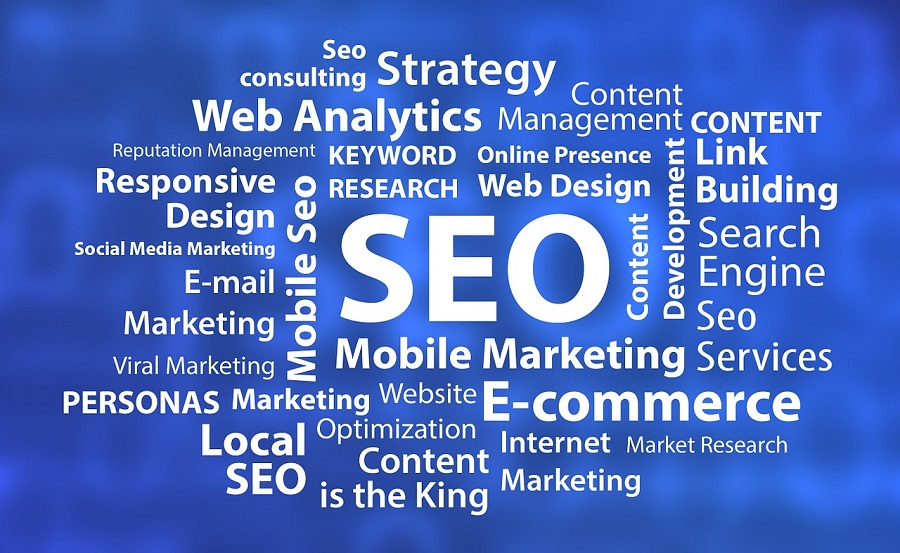 Every year, more people look for ways to make their websites stand out in search engines. Many will optimize their site for SEO without being aware of the techniques they should follow, or if they are aware of them, they don't know how to implement them correctly. In this article, I will give tips on how to use SEO and discover the difference between natural and black hat SEO practices.
What is SEO?
SEO, or search engine optimization, is optimizing a website for Google search to get more significant web traffic and improve the site's visibility.
Regarding SEO, there are two main strategies: on-page SEO and off-page SEO. On-page SEO involves optimizing your website's design and content to be more attractive to Google's algorithm. This can be done by using keyword-rich titles and descriptions, increasing your website's loading speed, and making sure your website is mobile-friendly. Off-page SEO entails earning links from other high-quality websites to improve your own site's ranking. It has done through things like guest blogging, social media outreach, and creating infographics.
Both on-page and off-page SEO are necessary for achieving better search engine visibility. However, it is essential to note that SEO is an ongoing process – it is not something you can do once and then forget about. To maintain good search engine rankings, you must continuously optimize your website by yourself or there are many professional SEO services available you can take help from them and get better results.
Search Engine Optimization
SEO is the process of enhancing the ranking of a website on search engines. The higher the ranking, the more likely someone will find the website.
Several factors go into SEO, including keywords, tags, and backlinks. A website's content must be well-written and relevant to the keywords being used. In addition, all of the website's pages must link together, and a sitemap should be available.
Backlinks are links from other sites that point to your website. The most backlinks you have, the higher your ranking will be. However, it's not just about quantity – the quality of the backlinks is also important. A link from a high-quality website will carry more weight than a low-quality one.
SEO can be a complex topic, but plenty of resources are available to help you get started. Once you've optimized your website, you'll see an improvement in your traffic and ranking.
Elements of SEO
Assuming you have a website or blog, SEO (Search Engine Optimization) is the method of making it easier for people to get your content through search engines like Google, Yahoo! and Bing. SEO aims to improve your ranking in the SERPs for certain queries or keywords that people enter into the search bar.
To do this, SEO involves optimizing your website's design and content to be more relevant and visible to search engines. This can be done through on-page optimization (what you do on your website) and off-page optimization (what you do elsewhere on the web to promote your website).
Some common elements of SEO include using relevant keywords in your titles and metatags, having a sitemap, optimizing your images and creating fresh content. Let's take a brief discussion of each of these elements:
Relevant Keywords: For your website to be found by the search engines, you need to use relevant keywords throughout your site—titles, metatags, image file names, etc. An excellent way to come up with relevant keywords is to think about what terms or phrases people would enter into the search bar when looking for something similar to what you have on your site. For example, if you have a blog post about healthy recipes, some relevant keywords could be "healthy recipes," "healthy cooking," "healthy eating," etc. Once you have a list of relevant keywords, you can start using them in your website's content.
Sitemap: A sitemap is a file that tells the search engine crawlers (the software that reads and indexes websites) what pages are on your site and how they're related. Creating a sitemap makes it easier for the crawlers to find and index your site's pages, which can help improve your ranking in the SERPs. You can create a sitemap using a tool like XML-Sitemaps.com or ask your web developer to help you create one.
Optimized Images: Whenever you add images to your website, include relevant keywords in the file names and fill out the "alt text" field with a brief description of each image. It will help the search engines index your images and improve your chances of appearing in the SERPs when people search those keywords.
Fresh Content: One of the greatest things you can do to refine your SEO is regularly adding fresh, original content to your website. It could be in the form of blog posts, articles, new product pages, etc. Search engines love fresh content, and they will reward you with higher rankings in the SERPs if they see you regularly publishing further and relevant information.
Creating a Website Structure
The structure of your website is important for both users and search engines. A well-organized website is easy to navigate, which helps users find the relevant information they need quickly and efficiently. Search engines also place high importance on website structure, as it can help them understand the relationships between different pages on your site.
There are a few key elements to remember when creating a website structure:
1. Use a Hierarchical Structure
Organize your website into sections and subsections, with the most important information at the top level. This hierarchy will reflect in the URL structure of your site, so make sure to use descriptive and keyword-rich URLs.
2. Utilize Silos
Siloing is the practice of grouping together similar content on your website. It helps search engines understand what each page is about and can make it easier for users to find relevant information.
3. Optimize Your Navigation Menu
Your navigation menu is one of the essential elements of your website structure, allowing users to find their way around your site easily. Make sure to include links to all of the most important pages on your site and logically organize them. In addition, use descriptive anchor text for your links so that users.
Keyword Research
Keyword research is essential for optimizing your website for SEO. By researching and choosing the right keywords, you can ensure that your website appears higher in search engine results pages (SERPs), helping you attract more visitors.
To carry out keyword research, you can use various tools, including Google AdWords Keyword Planner and SEMrush. Once you've identified a selection of relevant keywords, you need to integrate them into your website content in a natural and effective way.
When used correctly, keyword research can be an extremely valuable tool for any website looking to improve its SEO. With a little time and hard work, you can ensure that your site is well-positioned to attract new visitors and reach your target audience.
On-Page Optimization
Optimizing your website for on-page SEO is one of the most crucial elements you can do to improve your ranking in search engines. Several factors contribute to on-page optimization, and we've got the complete guide to help you get it right.
Title Tags
The title tag is one of the most critical elements on your page and should be optimized to include your target keywords. Keep your titles under 60 characters, and ensure they're relevant to the content on the page.
Meta Descriptions
The meta description is another important element on your page and gives searchers a brief overview of what your page is about. Keep your meta descriptions under 160 characters, and ensure they're relevant to the content on the page.
Headings and Subheadings
Headings and subheadings help break up your content and make it easier to read. They also allow you to include additional target keywords on your page. Use H1 tags for your main headings, H2 tags for your subheadings, and so on.
Body Content
The body content is where you have a chance to optimize your page for SEO. Include target keywords throughout your content, but don't overdo it – a few strategically placed keywords will do the trick. In addition to including keywords, make sure your content is well-written and informative. If
Off-Page Optimization – Link Building
Link building is one of the essential aspects of off-page optimization. Link popularity is a major factor in determining how well your website will rank in search engine results pages (SERPs). The more links you have denoting your website, the higher your link's popularity.
There are many ways to build links to your website. Some popular methods include blog commenting, forum posting, article marketing, and social bookmarking.
When link building, it's important to focus on quality over quantity. It's better to have a few high-quality links than some low-quality ones. Low-quality links can hurt your website's ranking.
Plenty of resources are available online if you're unsure how to build links or where to start. A quick search for "link building" will reveal many articles, tutorials, and forums that can help you get started.
Ranking Factors
The quality of your content
The strength of your backlink profile
The speed of your website
The mobile-friendliness of your website
Your website's security
The structure of your website
The usability of your website
Your local SEO efforts
Social Media Marketing, Influencer Marketing, and Press Releases
When optimizing your website for SEO, there are many factors to consider, but three of the most important are social media marketing, influencer marketing, and press releases.
Social media marketing can be a great way to improve your website's SEO. Sharing your content on social media platforms can help to increase its visibility and reach. In addition, participating in social media discussions and forums can also help to build links back to your website.
Influencer marketing is another effective way to improve your website's SEO. Working with popular bloggers and other influential people in your industry can help to get your content seen by more people. In turn, this can lead to more links and traffic coming back to your site.
Finally, press releases can also be a helpful tool for improving your website's SEO. By getting your news out through press release distribution services, you can ensure that search engines and potential customers see it.