SEO vs. PPC: Settling the Debate as the Best Choice to Rank Higher in SERPs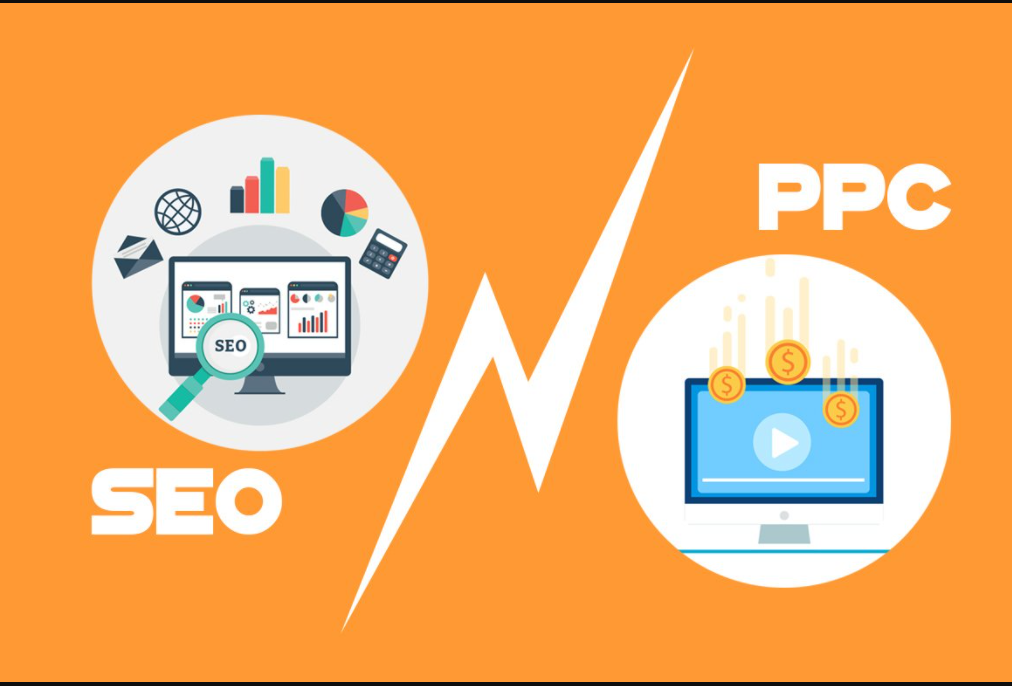 The cyclical PPC vs SEO debate seems to get more tangled with different emerging trends each year. Both these methods generate leads for your business. Investing in one doesn't necessarily mean ignoring the other. Therefore, marketing leads of global brands constantly seek the synergy between their PPC and SEO strategies to deliver them the best returns.
Every business owner would love to attain and hold the #1 rank on the SERP. However, fellow rival sites won't make it easy for you. It is the pinnacle of brand visibility and an irreplaceable source of web traffic to your website. Let's look closer at the intricates of both SEO & PPC here and focus on what matters the most for your business.
What is the difference between PPC and SEO?
SEO is a gradual technical process to improve the credibility of your website to search engines. It makes your site rank higher and gets organic traffic by appearing earliest in search engine result pages. PPC is a method of running search engine ads using a certain amount of money. It is a way of paying for leads without the reliance on SE algorithms. Digital marketing companies melbourne often have dedicated specialists for both these promotion practices.
Benefits of Using Search Engine Optimization
SEO is a continuous process and its benefits are less quantifiable. However, it has been the go-to choose for marketers for a sustainable approach to promoting websites. Here are the pros of a good SEO to your business website: –
It provides long-term returns to your business and brand.
For big websites, it can be highly scalable to deliver compounded results.
Search engines work 24*7, your SEO doesn't need dayparting.
It is highly lucrative when done correctly.
Benefits of Using Pay-Per-Click
PPC is the modern way of handling advertisements. You can get the exact insights into how your money is spent on boosting the presence of your business. Here are the immediate advantages of competing for a PPC campaign to your business website: –
For highly data-driven brands, PPC campaigns provide clearer ROI.
Your site can get specific targeted audiences with on-the-mark leads.
The results with PPC are swift and fairly straightforward.
Time-sensitive campaigns have no better method of succeeding other than PPC.
Google Ranking Factors
There is no guaranteed formula for you to improve the site rankings on Google. With new algorithm updates, experts must upgrade their optimization approach too. Here are the ten most recognizable factors that count for a website appearing in high ranks of the SERP: –
Site and Page speed
Mobile-Friendly Usability (for mobile-first indexing)
Internal Links
Targeted Keywords
Meta Description
Header and Title Tags
Alt-texts (for Image search optimization)
URL structure
Backlinks
Information Quality
Keep one thing in mind that improving on all these takes time. SEO melbourne aims at a steady increase on that ladder towards the first of SERPs. For the time being, PPC will improve your web traffic but it doesn't directly affect your site rankings.
It all Comes to Selection Between Investing on a Quick Fix and Long-Term Plans
Both SEO and PPC marketing tends to fit different scenarios. For example, an eCommerce SEO could be done all year round. Your digital marketing agency could choose the festive periods to focus on PCC campaigns. However, for a higher ranking on SERP naturally, SEO is your method of choice.
Conclusion
Which One of These Has the Better ROI?
At the end of the day, better ROI is important for successful marketing campaigns. The click-through rate is higher for SEO with a comparatively lower cost per acquisition (CPA). on the other hand, PPC provides immediate results and for the pro-tem funnels concentrated traffic to your website. Both these go hand-in-hand in a planned marketing strategy. A seasoned campaigner incorporates both SEO and PPC wisely for a smashing IT support marketing outcome.