The Future of Digital Marketing and its Impact on Businesses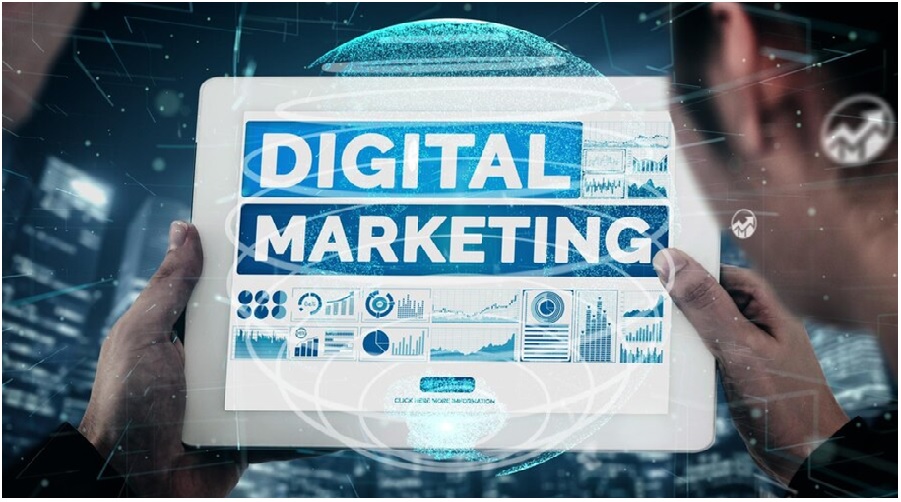 Introduction
The way businesses run and sell their goods and services in the digital age has undergone a complete upheaval. For businesses to reach potential clients, forge connections, and broaden their reach, digital marketing has become a crucial tool. The rise of digital technology and its ongoing evolution will have a significant impact on how businesses operate and sell their goods and services in the future. Businesses have a wide range of chances to interact with customers, boost their awareness, and penetrate new markets thanks to the always changing digital world. The prospective effects of digital marketing's future on enterprises will be examined in this article.
The Benefits of Digital Marketing:
————————————–
Digital marketing has completely transformed how companies find new clients and advertise their goods and services. Businesses can engage with their target audience in a quick and affordable way thanks to this chance. A broader audience may be reached, brand recognition can be increased, and sales can be raised through digital marketing. Digital marketing also gives companies the ability to monitor the effectiveness of their efforts and make changes to enhance their success. Businesses can approach customers through many channels and provide them with more individualised experiences if they have the correct digital marketing plan in place. In turn, this encourages firms to increase sales by giving them information into customer preferences.
The Challenges of Digital Marketing:
————————————–
The world of digital marketing is always changing, therefore success calls both commitment and careful planning. Keeping up with the rapidly evolving trends and technologies is one of the toughest problems. As keeping up with the most recent trends necessitates a thorough understanding of the digital marketing landscape, this can be challenging and time-consuming. Another issue is identifying the correct audience and producing material that appeals to them because this calls for extensive investigation and analysis. Last but not least, creating a unified digital marketing plan and successfully implementing it is a difficult task that calls for substantial knowledge and experience. Despite these difficulties, when done properly, digital marketing can be a potent tool for companies of all sizes.
Key Digital Marketing Strategies:
————————————–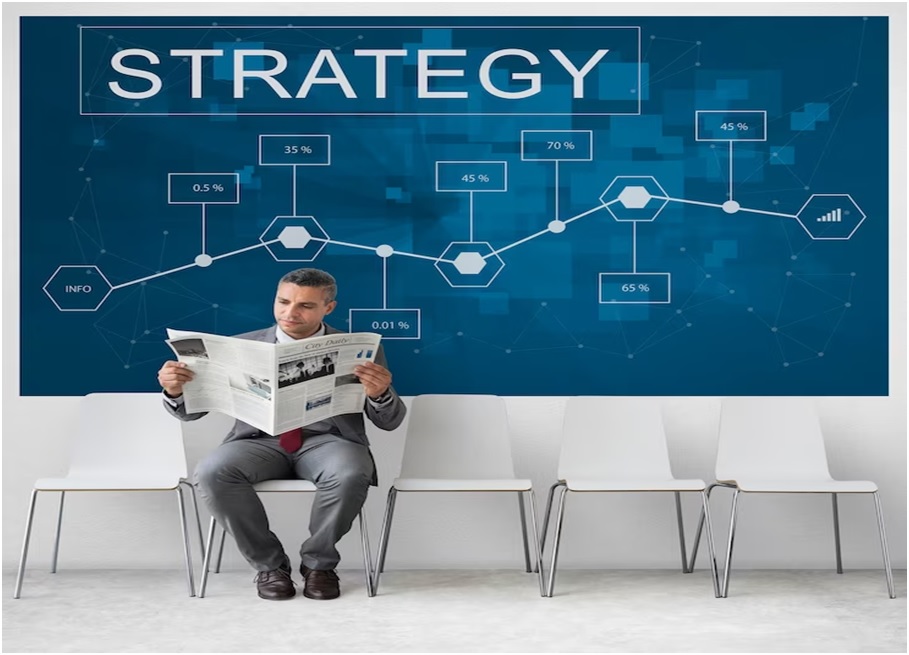 Online product or service promotion is done through a variety of ways called "digital marketing." Content marketing, SEO, social media marketing, email marketing, and influencer marketing are essential components of digital marketing. Publishing blog entries, podcasts, videos, and other types of material for the purpose of promoting goods or services is known as content marketing. Increasing organic search engine ranks using SEO entails optimising website content and structure. Utilising Facebook, Instagram, and Twitter among other social media platforms is known as social media marketing. To reach customers and develop relationships, email marketers use email newsletters. In order to promote goods or services, influencer marketing entails collaborating with influencers. Businesses may create leads, foster relationships, and boost conversions with the proper digital marketing mix.
The Impact of Social Media:
————————————–
Social media, especially in the last 20 years, has had a significant impact on contemporary society. Communication and information sharing have undergone a revolution as a result, enabling previously unthinkable global connections between individuals and corporations. Additionally, it has given companies new ways to connect with a larger audience, share their goods and services with like-minded people, and build enduring relationships with their clients. Users of social media can occasionally become targets of online fraud and privacy violations, therefore it has its negatives as well. But it still functions as a potent and significant tool for networking, marketing, and communication.
The Role of Artificial Intelligence:
————————————–
The way we work and live is changing as a result of artificial intelligence (AI). Healthcare, retail, banking, and other sectors are just a few that use AI. We can make smarter decisions and use resources more effectively because of AI algorithms' ability to digest enormous amounts of data fast and accurately. Artificial intelligence (AI) can automate boring and repetitive jobs so that people may concentrate on the more original and important components of their profession. AI can also be utilised to handle difficult issues like risk management or customer behaviour prediction. AI is a crucial tool for organisations and individuals to stay competitive as it becomes more and more significant in our digital world.
The Influence of Mobile Technology:
————————————–
We now live in a world where mobile technology is quite prevalent. Communication is now more straightforward, efficient, and practical. Regardless of their location, people can maintain contact with friends and family. By enabling employees to access vital information and resources while on the go, it has also completely changed how firms operate. Streaming services, applications, and games are just a few of the numerous entertainment choices brought on by mobile technology. A better quality of life is now possible thanks to all these developments. Mobile technology has a significant impact that cannot be denied and will only increase in the future.
The Importance of Data Analytics:
————————————–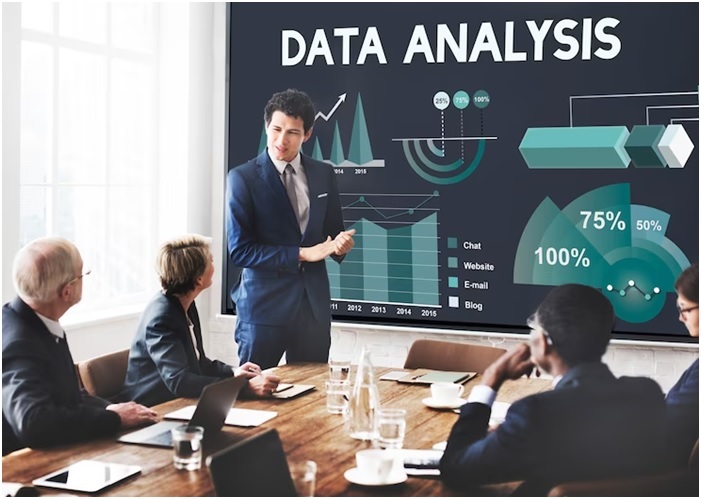 Because it enables businesses and organisations to make wise decisions, data analytics is crucial. They are able to analyse huge data sets, spot patterns and trends, and come to intelligent judgements thanks to it. Additionally, data analytics aids companies in comprehending consumer behaviour, spotting expansion prospects, and optimising processes. Businesses can increase their competitive advantage by using data analytics to produce predictions that are more accurate, better manage resources, and make better projections. Businesses that use data analytics can become more productive and offer their customers better services, goods, and experiences. Data analytics can also help organisations use their resources more effectively and cut expenses while also increasing profits.
The Future of Digital Marketing:
————————————–
The future of advertising and marketing is digital marketing. It gives businesses the chance to communicate with customers in a direct, individualised way that has never been possible before. Digital marketing has a seemingly limitless range of applications, from using incrementors social media, paid search, and SEO to build relationships with customers to using AI-driven personalization technologies to send the appropriate message at the right time. Businesses can measure their campaigns more precisely and comprehend their clients better thanks to the considerably more reliable data and analytics provided by digital marketing. Digital marketing will become even more effective as technology develops, giving businesses new opportunities to connect with and engage with their target customers.
Conclusion
Digital marketing has a bright future ahead of it, giving companies the chance to connect with a worldwide audience and have meaningful interactions with their clients. Digital marketing will continue to be a crucial tool for firms to stay successful and competitive as technology and consumer behaviour both advance. Additionally, businesses will be able to learn important information about their clientele thanks to the availability of analytics, enabling them to create more efficient and specialised marketing campaigns. Businesses need to integrate digital marketing as a key component of their overall strategy if they want to continue to be successful in the future. Businesses may use digital marketing to maximise their return on investment and unleash untapped potential with the appropriate tools and techniques.