The Top Benefits of Embedding Google Reviews on Website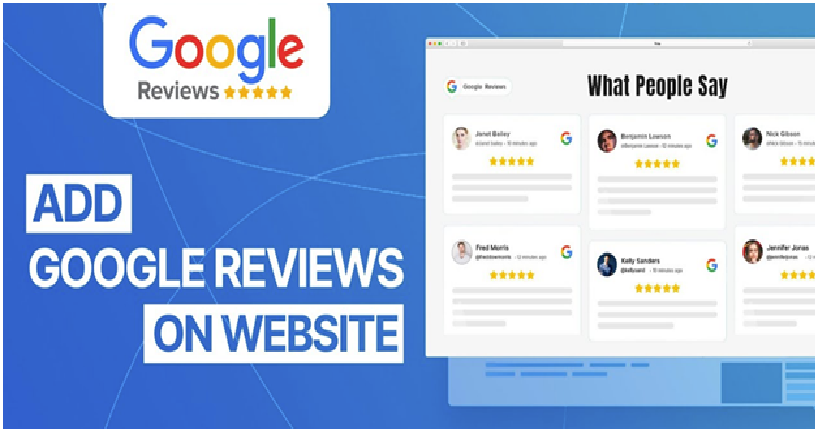 Brands often need validation from their existing customers to target their potential customers for increasing their sales and conversions.
Google reviews have become the new validation tool for potential customers to leverage when they look for new brands and products.
According to surveys conducted by researchers, more than 70% of potential customers go through content created by existing customers before purchasing a product.
Potential customers highly leverage Google reviews during their decision-making process and hence it plays a vital role in upscaling your business. If you are a brand and have customers raving about your brand and its products, then using such content in your marketing efforts should be on your priority list!
If you are wondering how to make use of Google reviews, you can do so by displaying them on your website. Embedding Google reviews on the website is a strategy that works amazingly well to increase your brand awareness, build social proof, and offer various other benefits that you would find out as you continue reading.
In this blog, we shall be shedding some light on the incredible benefits of embedding Google reviews on websites.
We are quite certain that by the time this post ends, you will be convinced enough to use this strategy in your business as well.
Let's delve into the blog right away!
Build Social Proof Of Your Brand
When you embed Google reviews on your website, you present proof that your customers are liking your brand, its products or services, and the overall experience with the brand. Always remember that your customers are way smarter than you think and always do their research before finalizing a brand.
Moreover, Google reviews are all verified reviews by authentic people. Furthermore, embedding them on your website would urge your customers to trust your brand since they witness real-time proof of what your brand stands for from real customers.
Boost The Engagement Of Your Website Visitors
Website engagement determines how interested your potential customers are in your brand and how likely they are to purchase your products or services. However, to increase your visitor's engagement level, you need to display content that is captivating and engaging enough.
Since your customers would be interested in reading what other customers are talking about your brand, there is a high chance that they may be compelled to explore your website more and go through your Google reviews.
This would ultimately lead to an increase in their dwell time and an increase in their engagement levels.
More Brand Awareness
The main aim behind marketing your brand and products is to garner more attention from potential customers and for widening your brand reach and awareness.
When you receive more reviews from your customers, there is a high chance that you increase your reach since your customers would speak about your brand with their friends and acquaintances.
The more people learn about your brand, the more exposure your brand would receive.
Boost In SEO
In the current digital world, brands and marketers are constantly looking for means and ways to increase their ranking on the SERP (Search Engine Ranking Pages).
Leveraging Google reviews is a great way to increase your SEO since Google always favors and ranks business websites that have more positive reviews, more traffic, and more dwell time from the customers.
When you embed Google reviews on your website, you stand a brighter chance to rank higher on the search engines.
Build Brand Reliability
Customers create Google reviews when they use your products and get a proper experience with your brand. When you embed them on your website, you display content that is reliable enough to bank upon by your potential customers.
Moreover, since reviews are shared by real-time customers, it helps in building a reputation and makes your brand more credible.
Escalated Sales & Conversions
More conversions and revenues are generated when the aforementioned is attained. When your website gets enough engagement, interest and when you attain brand recognition and awareness, you motivate your potential customers to go ahead and try out your products.
Ultimately, it is all about meeting your sales targets, and embedding Google reviews would help you achieve the needful effectively and effortlessly.
Key Takeaways
And it's a wrap! This brings us to the conclusion section of the blog and we are sure that you must be completely set to try out this amazing strategy for the growth of your business.
All you have to do is look for the perfect Google review aggregation tool and you will be good to go!
Embedding Google reviews on your website is a sure-shot way to attain the aforementioned benefits and even more if leveraged correctly.
Since you are now aware of the major benefits of utilizing Google reviews on your website, get going, and enjoy these incredible benefits into your business right away.