Top 8 Steps To Hiring The Best Web Programmer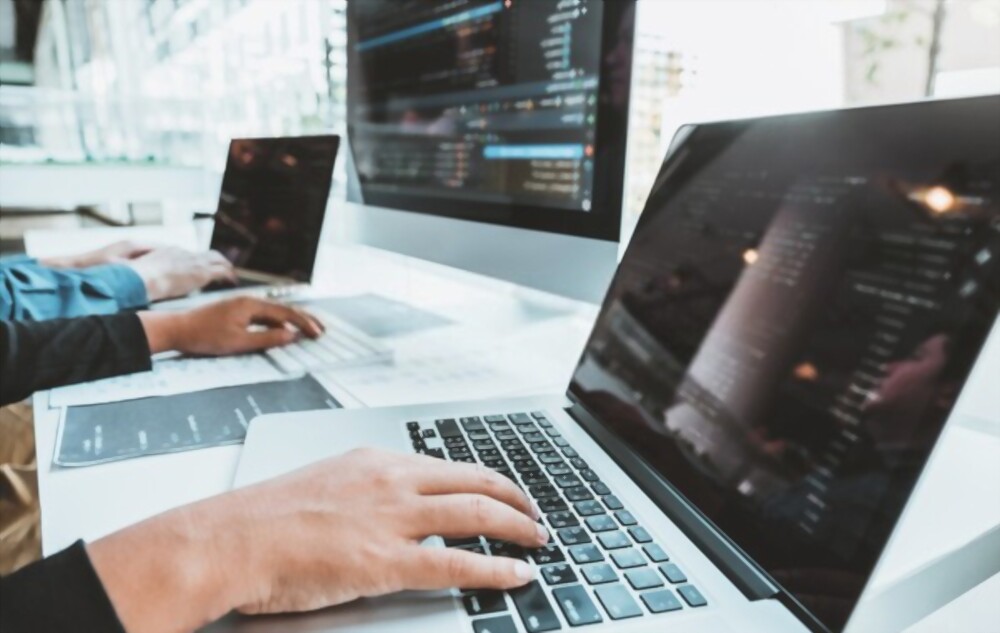 Before going through the eight steps in hiring web developers, let us go through a few points about why we should go upon hiring the best web programmer from India.
Step 1: Considering the Project requirements
The first step involved in hiring best web programmer is to catch up on our requirements and needs first. Draft all your ideas into a document without fishing for a web developer. Look into what type of projects you want your web developer for, whether a :
Simple Web Projects in which the developer has to do very minute things like building a simple website or adding on features to the existing website. It may include creating a contact form, adding a new template design, or adding a subscription button.
Medium Web Projects include projects like the development of static or dynamic websites, online stores, and other types of services that need third-party interruptions like CMS, CRM, chatbots, APIs, and others of this sort.
Large-sized Web Projects refer to projects like video sharing social media apps or networks that require not only experienced technologies but also the collaboration with cloud hosting servers that can store all the data of the users.
Other Projects according to the project demand and scope.
Step 2: Looking into the developer skills
We know there are three different types of web developers, we must decide on which kind of developer meets our requirements. They are:
Front-end developer: A front-end developer works on the front of the site, that is visible to us all.
Back-end developer: First, there is a front-end developer who works on the visible part of the website, then there is a back-end developer who works on the invisible part of the website. We don't really get to see how the website works, because that is done by the back-end developer. In case you need to increase your website's speed and include third-party services to the site or solve any kind of technical issues, a back-end developer is a perfect fit.
Full Stack Developer: A full-stack developer is one who can work in both front-end as well as back- end development. A full-stack developer is now in great demand among start-ups as it is cheaper to work with them than hire front-end and back-end developers separately.
Now, it's time to start hunting for web developers. You may hire freelancers as well as web development teams. You may visit a few websites like Upwork, freelancer.com, or Guru to hire freelancers and you may approach websites like Clutch, SoftwareWorld, or go through various tech blogs to hire effective web development teams.
Step 3: Considering the developer's experience
Experience can be a game-changer. Needless to say, an experienced web developer will generate more revenues for the company as compared to less experienced or inexperienced web developers. So it's better to hire experienced people who have faced the same issues for years to provide efficiency in the required work.
The less experienced may commit themselves to cheaper rates, but hiring an experienced one with high pay rates will be all worth it in the end.
But then as it is said everyone has to start from somewhere. There are few fresh people in this field, enthusiastic and passionate about their work, maybe they will commit mistakes, but somewhere they will also learn from their mistakes and will become an asset to the company in future. Skills are an important factor, there is no doubt in that, but sometimes hard work and willingness to work efficiently overpowers it.
Step 4: Interviewing
Once you have selected a few web developers of your choice according to their capabilities and your requirements, the next step is to interview them and provide them with a sample task. This is to make sure that they have relevant proficiency skills and whether they are perfectly fit for the company or not.
In order to evaluate their technical skills in the field of coding, programming, and web development, there are a few tools like Skype Interview and Codepen that are highly recommended. These tools help in providing an in-browser code editor that assists in running and checking the effectiveness of the code in real life. Also, providing tasks helps in gathering information regarding their soft skills as well as work ethics.
Step 5: Communication skills
Technical skills are extremely important in the process of hiring a web programmer but as important as it is communication skills as well as the soft skills in this field. These skills are of immense use in every field, not only this field but all the other fields.
The way of talking and communicating with others and how well can one express themselves regarding a specific subject, their views and objectives on that are of great significance. Fast vivid replies to emails and messages, quick responses to orders and commands leave a positive impact on the hiring committee.
Teamwork, approachability, and helpfulness are necessary elements. Giving valuable feedback about technical stuff and providing solutions, suggesting improvements in an ongoing project shows optimism and confidence.
Step 6: Knowledge about Client demand
Sites like Upwork and Clutch are a great way to know about the recent happenings from the client's side as well as the developer's side. It helps us to know about past client experiences, their ratings as well as reviews.
We get to hear genuine feedback and comments about different web developers. This helps you choose the right web developer of your choice according to your needs and requirements, as we can see them through the eyes of others.
Step 7: Focussing on the Working Model
According to the scope and operation of your business, finalize a working model on that basis. You may choose among the following:
Project-based model: These are very famous among established models as well as start-ups. Here all the responsibilities are on the web development teams like project management and solutions to technological issues.
Dedicated Team Business Model: This is the best option when one needs to save time and also costs of hiring in-house specialists to execute complex functions on their websites like AL Chatbot development or cloud storage integration.
Extended Team or Out staff: It is useful in developing big projects on low fixed budgets. Here in this type of business model, everything including the responsibilities, validation, and control is done by the customers.
Step 8: Finalizing the payment procedures
Now, finally, it is time to decide the pay rates of the hired web developer or the web development team. Usually, the pay packages are decided based on the skills, expertise, experience and needless to say the one having better knowledge about all this must be paid accordingly.
The pay rates can be fixed or can vary according to the hours worked, depending on the scope of the project and the technology required here, but it is highly recommended to not compromise quality for a low price because quality web developers will ultimately generate better revenues to the company and also bring fame to the company.