Top Effective Email Marketing Strategies You Must Know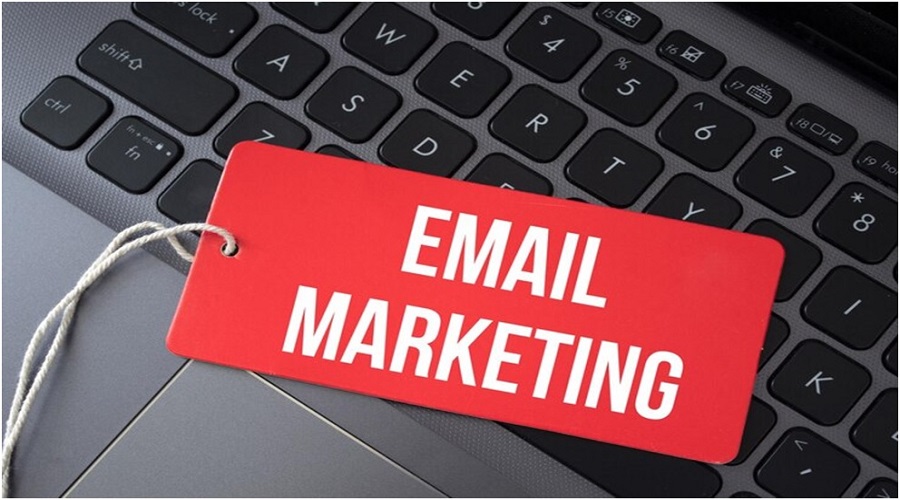 Introduction
Email marketing is a successful approach to connect with potential clients as emails continue to be one of the most preferred ways of communication. Reaching your target audience using email marketing allows you to do so in their inbox, where they already spend time. Email campaigns have an advantage over conventional direct mail since they can be customized and personalized. Campaigns may be managed to make sure emails reach the appropriate people at the right time and messages can be customized to the individual tastes of customers.
Any profitable firm must have an email marketing strategy. You may use it to build relationships with your consumer base in addition to using it effectively to generate leads and sales. 
Establish Clear Target Audiences
———————————–
Creating distinct target audiences for your campaigns is the first step to successful email marketing. This has various benefits because it enables senders to tailor their emails and messaging to a particular audience, thus increasing their chances of engagement. Modern email marketing platforms enable a wide range of criteria to be utilized for segmentation, although marketers often focus on segmenting their list by demographics like age, gender, or geography. These consist of browsing history on the website, purchasing behavior, and user-submitted preferences. With their help, marketers can customize emails to an unprecedented degree and make them specifically relevant to each recipient's preferences. Content can be targeted to user segments rather than the entire user base using a thorough segmentation strategy.
Utilize Personalization Tactics
———————————–
Personalizing emails to suit the needs and interests of specific audiences is essential to any incrementor email marketing strategy. Through incremental changes such as including a recipient's name in the email's subject line or delivering dynamic content based on customer behavior, email marketers can dramatically increase their chances of engagement. Additionally, marketing automation can be used to send out automated, personalized emails based on customer actions. These include product recommendations, abandoned cart emails, welcome emails for new customers or personalized emails triggered after a period of inactivity. These tactics add an extra degree of personalization, significantly increasing the chance that a customer will take action.
Craft Captivating Subject Lines
———————————–
The success of any email marketing campaign hinges on one element in particular: the subject line. A captivating subject line can be the difference between success and failure as it will determine whether or not your email is opened and read. It should be concise and eye-catching while also conveying a compelling message. Additionally, it should be consistent with the rest of the content within the email, as vague subject lines may lead to a higher rate of unsubscribes. In order to improve the performance of your emails, determine which subject lines are successful by An A/B testing or split testing different versions and analyzing their performance. Moreover, using attention-grabbing words and symbols such as "Free", "Cancel anytime", or "!" will significantly increase the rate of click-throughs and ultimately lead to higher engagement.
Implement an Engaging Call-to-Action
———————————–
A call-to-action (CTA) is a specific prompt that encourages your subscribers to take a certain action, such as clicking a link or visiting a website to download something. CTAs are a vital part of high-performing email campaigns. The goal is for subscribers to take action after reading your email—the more people who follow your CTA, the more successful your campaign will be.
Be sure to keep it straightforward when coming up with original CTA concepts. Aim to communicate with readers clearly and simply, without confusing them. For readers to understand what action they should take right away, it must be prominently displayed—including a CTA button.
Make sure to use eye-catching visuals, such as designs and images, to draw attention to your CTA. Colors, shapes and fonts can also be used to communicate how urgent the action is. For example, using red text or an icon of an arrow pointing to the CTA button could create urgency. Finally, make sure your CTA is relevant to your audience—it should have a direct connection to the rest of your content.
Don't limit yourself to one CTA in your email—adding CTAs throughout your message can increase your response rate. Make sure you have an overall goal, such as increased website visits or more sales, and create multiple CTAs that help you reach your goal.
Segment Your Email List
———————————–
One of the top priorities of your email marketing operations should be segmenting your email list. You can only send the most pertinent emails to the correct recipients by segmenting your list. Additionally, it raises the general effectiveness of your campaigns. There is no assurance that the email you send will reach the right recipients or be as effective as it may be without adequate segmentation.
Your email list can be segmented in a number of ways. You may divide the data, for instance, according to age, gender, geography, occupation, and industry. You can segment based on hobbies or even past purchasing patterns. By doing this, you may target emails to recipients who are most likely to be interested in what you have to offer. Targeting consumers who have previously made purchases from you makes sense, for instance, if you're sending emails promoting a new product launch.
You can also segment by engagement by looking at those who click on links, open, read and reply to emails, or those who just delete it right away. Segmenting by engagement means that you'll be able to adjust your campaigns to send more relevant messages to those who show signs of wanting to read your emails.
Take Advantage of Automation Tools
———————————–
Smaller companies may find it challenging to keep up with all of the manual email marketing processes, including campaign creation and email writing. Many businesses are using automation solutions to speed up the process and more accurately track results. To make sure your emails are more effective, automation platforms like MailChimp and Constant Contact may offer you send frequency settings, templates, modification options, and thorough stats of your campaigns. Even just a few automated email templates can save you hours of work without lowering the standard of your outreach as a whole. Furthermore, email automation makes it simple to monitor user involvement, allowing you to tweak your emails for maximum effectiveness.
The data gathered through automated tools will enable you to segment users and personalize email campaigns for a more effective outreach in addition to building up automatic email templates. Additionally, automated technologies enable small firms to scale up their email marketing strategy without adding staff or spending money on labor-intensive manual tasks. In the end, automation results in a lot more effective email marketing strategy and enables firms to expand without worrying about the tiresome manual labor.
Monitor Your Performance Metrics
———————————–
Understanding your email campaigns' success requires having accurate email performance metrics. To evaluate the general effectiveness of your email marketing efforts, it's crucial to consider metrics like open rate, CTR, deliverability, and bounce rate. To judge the success of each campaign and make the required adjustments, it is crucial to track these indicators. This will enable you to send emails at the appropriate times and more effectively target your intended audience. You may quickly spot areas for development and those that require adjustment by keeping an eye on the effectiveness of your email marketing. By eliminating campaigns with poor open rates or high unsubscriber rates, this will also enable you to save time and money. As a result, you ought to make it a  priority to track your email performance metrics and adjust your strategies accordingly.
Collect and Analyze Opt-out Data
———————————–
Opt-out data provides valuable insights into why a customer decided to unsubscribe from an email list or stop engaging with a brand's emails. It is important to collect and analyze this data so you can identify issues with your emails such as content that isn't useful enough, a message that is too long, or an irrelevant or outdated subject line. By tracking the reasons why customers opt-out, you can make sure your email campaigns are more targeted and relevant. Additionally, analyzing opt-out data can provide a better understanding of the preferences and expectations of your target audience. Knowing these preferences can be beneficial when creating a new email campaign or revamping an existing one as it will allow you to make sure all of your emails are tailored to what your customers are looking for. Therefore, you should make sure you regularly collect and analyze your opt-out data to help improve your email marketing campaigns.
Conclusion
One of the best methods for communicating with clients and developing enduring relationships is email marketing. It enables immediate, one-on-one communication with both potential and current clients. Businesses may develop strong client relationships, increase conversions, and generate leads by using innovative, effective email marketing.It's crucial to build an email list of suitable contacts, employ segmentation to target the proper audience with the relevant message, and track and analyze what works when developing an effective email marketing strategy. Additionally crucial are coming up with a catchy subject line, adding eye-catching images and videos, personalizing emails with pertinent content, and including a call-to-action. Before beginning an email campaign, it is also crucial to add sign-up forms on social media and website pages.