Video on Demand Platform: A Success Enabler for Content Creators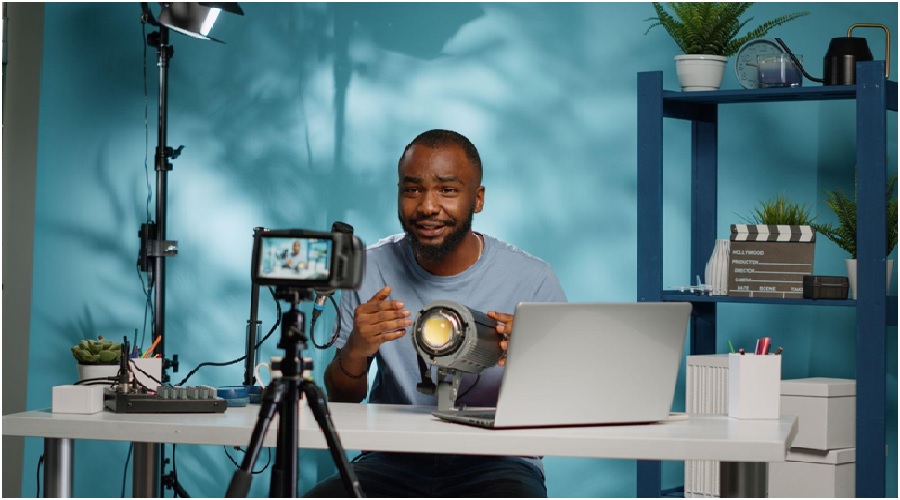 One of the most crucial decisions you can make as a content creator is deciding on a platform for sharing your content. A Video on Demand (VOD) platform is the best option for content creators wishing to reach a large audience in the current digital era.
A VOD platform allows them to expand their audience, monetize their work, and provide consumers with a simple method to access it.
Using a Video On Demand platform as a video producer has several advantages, including Include more sales channels, income possibilities, and audience comfort. VOD platforms are a terrific option for anybody trying to maximize the potential of their material because they have altered the way content creators share their work.
1. Easier to Reach a Larger Audience
————————————-
In the past, content creators had to rely on cable providers and conventional TV networks to distribute their work to a large audience. This sometimes resulted in their work being restricted to particular nations and areas, which made it challenging to appeal to a worldwide audience.
Content creators may quickly access a large audience via a video-on-demand platform, irrespective of their location. This is due to the platforms' availability in several nations and areas.
The platforms allow for the fast posting and publication of videos, which is particularly helpful when trying to connect with a wide audience swiftly. With more viewers than ever before, this may easily make their films accessible to everyone, anywhere in the globe.
2. Convenience
————————————-
When it comes to dispersing their movies, this platform provides content creators with a simplicity that is unmatched. With VOD, content creators may upload their videos straight to the platform and virtually immediately make them streamable.
No more patiently waiting for videos to be encoded and posted to other video hosting services over the course of weeks or months. Also, because they make it simple for viewers to find and watch their movies, it gives content creators a significantly broader audience than traditional video hosting providers.
3. Monetize Content
————————————-
One of a VOD platform's most alluring advantages is the opportunity to monetise Content. Through a VOD platform, content creators can quickly set up a payment system that will enable them to charge viewers for their videos. Those who want to make money from their work may find this to be quite advantageous. Several VOD services also provide users the option to monetize their material by selling advertising space.
The majority of platforms include subscription-based business models. Doing so enables them to charge subscribers, charge users for individual episodes, or even charge users for advertisements. This can provide them with an additional stream of income and increase the revenue they receive from their work.
4. Offers the Greatest Content Quality
————————————-
Content creators may guarantee that their work is shown in the greatest light by utilizing the most recent video compression methods and delivering the highest-resolution video files.
As a result, content creators can relax knowing that their audiences are viewing the highest quality version of their work without having to worry about videos being compressed or having their quality decreased when they are shared on social media platforms.
The ability to set up a paywall on VOD services enables content producers to commercialize their work and generate revenue from subscribers.
5. Advertise Your Products or Services Right Now!
————————————-
Content producers may swiftly and easily advertise their goods and services using a Video on Demand platform. You may utilize the platform to promote your Content to potential clients in addition to making your films immediately accessible for viewing.
You can quickly produce promotional films, post them, and make them accessible for watching using a straightforward and user-friendly interface.
This implies that you may start advertising your goods and services right away and spread your message to the entire world swiftly and simply.
6. Provide Better Options at Lower Prices!
————————————-
Providing their Content with a low-cost, high-value distribution method. VOD platforms are far more cost-effective and provide content creators with a number of possibilities than traditional television, which calls for expensive equipment and distribution methods.
Content creators may establish their own prices on VOD platforms, personalize how their Content is delivered, and reach a far larger audience.
7. Flexibility
————————————-
When it comes to their video content, VOD platforms provide content producers with a lot of flexibility.
Using VOD, content creators may quickly upload videos and make them accessible in various formats, such as HD and 4K, according to the preferences of their consumers.
The platforms also make it simple for creators to add captions and subtitles to the videos, opening up the films to a wider audience.8. More affordable commercial advertising.
8. Analytics Software
————————————-
Also, video creators have access to a number of cutting-edge technologies through VOD platforms. These technologies may assist content producers in producing more interesting and useful videos as well as in simply distributing their work across various platforms.
For instance, many VOD systems have analytics tools that let content creators monitor the success of their films and make adjustments as needed.
Moreover, some platforms include strong editing capabilities that enable content producers to improve the quality of their videos without purchasing pricey software.
9. Better Able to Manage the Content
————————————-
Unlike to traditional television, VOD platforms let content producers arrange the release of their videos and the time and length of time they are made accessible. This gives content producers more control over when and how people watch their films.
Also, they have the option to add interactive components to their material, such as polls, surveys, and quizzes. This promotes interaction with the material and assists content producers in connecting with viewers.
10. Perfect Integrations with Well-Known Applications
————————————-
Content creators may quickly combine their films with well-known apps like YouTube, Facebook, Twitter, and more by using a VOD platform. This enables them to reach more people and share their Content with followers more swiftly.
These platforms let content creators share their work with a worldwide audience, and many well-known VOD services provide smooth interfaces with well-known apps and platforms.
Final thoughts: 
For content creators, adopting a VOD platform offers several advantages. It enables content creators to access analytics and monetization options, as well as readily disseminate their material to a larger audience.
Powerful video monetization platform give content creators the ability to target their viewers more precisely, freeing them up to concentrate on producing engrossing content.
In conclusion, employing a VOD platform is a terrific approach for content creators to increase their audience and increase their revenue.