What Are The Top Business Benefits of Mobile App Development?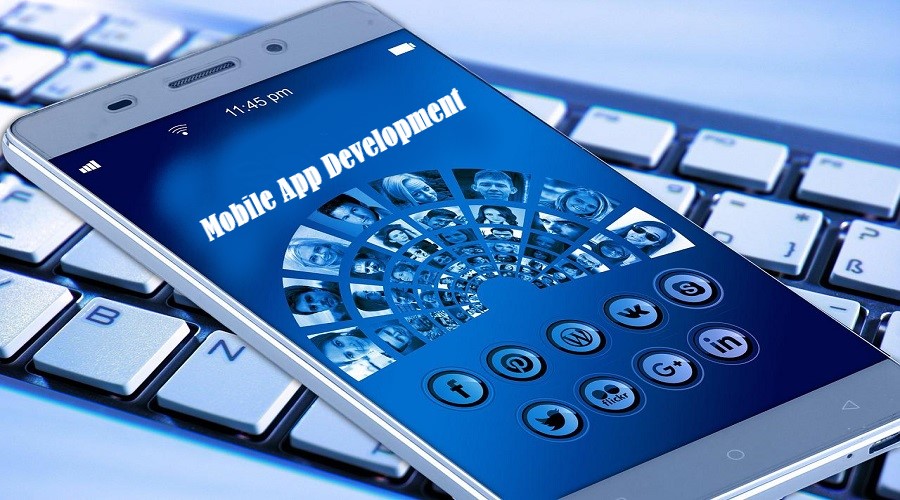 Cell Phones have gone from just calling devices to multipurpose machines. They have gone from simple keypad phones to smartphones. Now, one can do almost everything using a smartphone. And this has mainly happened because of access to the internet.
And with access to the internet, apps have taken over phones. Every business has an app. And these apps are designed keeping smartphones in mind. So an app compatible with a wide range of smartphone operating systems is a considerable boost.
The more devices they are compatible with, the better the business prospects. Therefore, more businesses are opting for mobile apps and a website. They are bringing in good mobile app developers for hire and creating innovative apps.
Mobile apps are made to be compatible with cellphones, which will help these businesses broaden their outreach. More people use smartphones than laptops or personal computers. Thus, mobile apps can be used to reach out to more people. In addition, smartphones can be used anywhere and anyplace, and therefore, there are more chances that the user will view the company or business.
This article looks at how businesses can benefit by creating and using mobile apps.
Facts and Statistics to get you started.
According to statistics published in 2020, approximately 3.5 billion people use smartphones. In 2020 alone, around 1.4 billion smartphone sales were recorded. Business authorities also use apps to increase their Return On Investment, abbreviated as ROI.
According to reliable sources, there will be around 7.5 billion smartphone users worldwide in 2026. Revenues raised by mobile apps will double from 2019 to 2021. It will only go uphill from here. By 2024, it will become one of the biggest industries in the world. It will also become one of the most successful and one of the most profitable avenues in the world of online businesses.
According to other noteworthy statistics, by 2023, mobile apps are predicted to bring in $923 billion in revenue. Google Play has almost 3 million apps that can be downloaded. The Apple Store has around 2 million downloadable apps. In addition, 21% of Millenials open an app more than 50 times a day.
Thus, one can easily understand the importance of mobile apps in today's world. Moreover, it is not difficult to comprehend that they already run the world of e-commerce. And it's not just advertisement. They also help generate a huge amount of revenue, as mentioned in the paragraphs above.
The different kinds of apps
There are various kinds of apps that a company can have. These apps have multiple orientations and are used for multiple purposes. Let's take a look at these types.
Loyalty Apps – These are used to increase loyalty among existing clients and customers. ASOS and Starbucks use them. They aim to retain the existing clients and customers and let them know about new developments.
Chatbots for Customer Service Apps – These are used to solve issues faced by customers. They solve queries and answer questions of customers. They provide computer-generated replies to customers and can help solve many simple problems faced by customers.
Content apps are used to share content such as articles, videos, posts, images, etc. This content lets the customers know about updates and helps hold their interest in the brand by providing relevant content and posts.
Entertainment Apps – Many big brands such as Coca-Cola and Red Bull use entertainment Apps to keep their customers entertained. Most popular entertainment apps include Netflix, YouTube Kids, CrunchyRoll, and many more, which help clients watch quality content and excitingly spend their leisure time.
Task Resolution Apps – Task Resolution Apps are used to perform various operations and tasks used by many big brands and companies. They perform important operations and thus, help the customers and clients greatly. Therefore, they are one of the most important apps used widely.
The best business benefits of mobile app development
Let us take a look at the benefits of mobile app development.
1. Build and increase brand awareness – Mobile apps created by mobile app developers for hire are compatible with several devices. Thus, they have a very broad reach. Mobile apps help keep the brand on top of the kinds of customers.
In a way, mobile apps are more effective than most other marketing strategies. The average person spends around 3 hours on their phone a day. Thus, once the app is installed, they will encounter it at least once each time they use the phone.
2. Increasing the engagement of the clients and customers – Mobile apps help interact with the customers. This happens so that they are kept interested and engaged in the activities of the company or brand.
The best thing about mobile apps is the mobile push notifications. These can be used to let customers know about offers.
Mobile apps also help business authorities have more control over advertising. Apps can also ask for reviews and, thus, involve the customers more and use their feedback. Therefore, they can significantly help to better themselves and the company, its products, and its service using valuable inputs from the clients and customers who are using the app.
3. Improve the product or the service – Apps can use data from their customers to work on their products. This is another way in which the customer can be engaged. In addition, the data from customers can be analyzed and used accordingly.
This way, both small and large businesses can get meaningful data and use it to grow. As a result, small businesses can expand and generate more profits.
Thus, small businesses can have new avenues opened up for them when using mobile apps.
4. Increasing accessibility – Mobile apps mean that the apps can reach out to more people. And also in more places.
Smartphones are more accessible at more times and more places. Thus, mobile apps have more reach. Therefore, mobile apps can increase a company's business prospects and help it spread out.
The more accessible the app is, the more the times it will be opened. The more times it is viewed, the more likely the customer will view the product or the company. This means better advertising and better business.
5. Outdo rivals – Many companies still don't have mobile apps. Thus, you can get one made and leave the competition behind. In addition, you can make the app as attractive as possible and attract more customers. Various mobile apps can be of different types and can be built keeping other purposes in mind. They can also combine multiple different types of interfaces and codes. This will save time and effort and create an app that will be an all-rounder.
Thus, you can easily beat the competition and top the charts. This will help you create a niche for your business and distinguish yourself from others.
6. Retail shopping is an integral part of making profits in a business. In today's world, customers look for convenience in the first place. Being able to offer their services at the customer's doorstep makes a business highly desirable. The more the reachability of the business, the more the profits. Reaching the customers in this way means that the business is reaching the grassroots or customers, which is very important.
7. Using social media for better outreach is an essential tool in today's world. Wondrous things can come off it. It is primarily used to connect with other people and socialize online for the common man and woman. But, for businesses, it can have a completely different purpose. Social media can be used in association with mobile apps to increase the popularity and recognition of a business or company.
Thus, social media can be a helpful tool and can reap the benefits of the internet and mobile apps.
8. Creating a direct and effective marketing channel – Mobile app development can be used to create a direct marketing channel. A direct marketing channel implies directly approaching the customer or client with the idea of the product being sold. It is one of the best forms of online marketing and helps reach the customer directly. This can be done best with the help of a well-developed mobile app.
Conclusion
Therefore, hiring mobile app developers to create a mobile app can be beneficial. They can improve the company's outreach and make it more accessible to more people. They can help small businesses grow and large companies expand. Mobile apps can help generate vast revenue and are expected to control the global market in a year or two. Therefore, opting for mobile app development is bound to pay off, and you won't even have to wait very long for that. Having a mobile app will help the company reap the benefits as soon as it is created, and it will witness massive growth.