Which are the Web Development companies' pros and cons?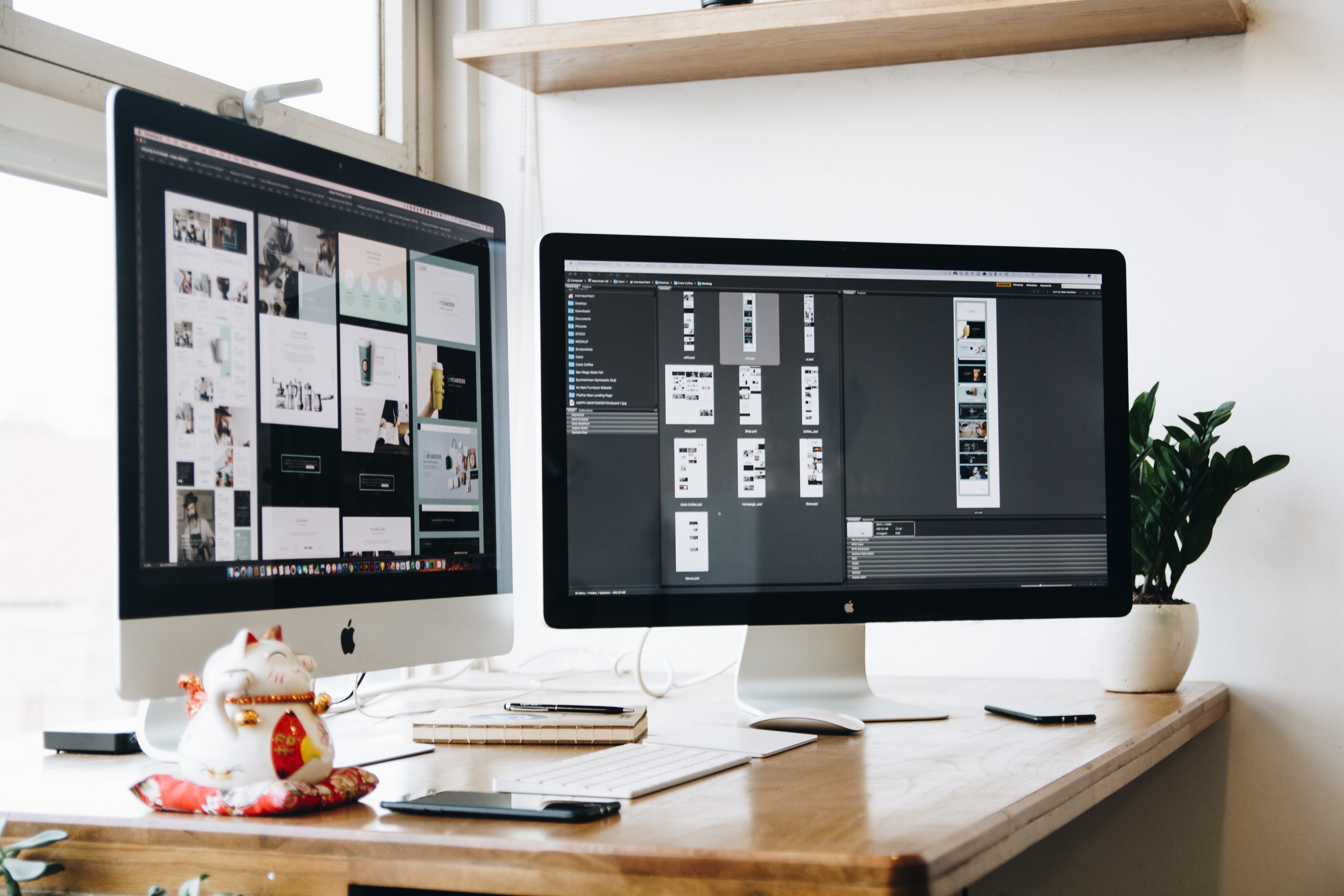 The Internet has become a hub of economic and business activities. Now people spend most of their time using their devices such as laptops, cell phones, tablets and other devices. According to research, an average person spends about 8 hours and 41 minutes in a day. Even, they give less time to sleep, lunch, dinner, and physical activities as compared to the given time on the internet. People use the internet for multiple purposes such as educational purposes, business activities, entertainment, and much more. When we talk about business activities on the internet, it covers large segments which help people to grow their business. Web Making is an important thing regarding building a website on which people will land to avail services. Web development has core importance and central significance in making a website because what we see is the fully prepared website, but there are a number of technical stages which are passed and crossed with 100% perfection to make a site Live.
Brands and companies always look for the services for the purpose of outsourcing to make websites and for their maintenance in order to grow efficiently as compared to their competitors. There are in fact two types of availing services
ü Hiring Individuals
ü Outsourcing Project to Company
What is a Web Development Company?
Web Development companies are those which focus on the web development services. They offer different kinds of services regarding web development which can be summarized as
Front End Development
Front End Development
Web Maintenance
Web Designing
Fixing Errors
Removing Bugs
Web Making
Coding
Web Making in multiple languages such as CSS, JavaScript.
& much more in this field
In this write-up, we will focus on the pros and cons of Outsourcing Project to a company that provides services related to web development.
Pros
You will find a number of features and pros in web development companies which will attract you in order to hire their services regarding web development. These pros will be the source of saving time and money in significant manners. Find below some important features and pros and get to know the question of why you should hire web development companies.
1. Highly Technical Staff
Web development staff is highly qualified and has highly technical skills regarding development. Each team member has different technical skills which play a significant role in making a project of web development successful. It is important to mention here that projects are done in this way that is cost effective. Even individuals which you will engage will be doubtful whether they would be fit for the project or not. You would have to replace resources that will disturb the overall progress of your project. Thus, web development companies are perfect in this regard because they have full teams which manage their workload as per their skills. Thus, you must avail the services of any well reputed web development company for the sake of completion of your project in time.
2. Cost Effective
It will be really hard for you to hire a full development team individually to engage with your work. That will cost you much and will be a waste of money. But when you hire a company for web development, it will have a full team of development so it will charge less for the purpose of giving its services. That is the reason; it would be cost effective. But hiring a web development company would be an amazing decision which will not only save your money but will also complete work within a very short span of time. The work will be done as per commitment. So, always hire a well-reputed web development company at affordable and reasonable rates.
3. Usage of Latest and Updated Technology
Web Development is a highly technical field, and the person who is attached with the field must be updated about the latest technological innovations. They must keep their knowledge regarding development updated so that they could polish their skills in order to give their clients' maximum perfect work. But on the other hand, if you hire a person or a person who works individually might have less potential as well as skills as compared to the working efficiency of a web development team. That is the reason; you must avail services of a development company because team members are always encouraged to learn more and more that indirectly gives benefits to clients' working.
4. Working Efficiency
Every project needs working efficiency. And even clients desire working efficiency in projects. But the full efficiency could not be found in individuals. It can be found in team work because more than one person is engaged in a project which brainstorm and exert their energies together. Thus, there are a number of advantages of outsourcing.
According to an article with the topic "Advantages and disadvantages of outsourcing", written by Gulzhanat Tayauova, there are a number of best advantages of outsourcing which focus on core activities, cost saving, accessing experience, improvement in performance, and much more. Firstly, you should always focus on hiring a company that has core and central values of professionalism. The second important point as discussed in the article is cost saving because of an important factor of outsourcing. Most people do not have enough time to give time and their efforts to their projects. They face lack of time. So, for such people who do not have enough time to give maximum potential to their work, they must go for outsourcing their projects which will be of course perfect to manage your projects. Thirdly, it is hard for a person to hire individuals who have extraordinary skills and specialties regarding web development and other skills because they charge highly and it will affect your cost. In this situation, it is important that you must hire a company for the purpose of outsourcing your projects because they hire highly experts and professional persons who have vast experience as well as exposure in their fields.
Thus, you will find a number of best advantages by hiring a web development company with no headache of work flow and burden. You will also enjoy efficiency of the team that cannot be attained in the engagement of individuals.
Cons of Web Development Companies
No doubt, there are a number of pros of hiring or engaging a web development company, but there are also a number of disadvantages of engaging a web development company which you must know so that you could grab the idea of which are the pros and cons of this sort of engagement. Find below some disadvantages which you must keep in mind while engaging a web development company.
1. Organizational Issues
Organizational issues occur within a company because of clash of interests and responsibilities. These sorts of issues directly or indirectly affect overall working of companies. Leg-pulling is normal in an office environment that can easily disrupt working. Your deadline could be affected that can spoil your post launching campaigns. Thus, you must keep in mind the repute and stability of the company to which you intend to hire it for development projects. You must check whether the company is stable or not, because mostly newly launched companies face severe issues including organizational issues between employees.
According to an article with the title "Advantages and disadvantages of outsourcing", written by Sudawan Somjai, it is very important to choose the right company for the purpose of outsourcing. If you choose a wrong company, your project could be spoiled because of some technical points. So, you must set your priorities and according to those, you need to decide whether you should go to hire a company or you should hire individuals in order to make your projects successful by getting rid of organization issues which can disturb your working if you outsource your projects.
Organizational issues are the most important things which can help you to decide what you need to do regarding projects that you have to make them done in successful ways because your working could be spoiled and ruined. So, always consider this point during the decision of your projects' outsourcing.
2. Project management issues
It is not easy to deal with the project management department, especially when a company has a large number of projects. In this situation, issues related to project management appear which can paralyze your projects by extending deadlines and lame excuses that will definitely exert bad impact on your business strategy as well as execution planning.
There are many other disadvantages of outsourcing web development projects such as losing control over projects and much more. If you are still worried about the right choice of company that can help you to make your projects successful, then  ZeeClick is suggested in this regard that provides you with the best and highly professional web development services to give you maximum output.