Which is better, Zoom or Microsoft teams?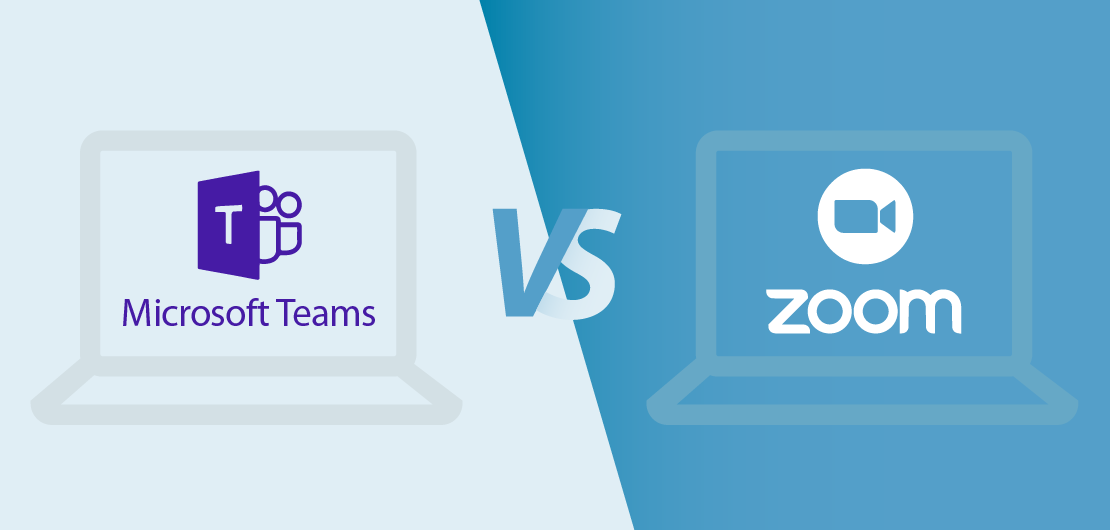 These are the times when people are physically distant from each other. But the technology is constantly advancing and managing to keep people in contact and connected. Video conferencing works as an asset for companies and businesses in such a case. It is a platform where people organize and attend meetings and have meaningful conversations face-to-face. Video conferencing allows to have such interactions irrespective of the location and keeping people of a workplace engaged. Moreover, in the pandemic situation, the collaboration from the video conferencing software has helped people stay remote and safe.
Two of the leading software in this field are Microsoft Teams and Zoom. Although both companies offer similar video conferencing and collaboration features, each software varies significantly to specific features. Microsoft Teams grab advantage from the fact that it is associated with Office 365. It has SharePoint, Outlook, OneDrive, and many other essential applications. On the other hand, Zoom provides something more than audio and video conferencing but performs well in both fields.
Here are some of the other critical comparative features between Microsoft Teams and Zoom. These will help you decide whether to buy Microsoft Teams or Zoom: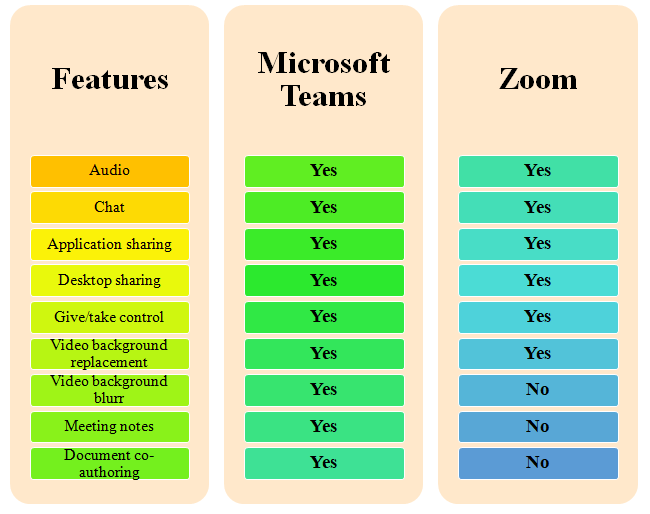 1. Security: Security is one of the most critical features a company looks for while choosing software. The company needs to have software having end-to-end encryption and no data leakage. Microsoft commits to providing such a level of security and multi-factor authentication (MFA) and Rights Management Services (RMS).
Zoom, on the other hand, has a bit different security approach. It has third-party data centers and provides two-factor authentication and passcode protection.
2. Interface: In terms of interface, people enjoy the view of both the applications. It entirely depends on the taste of the person using the application. The interface of Microsoft Teams is more professional, whereas many enjoy seeing a gallery in the Zoom. Thus, it all is a matter of choice.
3. Voice Compatibility: Microsoft Teams allow users to make phone calls and manage them with an in-built phone system. Zoom also has voice compatibility, but it does not offer a feature like connectivity to existing voice technology.
4. Pricing: This is another crucial feature to consider while looking for good software. Microsoft Teams comes along with many other applications useful for any business or Enterprise. It comes with Office 365 and offers all the advanced features like security, online exchange, receiving and transferring calls, etc. Therefore, one can buy Microsoft Teams at a price and requirement that suits best to the company. It starts from Rs 125/user/ month for a basic business suite to Rs 1440 user/ month for Enterprise.

Zoom has a 40-minute meeting cap and comes at the cost of Rs 1300/ month, Rs 1800/ month, and Rs 7950 annually for Professional, business, and education purposes, respectively.
Therefore, if we compare all the essential features of a video conferencing software, Microsoft Teams is worth buying. When one goes to buy software, it should be kept in mind that the licenses are genuine. It is important because it helps in the proper up-gradation and prevention of cyber threats. To buy Microsoft Teams, one can contact Wroffy Technologies who provide genuine licenses and installation services.