Why Do Businesses Need Delivery Management Software?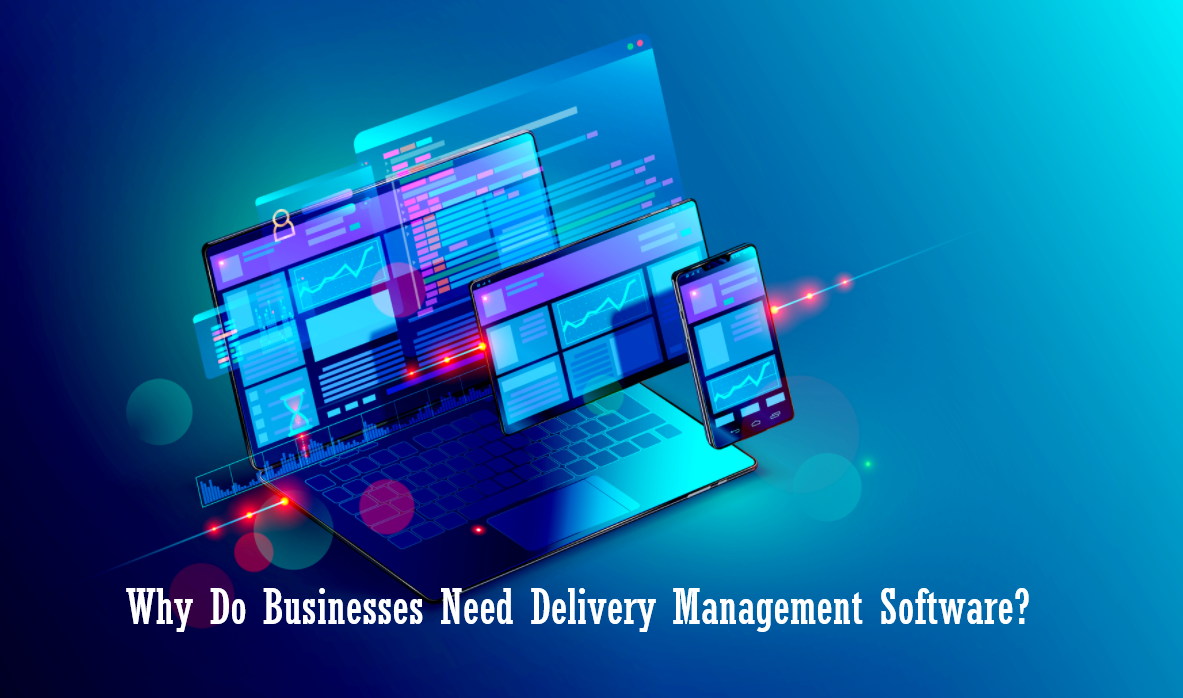 There is more to delivery than just a transfer of possession. There are a number of ways through which a business can fulfill its promises to its customers. It is becoming increasingly imperative to capture and allocate orders, organize, manage, and supervise your product or services. This is because delivery management begins to gain prominence and importance in today's world.
Significance Of An Effective Delivery Management Process
Businesses must ensure their delivery processes are efficient and smooth in order to maintain an ever-increasing demand for delivery performance. The innovative Delivery Management Software can play a vital role here by providing reliable and efficient delivery to the customers and by ensuring customer satisfaction at the same time

It's no wonder that delivery management software plays a crucial role in the modern business since prompt and scheduled deliveries are the hallmarks of any successful enterprise. It is the core of every business to make scheduled and instant deliveries. Having a comprehensive delivery management system in place to deal with those situations is an essential requirement for the company to thrive.
Delivery Management Software And Businesses:
As the on-demand delivery culture becomes more prevalent, companies will need to use a variety of strategies to improve their operations. Fast-paced lifestyles require clients to be able to respond to demands faster, smarter, and more efficiently. Investment in an effective and reliable delivery management software system is one of the most effective ways to redesign operations and eliminate redundant processes.
Improved Delivery Management Software enables faster deliveries, enhanced customer satisfaction, and improved operational management. Managing last-mile delivery success is a challenge for any company tracking fleets, employees, and delivery agents. State-of-the-art delivery management software improves the efficiency of delivering products by identifying the optimal delivery route and tracking the deliveries in real-time. When you use delivery management software, your overall delivery process is expedited and your productivity is increased.
Benefits of Delivery Management Software
Same-day delivery, free returns, and zero shipping fees are rapidly becoming a norm for businesses, and savvy brands are adopting modern eCommerce logistics solutions to provide an exceptional customer experience and make deliveries more profitable. Listed below are some benefits eCommerce logistics companies can receive from modern logistics tools.

Providing end-to-end visibility into the delivery process in real-time

Productivity enhancements in the delivery process

Route planning that is highly efficient

Multi-drop deliveries that are seamless

Deliveries and curbside pickups that are efficient and contactless

Increasing the profitability of delivery per order

Increasing the number of deliveries that are on-time and in-full (OTIF)

A flexible delivery process and improved customer experience

Scaling up deliveries during the busiest periods of the business cycle
The growth in e-commerce has brought about an increase in the number of deliveries to homes. It is becoming more and more difficult to deliver final mile delivery in e-commerce logistics and retail logistics since the end consumer may not be available to receive their packages. Even if delivery automation software were to be used, it would still be impossible to predict whether deliveries will be received or not. In some cases, it will not be possible to fulfill the customer's delivery request. Consequently, eCommerce delivery management software will need to keep up with the solutions that e-commerce companies will find to solve this problem in order to ensure that they are incorporated into their automation software.
Benefits of Delivery Management Software:
Variety Of Delivery Options:
You should make sure that you add a variety of delivery options for your customers to choose from if you don't already do so. Having said that, next-day delivery has become the norm for most businesses, and any business that does not provide this will suffer from a decline in sales. If you provide as many options as you can, your customers will be happier.

Choose The Right Logistics Company:
Choosing the wrong courier is one of the most costly mistakes you can make with your delivery service. When choosing a courier, don't just look at the cost. To keep your customers happy, you should use an affordable yet reliable courier service. A business may run its own delivery service. If orders increase, however, a courier is necessary to remove this stress. As a result, you can focus on more significant matters.
Tracking Parcels:
Tracking parcels is recommended when there are many orders, which can create confusion. Businesses can track every parcel they send. The last location of the parcel allows for quick resolution in the event of a problem.
Delivery Price:
Free or discounted delivery options are particularly appreciated by customers. A lot of companies offer free delivery to customers who spend a certain amount. Your business can attract more customers by offering special delivery offers. A customer may decide to shop elsewhere for the same product if this is the case. Reducing delivery prices, however, could increase sales, despite it seeming like you are losing money.
Customer Satisfaction:
E-commerce businesses are highly dependent on customers, so customer satisfaction should be your top priority. Providing delivery services is no different. Customers want to know what to expect right from the start. We do this by offering clear delivery options on our website and acknowledging orders on-screen and via e-mail after they have been placed. They rely on updates and this shows them that a company cares about their delivery. Deliveries can cause customers to plan their schedules around them. In order to ensure customer satisfaction and return business, provide an estimated delivery time.
Scope Of e-Logistics:
By implementing e-logistics, e-commerce undergoes a change that allows them to optimize the delivery of their products and to also generate and improve the customer experience. Depending on the type of product and the geographical area, the online company must use various logistics strategies to meet customer demand. e-Logistics technologies have made it possible to outsource logistics services in unfamiliar areas. Today, AI and delivery software make it possible to manage your own fleet. Information can be managed and controlled in real-time with e-logistics. Visualizing everything that occurs in the supply chain is made easier. The result is that e-commerce can reach more people and offer more services without worrying about being inefficient. e-Logistics technologies can also improve business revenue by analyzing customer behavior and predicting it.
Conclusion:
Nowadays the competition in every business is so high and it's so difficult to deliver satisfaction to your customers. If you have not optimized your business to the needs of your customers you are destined to fail. eCommerce delivery management software is the tool that can save you from collapsing and facing bad water. So, ensure customer satisfaction and make sure that you are delivering seamlessly.
As there are a lot of software that can perform different tasks of delivery management software. But OnTrack is that one software that is purposely built to cater to your delivery management needs. Not just the delivery management services can be furnished using this software but also you can perform the eCommerce operations. This software can be linked to all third-party software and websites. Just download the application in the mobiles of the delivery riders and link the API of OnTrack with your website. This will get you set for the delivery management operations embedded with the business intelligent dashboard.