WordPress SEO" and not "Most WordPress SEO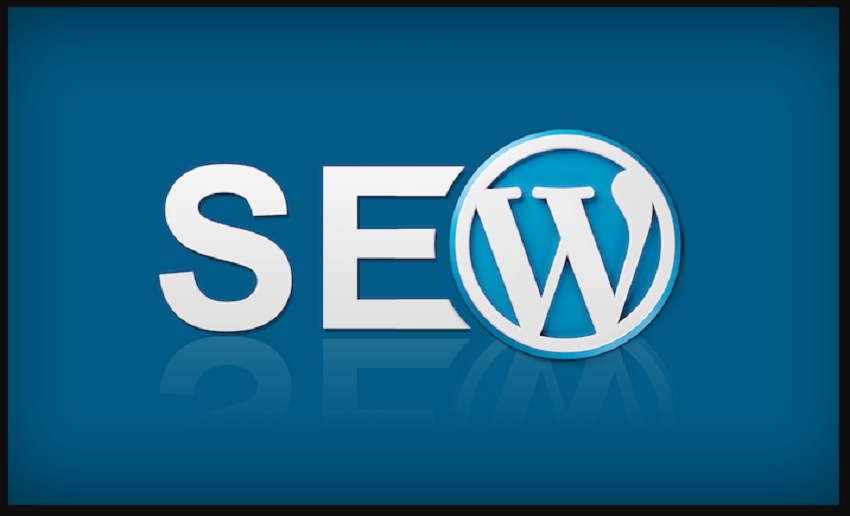 ATTENTION!
Are you looking for ways to improve your WordPress website's search engine rankings?
WordPress is one of the most popular content management systems in the world. It powers over 43% of all websites on the internet according to this study.
If you want your WordPress site to be successful, it needs to rank well on Google and other search engines. This article will give you 23 tips and best practices that can help with that process.
You'll learn how to make sure your posts are optimized for SEO, how to use keywords effectively, what plugins are necessary for better optimization, and more!
According to Vikas Solanki, a Digital Strategist at SeoServicesBangalore.in, WordPress has become very important for digital marketers:
"WordPress is now an integral part of SEO. When it comes to making a website, everything depends on the CMS that you are using. If one uses WordPress, then that becomes the first step towards achieving optimized performance since it's SEO friendly by name and nature."
So let's get started by talking about why having good SEO is important in the first place.
Importance of SEO in Today's Hyper-Competitive Markets
Before the internet, it was very hard to start a business.
You had to advertise in newspapers, TV, or billboards and you were paying for that space for as long as you stayed in business.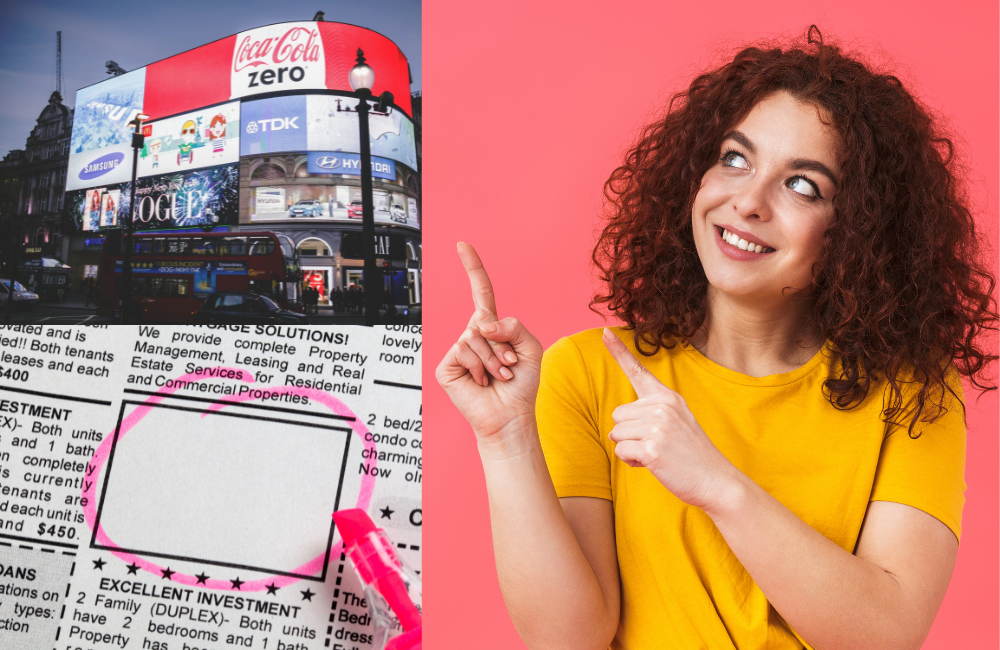 People barely changed companies, so if your ad was successful, you'd have a very captive audience.
That model worked well… until it didn't.
Then along came the internet and everything changed.
Instead of having to advertise on a limited number of channels, SEO has opened up a virtually unlimited amount of channels.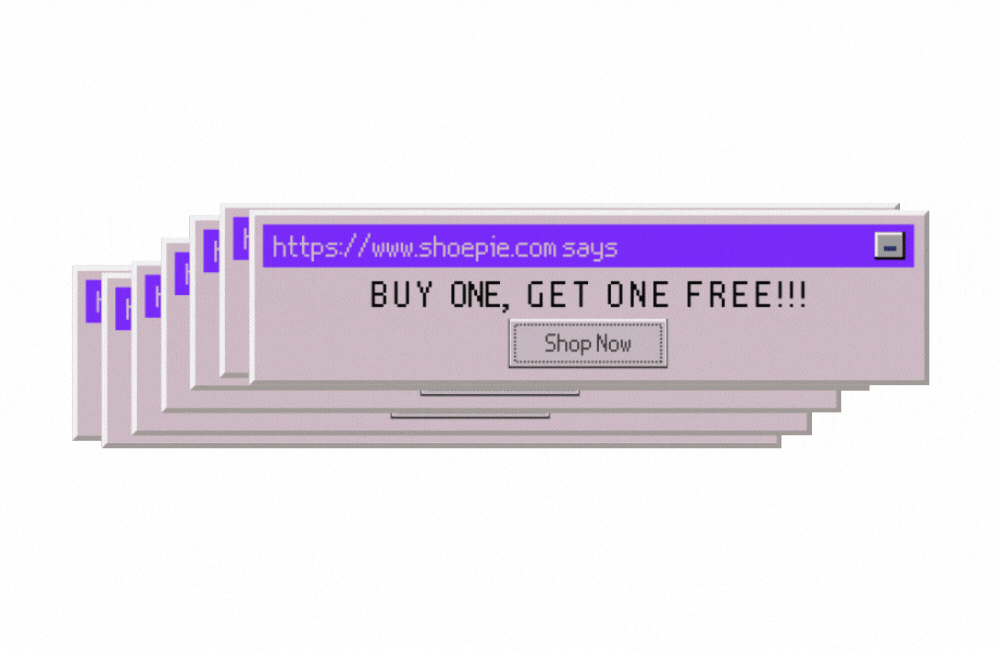 This is why Google says the average person has the attention span of a goldfish because there's so much competition to get your attention today.
The rules of the game have changed because the internet gives everyone a voice. This is why SEO and online marketing is so much more important today than it was several years ago.
You basically need to make sure people can find your content easily and you'll need to engage and impress them quickly or they'll be off to the next website in milliseconds.
This is why having good SEO is so important today.
WordPress and SEO – Why You Need to Take it Seriously
Like I said earlier, WordPress powers over 40% of the websites in the world today.
That means that if you're running a website on WordPress, you are in competition with these websites for ranking well on Google.
WordPress is great because it makes things easier for people like me and you who want to build websites and start a business online.
WordPress is free and very easy to use (that's why they have so many users). They give you everything you need in one place, from the ability to add pages/posts, shopping carts, forms for subscribers, etc.
But there's a downside to using WordPress.
There are lots of low-quality sites out there that are competing against you to rank well for your desired keywords.
This is a big problem and a big reason why you should take SEO very seriously if you want your WordPress site to succeed.
Having good SEO can make or break the success of your website depending on the current conditions, so it's absolutely necessary that you know what makes for good optimization and implementation from the start.
WordPress is the CMS of choice for many bloggers and webmasters, including myself.
If you have a lot of content on your site or if you want to have a large community, then it's important that search engines can quickly find all your pages and posts.
In this article, I'd like to give 23 tips and the best practices for search engine optimization with WordPress.
WordPress SEO: 25 Tips and Best Practices
1. Install a WordPress SEO Plugin – RankMath
This is the most important tip I can give you for on-page SEO.
A WordPress plugin like RankMath helps you optimize every part of your page's code.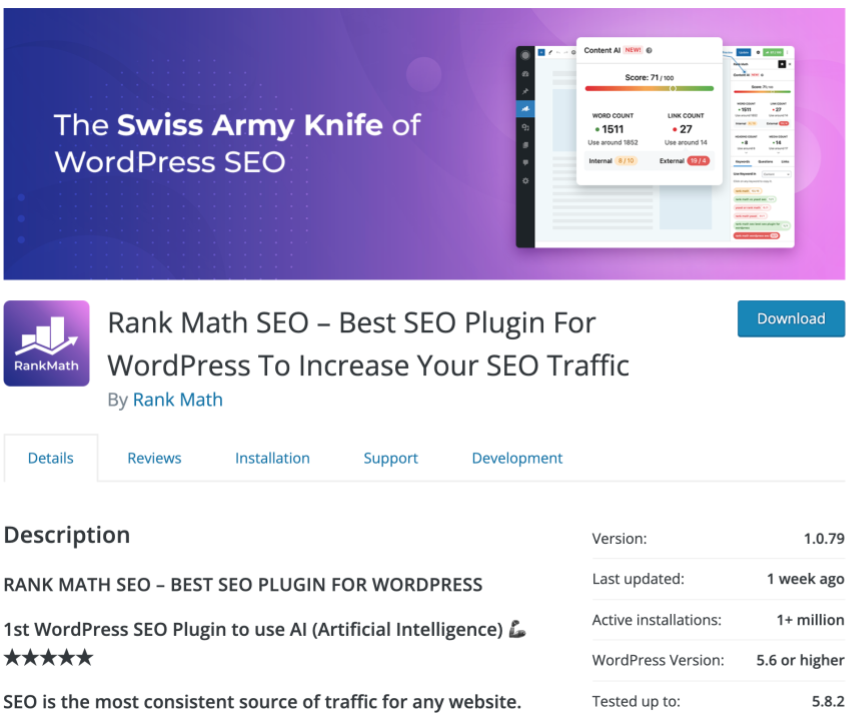 You can also use Yoast SEO and All in One SEO Pack, both are great, but I've had the best results with RankMath.
RankMath shows you how your page looks to Google and where you should optimize more.
Everyone knows that writing good content is important, but having a plugin like RankMath can help you achieve that.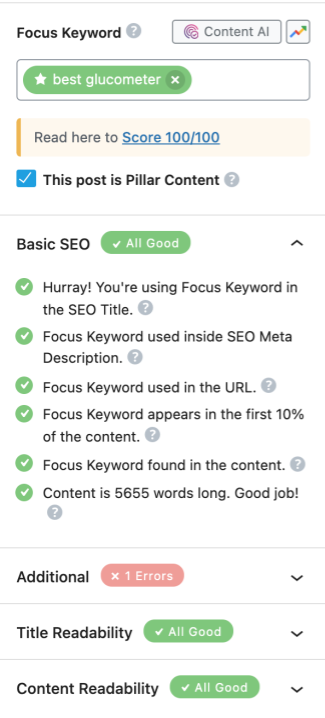 I've tried to optimize my website without a plugin like RankMath and it was impossible to find out what I did wrong.
2. Use Keywords in Your Page Titles
Make sure you use keywords in your page titles so that search engines know what topics are covered in each of your posts.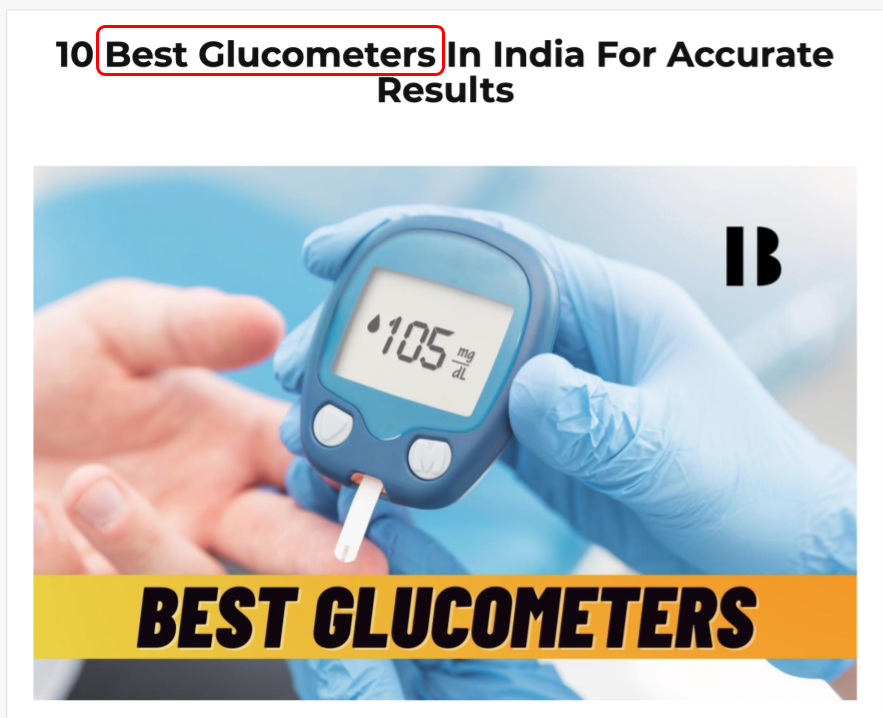 Use keywords at the beginning of your title if possible.
Try to use the target keyword as early as possible in the title, in a natural way.
3. Use Keywords in Your URL Slug
Your URL slug is the last part of your web address (after the forward-slash), like this: /my-page/.
Go to Dashboard>Pages/Posts
Edit the URL from the respective Permalink setting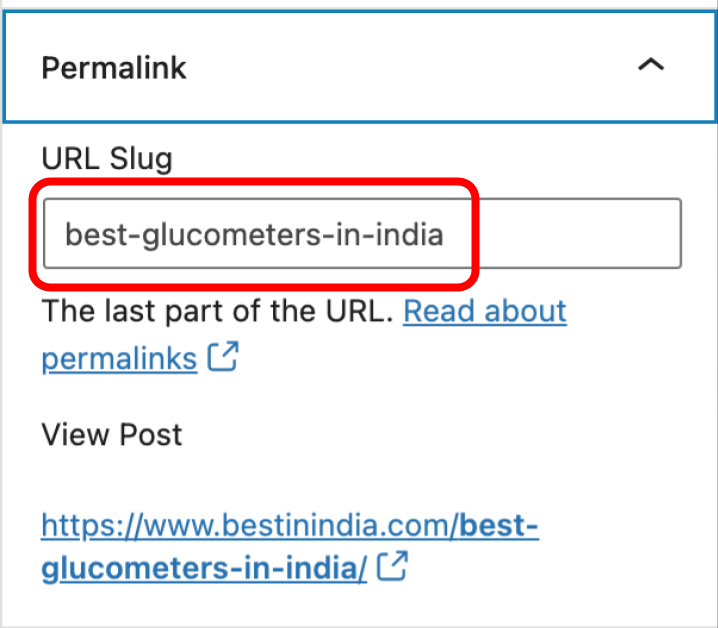 Using keywords here helps search engines find your page easier since they read these parts of your web address too when crawling pages on your site.
4. Images Can Be Good for SEO – But Don't Overdo It!
You can also use images to help improve SEO, but don't go crazy with them.
Not only do you need to optimize them correctly so that search engines know what each one depicts, but Google displays images from websites near the top as well as thumbnails where appropriate.
So don't clutter your page with useless images just for the sake of improving SEO. It isn't likely to help much, so keep it reasonable.
Don't forget to add captions and alt-texts to all your images.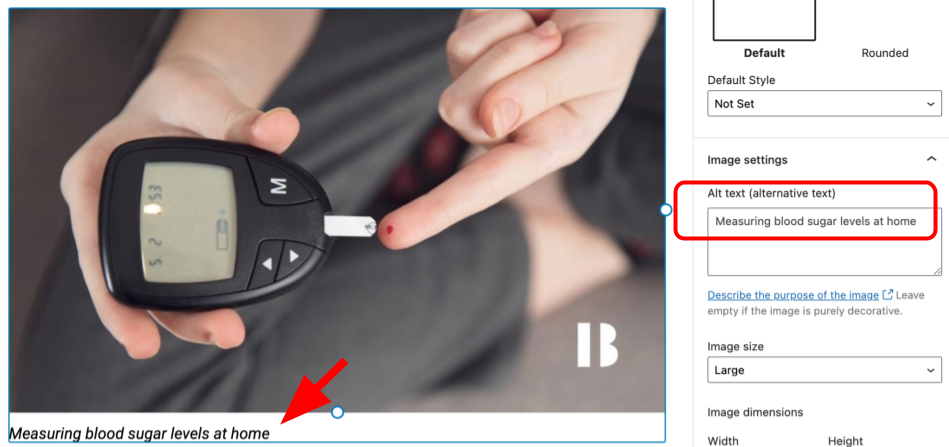 5. Optimize Your First Paragraph
This may not sound like much – after all, no one reads the first paragraph of a web page!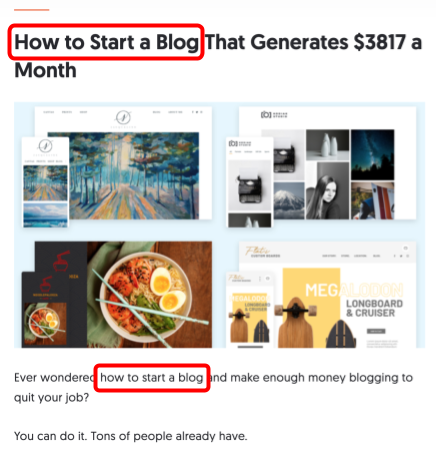 Well, actually that's not true anymore because Google takes into account how many times each word appears on a page when it calculates its results.
That means that if your first paragraph contains your target keyword or other related words, then you could get more traffic from that term alone.
6. Use Short and Focused Content Where Possible
Search engine spiders crawl websites to find content and build an index of pages so users can find what they're looking for when they type in a search term.
When we write web pages we often overwrite them or add unnecessary details that don't really help the user find what they're looking for.
Try to be concise and provide focused content that clearly answers whatever question your website visitor may have – and use keywords naturally in the process!
7 . Use Your Keywords Naturally – Don't Overuse Them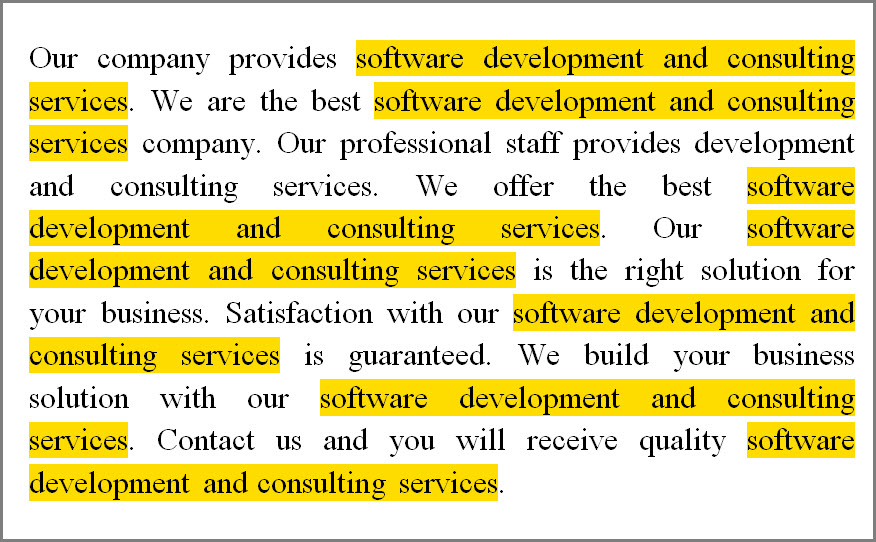 If you stuff your web pages with words or phrases from your SEO title tags, meta description tag, image file names, page headings, and other related terms, Google will take notice and give you less traffic because it's obvious you're trying to fool it.
It won't encourage users to visit your website, either.
8. Set Preferred Domain Name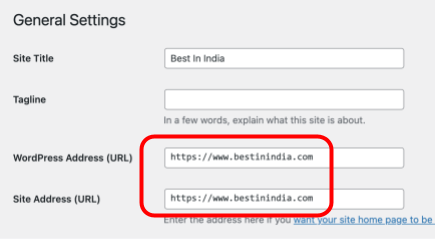 Google looks at example.com and www.example.com as two separate domain names, instead of seeing them as one and the same.
You should set one as a preferred domain name so that Google understands that those two addresses are exactly the same.
This means that Google will treat example.com and www.example.com as the same website, which is better for your SEO ranking.
9 . Choose Your Keywords Wisely
I'm using a keyword tool called UberSuggest for this example.
Choose keywords with low to medium competition and high search volumes (at least 2k searches a month).
Using more popular keywords with less than 2k of monthly searches will get you nowhere.
10. Set up The Permalinks of Your Posts and Pages
You might have noticed that your permalinks on WordPress.com use a format like this: http://www.example.com/2014/01/sample-post/
or even something like: http://www.example.com/category/2014/01/sample-post/
This is fine, except that you should set the permalink structure of your blog to something more meaningful and keyword-rich like: /sample-post/
Go to Dashboard>Settings>Permalinks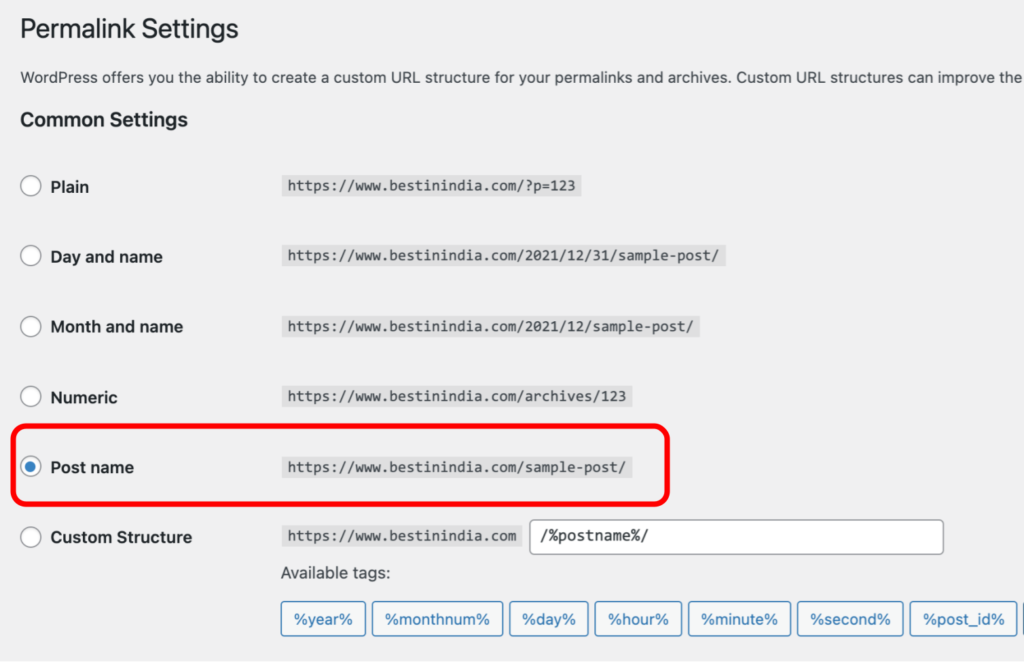 11. Set Comments to Manual Approval
This means that when someone leaves a comment on one of your posts or pages, you'll have to manually approve them before they appear publicly.
You can do this in Settings>Discussions>Comments must be manually approved

This is the best way to stop spammy content from appearing on your website because spammers tend to include lots of keywords in their comments which are then indexed by Google and other search engines.
Spammy blog comments are unlikely to result in penalties or other major SEO issues because they're generally nofollowed.
However, Google claims that it can still create some SEO concerns for a few reasons.
12. Install an SEO-Friendly WordPress Theme
An SEO-friendly WordPress theme uses best practices that help to speed up load times and reduce errors, as well as provide features that are good for your SEO.
These include:
Responsive design, which means it's optimized to look great on both mobile devices and computers.
Site speed – this is a very important factor for SEO as Google prefers fast-loading web pages.
I used this Google speed test tool for this example.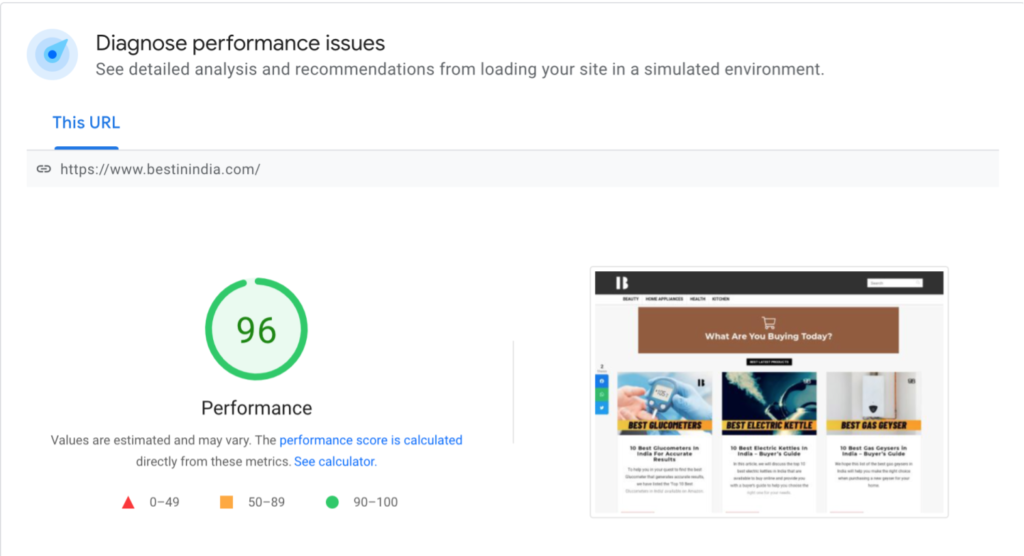 Built-in canonical tags, which tell search engines whether a page is an original version or a duplicate of other pages on your site.
Robots meta tag, which lets you provide further information to robots crawling your website so they can better understand it and give you greater visibility.
Noindex, nofollow option for blog comments and other third-party widgets. This stops the public from finding your website pages through search engines – Google recommends that you use this setting on all your sidebar links to stop duplicate content issues.
If the theme is bloated with unnecessary code and features, it'll slow your website down. And that's not good, given that page speed has been a Google ranking factor for over a decade.
If your site is bogged down with unnecessarily clunky features and code, it will slow down your website. Given that page speed has been a Google ranking factor for over a decade, this is not good.
13. Don't forget to generate the XML Sitemap
This is an XML file that contains the locations of all your posts and pages on your site.

It's important because it notifies search engines where they can find new content.
You can generate the sitemap from within WordPress by going to Dashboard>Rank Math>SitemapSettings
14. Write click-worthy post titles
Don't be afraid to write click-worthy headlines like:
3 Amazing Ways To [Your Desired Action]
101 [Your Targeted Keyword Phrase] Tips and Tricks
Ultimate Guide To [Achievement You Want to Achieve]
These types of titles attract more clicks and social shares than generic post titles, and they're likely to rank higher in Google.
Or take an example of this very post's title:
WordPress SEO – 23 Ultimate Tips and Best Practices
15. Use headers to create hierarchy
H1, H2 and H3 headers are the most important headings on a web page.
They're used to provide structure around your content and help search engines understand what it's all about.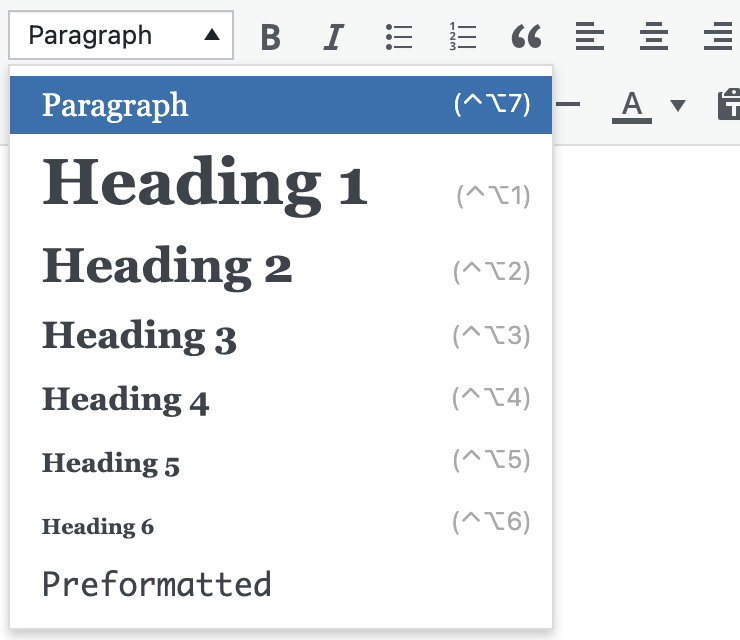 16. Link to internal pages from within posts and pages
This tells search engines that your content is relevant to a specific topic.
Some topics might have more than one page of related information so it's good to link out to them too.
This way you give readers more options on the same subject.
17. Link to authority sites from within posts
For example, you can link out to a blog post or a web page on a third-party website that has more information related to the one you're writing about.

You can increase your search rankings by building relationships with other industry authorities.
Links from these industry leaders will pass link authority to you, which gives you a better chance of ranking higher in Google's search results.
18. Minify website code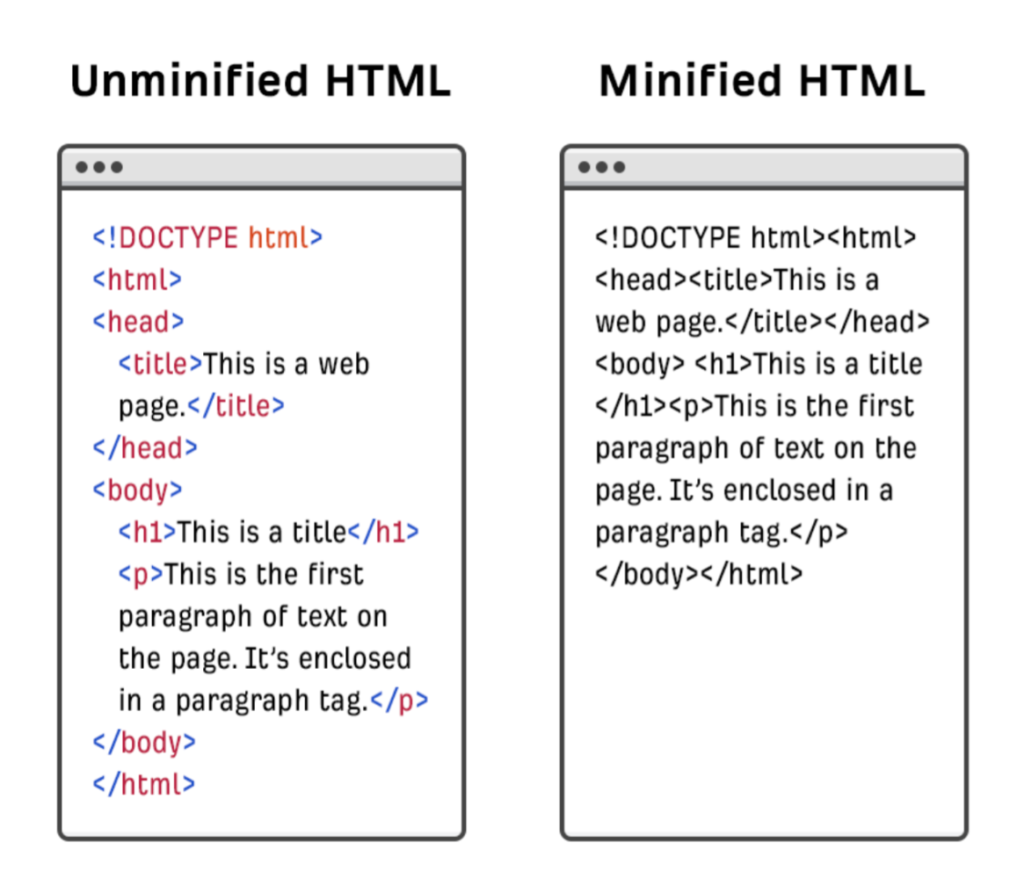 When your content is loaded onto a web page, it's processed by the browser, which interprets HTML, CSS, and other code.
All of this processing takes time, resources, and storage space.
You can improve performance by removing any unnecessary code (like the formatting tags) with a process called "minification".
Minifying files speeds up your website by reducing load times and helping Google find your content faster.
19. Use Google Search Console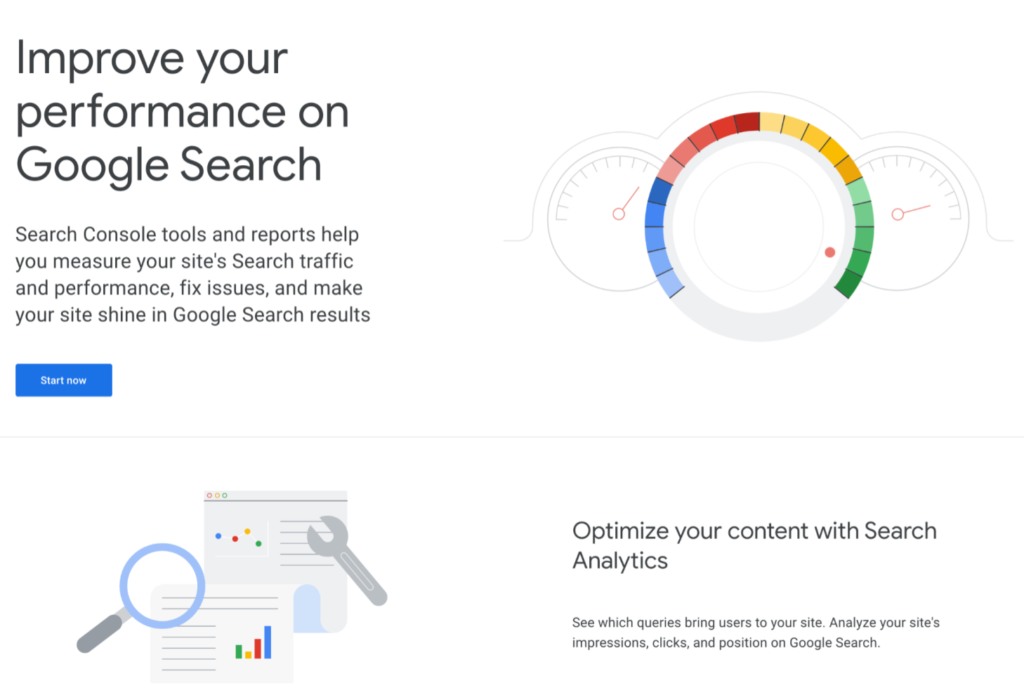 Google Search Console is a free service from Google that you can use to monitor and maintain your website's search performance in major search engines.
You can use it to see your site's rankings across multiple search engines, read indexed pages and perform a full crawl of your website's pages.
It also gives you a lot of insights into your Website Architecture.
20. Install Monster Insights plugin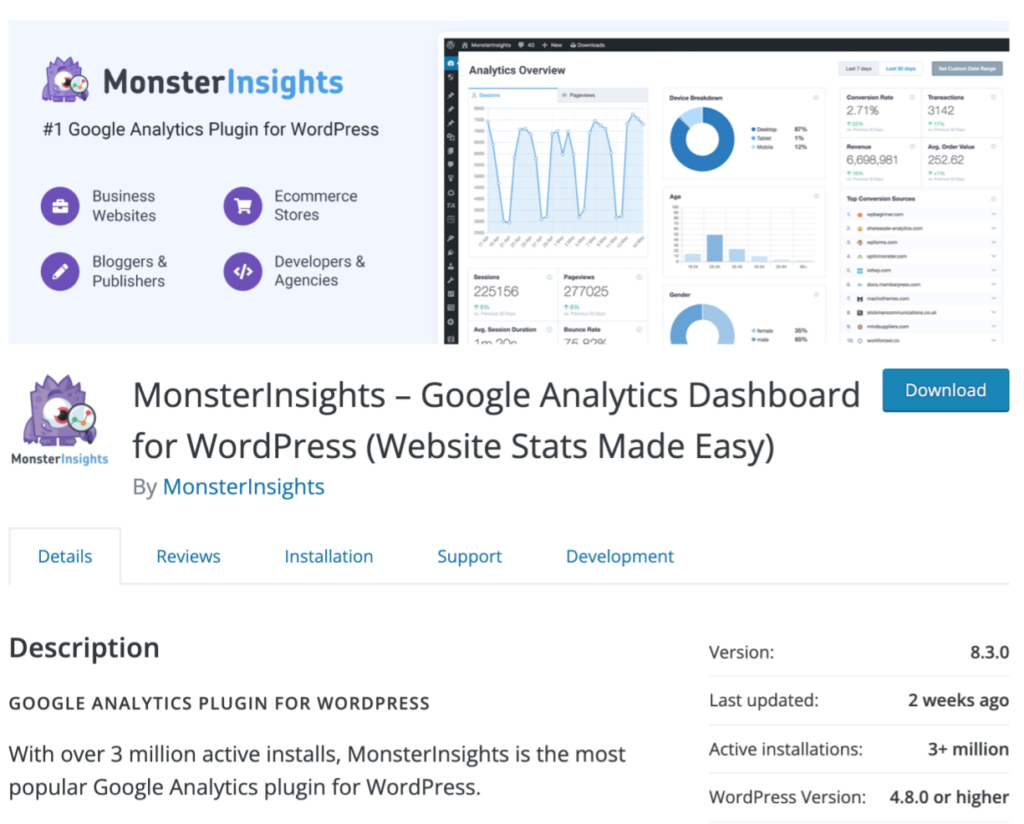 Monster Insights is a free plugin developed by the team at KISSmetrics.
It will help you see how many people are visiting your website, what they're looking at, and where they're coming from.
See information on your site's visitors including location, language, devices, and pages they've viewed.
21. Display social sharing buttons on your posts
You can use a plugin like Shareaholic or Jetpack to add social sharing buttons for Facebook, Twitter, LinkedIn and other platforms.
These buttons provide shareable links back to your site so readers can easily pass on valuable content to their network.
Google considers tweets, likes, and shares as votes of confidence in your content.
22. Use Instant Indexing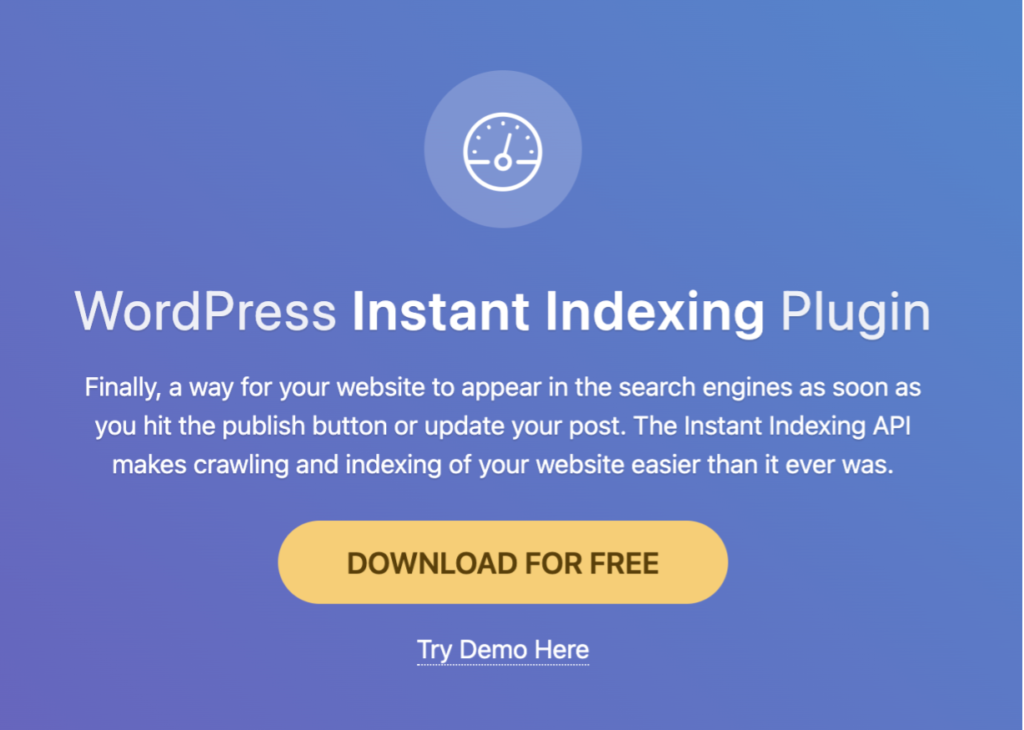 Use this link to download the "Instant Index" plugin.
It allows them to access your content instantly so they know what you're all about.
This helps Google find and index new pages on your site faster than usual, which will help you get your fresh content indexed quickly.
23. Create an FAQ page to answer your industry-specific questions
Not only do FAQ pages provide answers to frequently asked questions in your industry but they also give you the chance to submit high-quality, informative content back to Google.
The FAQ page is a great opportunity to use your knowledge and expertise to provide answers to all the "what, where, when, and why" questions in your industry.
You can use this guide from MOZ that explains how to create a useful and well-optimized FAQ page.
Final thoughts
WordPress is a flexible, user-friendly platform that serves as a solid foundation for SEO. However, it can only take you so far because it is simply a CMS.
Learning how to use WordPress and SEO basics will get you started and give you a solid foundation in search engine optimization.
Now that WordPress is powering almost 50% of the internet, it's important to understand how to use your website as an effective marketing tool.
Got questions about WordPress SEO?
Leave a comment below and I would love to answer them.
I hope this article was helpful to you. If you got value out of it, please feel free to share it.
Thanks!