10 Surprising Benefits of Mobile App For Your Business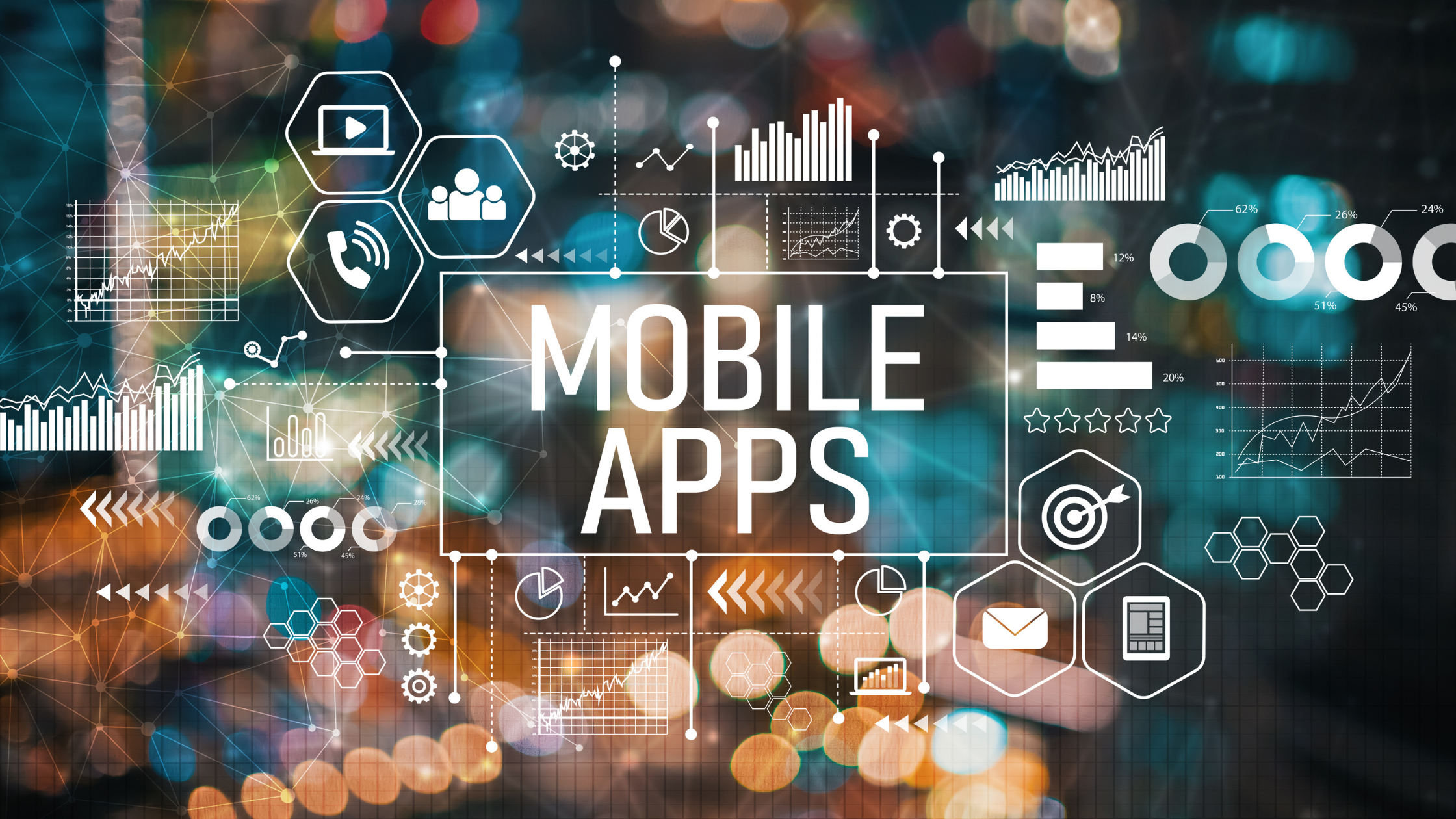 Digital media plays a significant role in our lives in today's high-tech world. Many small business owners, however, still feel that having a website or a Facebook page is enough to reach and communicate with their customers—which is simply not the case. The reality is that today, every business, even a small one, requires a mobile app.
Regardless of the size of their industry, mobile business apps have become an essential marketing tool for all businesses. Although many business owners believe that creating and maintaining a mobile app is too costly or unnecessary, a mobile app may actually help a small business connect with and grow their consumer base, drive sales, and strengthen their market reputation.
Here are the top 10 reasons why your small business should invest in mobile application development.
1. Improved visibility
In the United States, the average person spends more than two hours a day on their phone. There are more than a billion mobile phones in the world. As a result, the fact that people nowadays spend more time on their phones than on their computers is beneficial to companies if you change your marketing strategy to reflect this shift.
If you have a mobile presence, your company would obviously be known to a large number of people. When these people scroll, unlock, and do whatever it is they do while on the go, your picture, name, and logo will be visible.
2. Provide value to the customers
Do you offer a customer loyalty program? Why not transform it into a digital experience with a mobile app? From conventional reward collection to smartphones and other mobile devices, you have options. As previously said, more people than ever before are glued to their cell phones.
Customers are looking for high-quality products and services. It can be difficult for them to choose between too many outlets that sell the same items. A mobile app will encourage customers to visit your shop. Use a location-based push notification in your app, for example.
Clients receive an invitation to visit your store as they walk near its physical location. Customers will come to your store to see what you have to sell. For brick-and-mortar companies, this strategy has proven to be effective. Additionally, deliver a thank-you note to your customers when they make a purchase.
3. Make a more direct pitch
Mobile apps provide a lot of information about your customers. Demographics and geographic location are two examples. More importantly, you could provide your customers with a lot of information about your services and products.
Newsfeeds, product descriptions, new features, costs, discounts, and special rates are just a few examples. You can learn about a customer's interests and cater to their specific requirements. You have a significant benefit when you are marketing more directly.
4. Stand Out from the competition
The importance of having a mobile app cannot be overstated. Although this powerful communication and marketing method is still uncommon, take advantage of it. You'll have almost all of the market share by the time your rivals realize how important it is. You will command a dominant position among your peers no matter what you offer.
Your clients can see your services and products with just a click of a button. Let say, for instance, you are a Mobile App developer and a web designer in Orange County, California, you can easily share your services with people with just a single click.
You can take advantage of the fact that mobile apps are fast, convenient, and simple to use. This ease has the potential to increase customer interaction and loyalty to greater levels.
5. Improve customer retention
Clients need the means to contact a company that offers a product or service that they are interested in. You run the risk of losing customers if you are unreachable. As a response, a mobile app comes in handy for enhancing this area. Customers can post their questions, orders, feedback, and complaints to a help center on the mobile app.
Customer interaction is excellent if you can personally respond to any of their communications. Make the booking or ordering process as easy as possible while still maintaining security. lengthy procedures often discourage people. They may also choose to use the 'Back' button rather than the 'Next' button.
6. Create brand recognition
Using a mobile app, you can boost your business's recognition whether it's new or rebranding. Simply build an app with appealing features, and the users will be intrigued. Rather than spending money on an advertisement, create a useful app. After all, not everybody pays attention to read or watch ads.
Find a way to keep your customers engaged with your app on a daily basis. The more they engage with it, the more likely it is that they will enjoy the services or products it offers. In ads, this rule of thumb is known as efficient frequency. It notes that consumers would remember a brand if they see it more than 20 times.
7. Make the app a social platform
Create a mobile app with a variety of social features. According to one survey, most people use social media to see what their colleagues are up to. Use this concept in your marketing campaign so that people are exposed to your brand when catching up with their colleagues.
Include features such as in-app messaging, comments, likes, and the ability to share photos. Allow users to log in to the app using Facebook and Twitter. This strategy has been shown to improve customer loyalty, repeat sales, retention, and monetization.
8. Complement your website with a mobile app
Many marketers on a tight budget wonder, "Do we need an app if we have a working website?" The reality is that a smartphone app enhances a website's capabilities. A mobile app builds customer loyalty, while a website attracts new customers.
Clients must first open a window and type in the website's URL. A mobile app, on the other hand, only needs a single click on a smart device's phone. A website is an excellent tool for disseminating information and displaying material such as copy, videos, and images. It can, however, be unable to provide the two-way communication that an app offers.
For those business owners who are looking for a top-rated affordable mobile app developer and web designer in Orange County, California, our company, Orange Web Group, LLC, is one of the most recommended as we offer a wide variety of services that provide proven solutions for small to mid-sized businesses.
9. Improve customer loyalty
How many people return to your shop or office to make another purchase? You must cultivate this essential aspect of your business. Customer loyalty can be accomplished by reminding customers of your presence and the products or services you provide on a regular basis.
There is still an excessive amount of ads on the market. Billboards, roadside posters, newspaper advertising, blinking signs, flyers, website banners, coupons, email, and social media marketing are all examples of this form of marketing. Will you be able to communicate in these congested areas?
In the midst of all this noise, your message can get lost or forgotten. As a measure, take a step back and reconsider your marketing and advertising strategies. A mobile app establishes a genuine and honest link between your company and its customers. Since it is nearest to the individual, it has a higher level of recognition and loyalty.
10. The majority of people are on a mobile
It makes no difference what kind of service or product you have. These days, having a mobile app is a must. Since 2008, the average cell phone user has spent three hours on the phone around the world. More significantly, three hours a day are usually spent engaging with mobile applications.
In 2014, the number of people who used their cell phones outnumbered those who used their computers.
According to the study, three out of ten customers began their purchasing journey with a mobile app. These figures demonstrate the importance of going mobile.
Don't restrict your online presence to a mobile-friendly website. The risk is what advertisers refer to as the "buy and bye" phenomenon. This is a situation in which a consumer discovers a good product, buys it, and then leaves, never to return. If you restrict yourself to a mobile app, on the other hand, you risk never finding customers. Clearly, these platforms are complementary.
Final thoughts
The first step is to create a custom website. Encourage new customers to download your app to their mobile devices after you've attracted them. Then, make use of the app to look for lucrative opportunities. Encourage user feedback and experiences to increase involvement. Expand your scope to social circles as you develop brand loyalty and provide a customized shopping experience.
Do you want to be the person who develops the next big app? Are you unsure if you can do it on your own? It is not necessary for you to do it yourself. Orange Web Group will assist you in creating the most impressive version of your mobile app today. Our company is a top-rated mobile app developer and web designer located in the greater Los Angeles/Orange County area and we are currently offering free consultations for local business owners.