5 Reasons Why Your Business Needs a Chatbot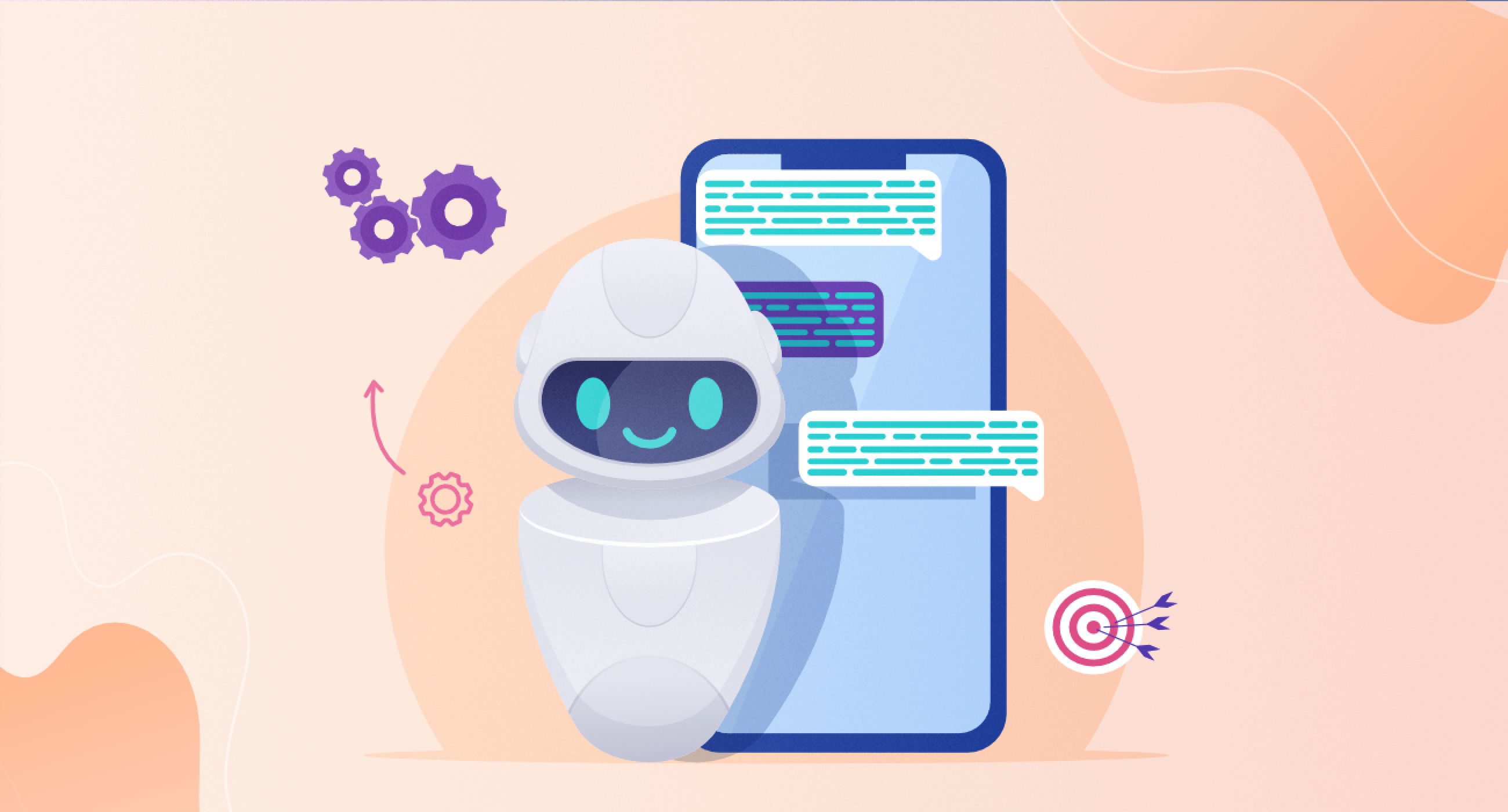 By Kristina Lauren
Almost everything is becoming automated these days in marketing, but that's not a bad thing Automation has made businesses more efficient and their information systems more accurate—and this is especially true when it comes to chatbots.
I'm sure you've encountered a chatbot at some point in your experience as a customer. When you land on a website, there's usually some robot icon on the bottom with a "How can I help you message?" peeking out. Or sometimes they're even programmed to make some kind of movement to catch your attention. Once you click on it, before you know it, you're having a conversation—with a computer.
Many business owners are skeptical about leaving communication to an AI, but I'm going to break down for you how using chatbots as a part of your marketing strategy is highly beneficial for both customers and businesses.
FAQs
"Where are you located?", "How much does it cost?", "How long does shipping take?"—these are just a few, basic questions 99% of businesses get from customers. While it can never hurt to invest in creating a substantial FAQ page, it just isn't very interactive—but a chatbot is.
A chatbot would allow your customers to get their questions answered and get them answered quickly. All they would have to do is type in a question and your bot would be programmed with an answer, or it could even direct them to a certain page on your website.
Using a chatbot in this way could also make things easier on your team. Instead of visitors emailing you to ask simple questions, they would get these answers through your bot. This means you and your team can cut down on the number of times you have to answer the same 10 questions, and it means your customers don't have to wait for hours or even days for a response.
Bookings
Chatbots can also make the process of setting up appointments easier. Your customer base may be comprised of an older demographic who simply isn't very tech-savvy—and that's okay! But if you know that, making things easier for them should be your #1 priority. Having a bot that prompts them to engage on the landing page will save them the frustration of trying to navigate to the right page. And even if your target audience is pretty tech-savvy, if your brand primarily offers appointments as its main way of doing business then you still wouldn't want visitors to have to click through multiple buttons to get to the booking page, you'd want to point them directly to where you want them to go.
Shopping
When you run an e-commerce business, getting your customers to the final step of checking out is make-or-break, which is why a chatbot could be of use.
Let's say Customer Jane wants a pair of brown leather boots, but instead of her having to filter down for results in the boots section, she could just type "brown leather boots". The bot would then give her a few recommendations, which she could browse through and further filter down if need be through the chat. If Customer Jane likes what she sees, your bot could take her further down the sales funnel and actually have her checkout within the chatbot! Additionally, she may be more likely to complete her purchase because she's being walked through the process and actively engaging with someone—even if this someone is just a bot.
Sales Funnel Start Point
While you probably have flashy buttons on your landing page that say "Sign Up Now" or "Schedule a Call", a chatbot may be a more proactive way to catch a potential customer's attention. You can easily integrate a chatbot into your website and make it the first line of communication for your customers on your landing page.
Visitors will see the bot usually on the bottom right corner of the page, prompting them to click on it and ask any questions they may have. These chatbot prompts are harder to ignore than a stationery button on your site, but not as intrusive as a popup suddenly showing up in the middle of your customers screen asking them to subscribe.
Depending on the size of your business, you may also have several different nurturing campaigns. However, it could be more efficient for you to mix things up. Instead of using only email to deliver your campaigns, you could implement a chatbot. This might help you with gathering more information for building your buyer personas. For example, it could help you see what kind of customer is most engaged with your service and the questions they're asking. As far as customer service, a chatbot would help you to avoid leaving your leads and customers hanging if they try to respond to a no-reply email.
Easier alternative to form fills
How many times have you groaned when you realized you'd have to fill out some long form just to get more info about a product? And I bet you've also gotten irritated when the form wouldn't submit because of a petty little mistake. But it doesn't have to be this way for your customers.
Integrating a chatbot would make the process much more casual and intuitive. Your bot would ask these questions much like a customer service rep would on the phone or in-person and guide the customer through the questions conversationally. Handling your form fills in this way also allows your customer to pick up from where they left off and lowers the chances of them abandoning your questions, like they can easily do with a regular form.
Let's be clear, though—chatbots shouldn't be used as a complete substitute for good 'ol fashioned, human customer service. Even with the world moving towards automation at a crazy pace, making sure your customers can talk to real people will always set a great company apart from the rest. But making the most of your team's time and not wasting your customers' time is just as important. A marketing strategy with a mix of diverse, highly effective tactics is what makes your brand shine in the end, and adding a chatbot to that mix just might be a game-changer for your business.