Essential eCommerce Mobile App Features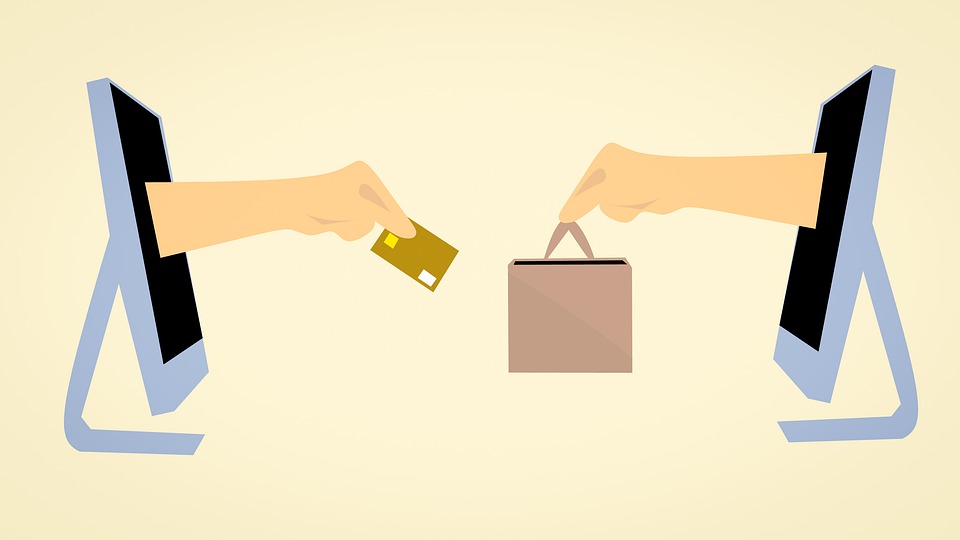 Ecommerce is witnessing a rapid boom after the emergence of Covid-19. The completion is on the rise, and more and more business is coming to the surface to become the favorite choice of users. To beat the competition and emerge as a unique brand, businesses need to consider including features that make them the best choice.
If you are planning to build a mobile app, make sure you convey your concern to the mobile app development company you are working with. These are some of the essential features you should consider adding to your eCommerce mobile app.
Quick Registration Process
A quick registration process is imperative to give a pleasant start to the customer journey. You hook your customer in a one-go. If they find the registration process hassle-free and quick, they make a good first impression of your app.
Alternatively, if the registration process takes a long time to get the process done, it works as a major turn-off for users. There are chances that they get deviated or leave in the middle of the process. Ideally, ensure a hassle-free, simple and short signup process to achieve higher conversions. A convenient and practical way to quicken the signup process is to enable Google or other social network accounts for the signup process.
Easy Navigation & Right Product Categorization
Since mobile screens are smaller as compared to the desktop, users want a simplified solution to navigate through the buying journey pain lessly. For this, you need to offer users easy navigation. Make sure you sort and categorize products in an easily findable way. If people can find the products or services based on categorization, they experience an effortless journey while buying from your eCommerce app.
Multiple Payment Options
Multiple payment options ensure a hassle-free checkout for different kinds of people using the platform. Whereas, if users do not find the preferred mode of payment in your eCommerce app, they are more likely to abandon the cart. So, you can improve the cart abandonment rate by simply providing multiple payment options, including e-wallets.
Facilitating multiple payment methods is one of the essential eCommerce app features to decrease the cart abandonment rate.
Moreover, the checkout process must be secure and simple so that people easily get through it.
Push Notifications
Push Notifications are an essential part of any mobile application. Mobile app developers and business owners take these features as an add-on to the mobile app benefits. It is an easy way to keep users informed and grab their attention with a single notification alert. Push notifications can heavily increase sales if you craft them well to entice your mobile app users.
Moreover, push notifications can be used to inform about fresh arrivals, discounts, deals, or simply about an unattended item in the cart. It's necessary to get off from traditional promotional phrases and formulate an appealing way to catch users' attention and direct them to the app.
Effective Feedback System
An effective feedback system is mandatory to cater to user remarks, complaints, and suggestions. It adds value to your brand image and keeps users loyal to your company.
The lack of an effective feedback system may cost a lot for an eCommerce business, whether a mobile app or a website. When customers are unable to share their complaints directly with the company, they are likely to share with people around them. To avoid the bad image of your company among your potential buyers, make sure you offer an effective feedback system in your eCommerce mobile app.
Effective Customer Support
Ensure an active and effective customer support system for your app audience. Your e-commerce app user might frequently need to contact a customer support person to get their concerns resolved.
Enabling mobile users to quickly get in touch and receive the needed help from your customer support can rapidly increase the sales growth for your eCommerce mobile app. Effective customer support and quick responses for customer queries not only improve sales but make customers feel valued.
Customer Experience Becomes Imperative
The app UI and UX must be well designed to appeal to users to keep using the app and complete the shopping. A bad UI/UX design can make users leave shopping during the process. If users come across a glitch or lag while using the app, there are high chances that they get frustrated and leave the app without completing the shopping. Adding features like searchability, autocomplete suggestions, and smooth navigation can enhance the user experience and leads them to check out seamlessly.
Personalization
personalization for recommending suitable suggestions to the app users can improve sales for your eCommerce app. If you effectively recommend a personalized list of products, it can heavily impact your business growth. It also improves user satisfaction with your brand. 
Order Summary and Status
Another feature that makes it easy and organized the whole customer journey is the order summary and shopping status. It makes users satisfied when they are well-informed about the process and details. More so, when users can easily track the order status, they remain stress-free about the delivery.
To enhance customer experience and overall journey, consumers need to understand and consider order tracking and summary as an essential feature of an eCommerce mobile app. Also, if there are delays or issues in the delivery, they get notified and stay aware of the process. This decreases the chances of customer dissatisfaction due to inconveniences or delays in the shipment. In short, order summary, status, and tracking options keep users informed and satisfied.