5 Ways To See How Much Traffic a Website Gets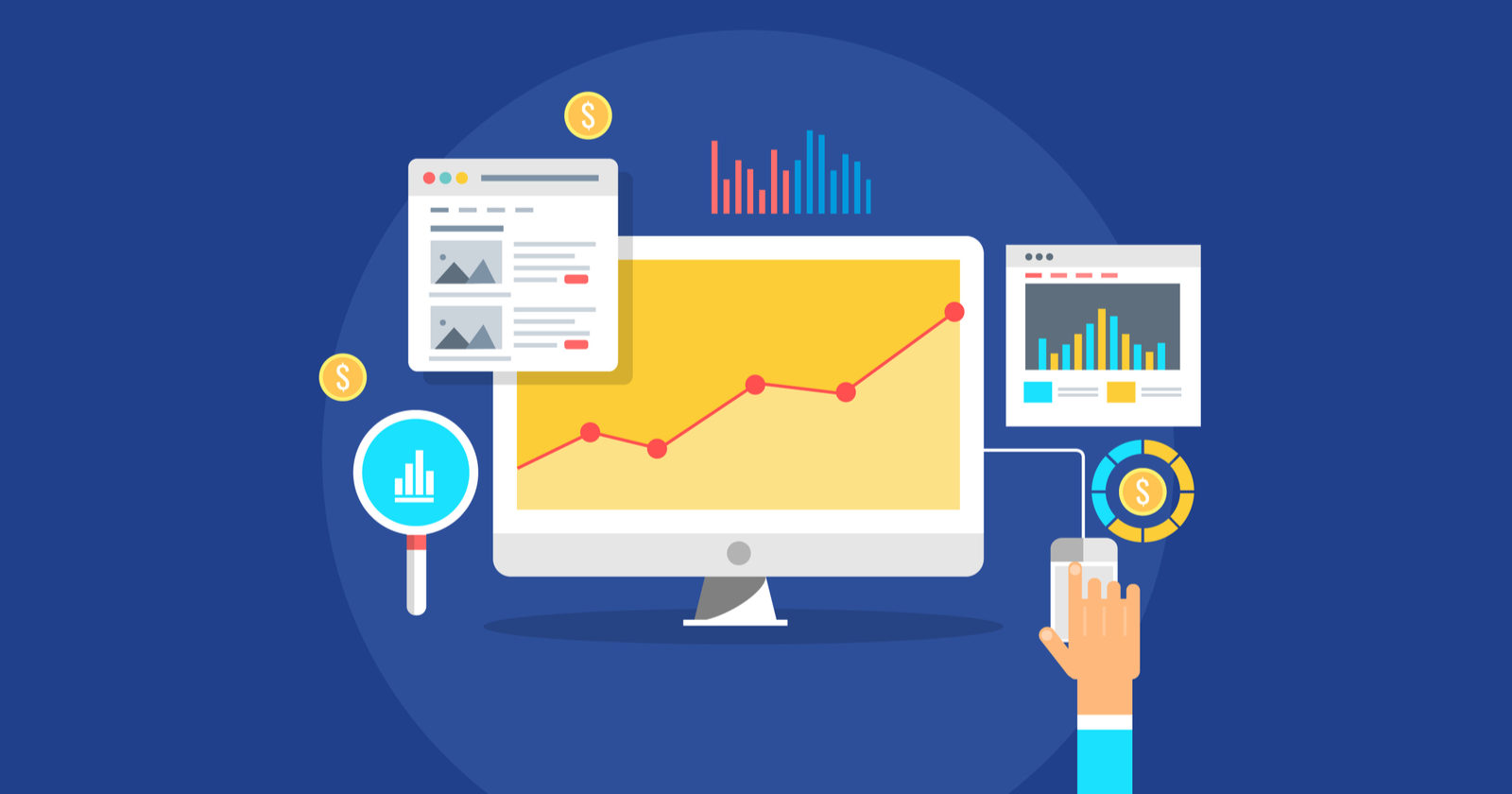 If you are thinking about performing competitive analysis on your competitors, then 'spying' about how much traffic their websites generate can be the most important thing to perform.
There are many valuable insights you can accumulate only by looking at the number of traffic coming to your competitor's website. For instance, it can significantly help in gaining some insights about what strategies they are using to drive traffic, whether their content is performing well, and whether there are opportunities they've capitalized upon that you haven't yet.
Of course, it will also help in assessing your current position in the industry in comparison with your competitors, and what you can improve.
What Is Website Traffic?
To put it simply, website traffic is the number of people visiting a specific website, measured over a limited period of time (typically monthly.) Website traffic is an important metric for any website, which is often the main measure of the site's overall performance.
The higher the traffic, the more opportunities the website will get to convert people on this website. This can be anything from signing up for an email newsletter, downloading an app/ebook, or making a purchase.
Top 5 Ways To Check Website Traffic
1. Check Their Pages
First things first, before you'd have to rely on premium software and third-party sites, check whether the website actually publishes their numbers on their site (or have mentioned it somewhere else online).
There are actually many websites doing this, and you can check for their "About Us" page or if they have a dedicated page for advertisers (i.e. an "Advertise With Us"  page). A high number of website traffic is effective in attracting advertisers, so there are websites like Search Engine Journal that lays out traffic stats for this purpose.
However, there are obviously many websites that don't do this, so this can't be a one-size-fits-all approach. Also, don't forget that the figures these sites list on their site are usually not the most up-to-date and/or accurate ones. If this option is available, however, it can be a very cost-effective one.
If you are using this approach, don't forget to check whether the site was recently updated (or if it uses a real-time counter).
A quick tip, you can use search queries "advertise with us+[your niche]" or "advertise with+[your niche]" to find these pages.
2. Check Their Traffic Reports (If Any)
This one is relatively similar to the above's approach, but there are key differences.
Many websites and blogs often publish their key statistics on their websites, which often also include their income (and traffic) reports. This is especially true for businesses where transparency is their main selling point, or if it's a website about making money for blogging.
Again, this can be a very cost-effective method (even, totally free), but not all websites are doing this. When they do, however, it can also be a major resource for other information like advertising revenue, sources for external profits, and other information that might be valuable for you.
3. Look at the Number of Social Shares and Engagements
This approach won't directly show you the site's traffic but can be a good indicator for the accuracy of your measurements using other methods, including if you are using third-party solutions (as we will discuss below)
There are websites (especially blogs) that show how many users shared the post on social media. Alternatively, you can also use tools like BuzzSumo—that offers a limited number of free checks— to get this number.
If you only want to check the performance of a blog in comparison to your own blog, then probably checking this number alone can be enough. However, you can also estimate the site's traffic using this data. The greater the number of shares should translate into higher traffic and engagement.
If the blog also has a comment section, you can also check the number of organic comments generated. More comments mean that the website is generating a significant amount of traffic.
4. Using PRNews Traffic Estimator
This one is a pretty unique trick that you can do for absolutely free. PRNews.io offers a free Unique Viewers Estimator where you can simply put in the target URL, and it will show the average views, social shares, and total audience.
While it doesn't show the site's real traffic, it can give you a pretty close estimate of your competitor's traffic.
Also, PRNews also offers real traffic data for news publication sites, so if you are looking to check the traffic of sites in this niche, this can be a really good source.
5. Using Third-Party Traffic Checker Tools
We saved the best for the last.
The best approach to see how much traffic a website gets is simply to use the right software, and thankfully there are many options available on the market with varying prices (unfortunately, there is no viable free option at the moment).
Yet, here are three best traffic analytic tools we'd recommend:
SEMRush
SEMRush is among one of the most popular marketing analytics and one of the best Ahrefs alternatives at the moment, and if you want to check how much traffic a website gets, you can simply go to the Marketing Insights menu on SEMRush, then go to Traffic Analytics.
Then, you simply have to enter the URPL of the website you want to analyze, and click search. Voila, you'll get a detailed report for the URL, including the total number of visits, unique visitors, average pages/visit, traffic rank, and so on.
Ahrefs
SEMRush's (very) close competitor, Ahrefs is also very potent if you want to check the number of traffic coming to a website. You can use Ahrefs' Site Explorer tool, enter the URL of the target website, and click the search button.
In Ahrefs you can also check traffic coming from paid search ads, by clicking on the Paid search tab.
Alexa
Alexa is a web traffic analysis website and is also Amazon's sub-company. Similar to Ahrefs and SEMRush, you can simply enter the target URL after you've made your registration to Alexa, and click the search button.