7 Bespoke Software Development Trends For 2021 To Watch Out For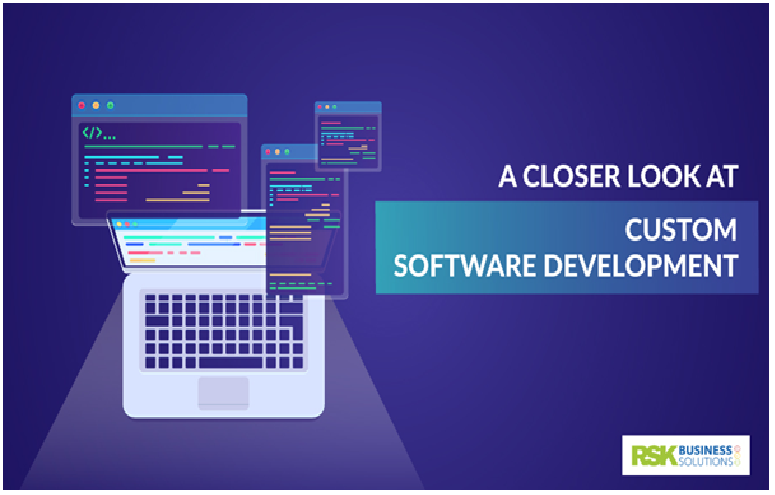 The year 2020 has brought in waves of changes to software development industry. New innovations have surfaced, which have helped developers to build better software solutions for their clients. The year 2021 is expected to be even better for bespoke software development. Newer trends and technologies will again ensure the development of products that ready for the future.
This has been a unique year in every way you look at it. And it is now drawing closer to an end. The experts in the software industry have made their predictions about which trends will rule the bespoke software development market in 2021 and which one will not get toomuch attention. Our focus will be on the top trends that are expected to take the software development industry by storm.
Native Apps Will Rule The Market
The development of native apps has already seen a significant surge in recent years but this trend will gain more popularity than ever in 2021. Native apps are going to be the talk of every software development circle. And businesses will start looking for a custom software development company that has the required expertise in native app development. Companies that possess this expertise will be the most sought after ones.
Native apps are those that are developed to work on a particular device or platform. They can be designed to work specifically on a smartphone or a platform like iOS or Android. Being developed for a particular device or platform, these software programs are known to deliver powerful performance and improved user experience. This is why more and more businesses have already started moving from hybrid apps to native apps. A compromise in performance or user experience, especially in these times, could cost businesses dear. And this trend is expected to be there even beyond 2021.
Artificial Intelligence Will Continue Marching Forward
Whether you are looking for software outsourcing companies in the UK or anywhere else, you can expect them to suggest the use of AI in your project. AI has been the go-to technology for software developers for a couple of years and it will get even popular amongst developers in the future. It is a dream technology to work with and it has everything that can help businesses to refine the way they do business. Machine learning and AI are the two most preferred innovations for developers worldwide. However, 2021 is expected to see a change in the way AI is used. We will have to wait and see how this trend manifests itself but you can rest assured that it is going to be exciting.
Progressive Web Apps Will Gain More Popularity
One of the hottest trends in the software development industry right now is progressive web apps. These are web apps that run on smartphones and other mobile devices. What makes them different from your typical mobile apps is that they don't need to be downloaded from app stores and neither do they require storage space on the mobile device. These come with accessibility of websites and function like your usual native apps. You can expect them to provide the user experience and performance that you get from native apps.
Progressive web apps are also similar to native apps in how they can .use the device camera and other device hardware for performing different functions. What makes them different from native apps is how easily they can be developed and maintained. You just need to install these apps on your desktop, laptop, or smartphone to start using them. You don't need a browser to use them.
5G Technology Will Get Bigger
5G technology made a lot of headlines at the start of this year. However, most of the attention that it was able to grab was for all the wrong reasons. But it was later found out that it had nothing to do with the spread of the virus. So now it is expected to back big time amongst the biggest software development for 2021. The difference now is that it will take that spot because of the right reasons.
We all know that 5G technology is a lot better than 4G technology. It is a lot faster than its previous version and this why experts believe that it will becomes the technology of choice for data transmission more than a billion device across the world in the next few years. 5G technology is great for apps virtual reality apps and augmented reality apps amongst others. This technology will be useful for developers who want to build solutions that can enhance business performance. Software development is also very important to the growth and success of a company. Paying attention to the new trends in the industry is key to making the most of what different technologies have to offer.