Surefire Ways to Building Brand Awareness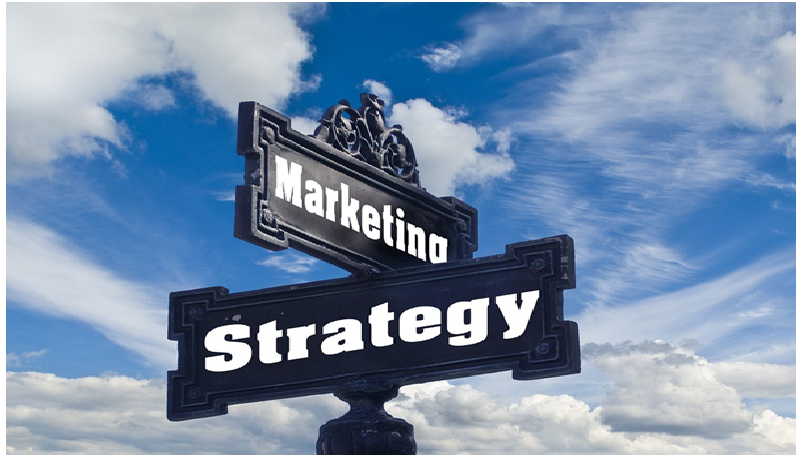 In the present day's competitive business market, brand awareness has become more important than ever. To surge through the wide brand pool and get people to recognize it, you must invest in creative brand awareness-building techniques. It'll help foster an understanding of the value your company adds to people. Brand awareness has many associated benefits, including initiating trust with your customers and building brand equity. Hence, knowing effective ways of advertising your brands will help you sand out.
Here are surefire ways to building brand awareness:
1. Harness the potential presented by SEO
To start with, get a savvy web designer to create an appealing website for your brand. Or, if you already have one, publish useful pages, including blogs, to create valuable Search Engine Optimized content. Since consumer demands are quickly changing and the digital realm is swimming closely with this change, harnessing the marketing potential presented by SEO will help create a massive awareness of your brand.
SEO website content helps you rank high in search engines and exposes your brand to more customers with high conversion rates. Ensure that you do extensive keyword research and incorporate it into your content to make it much easier to reach the targeted audience.
2. Use shareable infographics
The digital visual appeal offered by infographics is vital in marketing your brand and making it popular among people. According to online data, infographics are among the most marketable brand awareness tactics, falling fourth in popularity. They simplify information, making it easier to understand, and this gives you the edge over your competitors in making your brand more conspicuous. Naturally, humans are visual creatures, and infographics – which are more visually appealing – trigger their curiosity more.
3. Do occasional giveaways
People love things offered for free, and doing occasional giveaways will help your brand get recognized more. It wouldn't bite much into your profits if you give something small out for free. It'll surprise you with so much exposure. If your company sells electronic gadgets – say fridges – target the hottest season and give away a few of them for free on limited time. This witty tactic will prompt more people to join the promotion, and word will spread like a bushfire.
Make sure to also use catchy headlines that are captivating and more engaging. You can use street slang and simple jargon to help you capture people's attention and drive in traffic in the long run.
4. Have a social media presence
In the contemporary world, almost everyone has a social media account. Social media presents a unique opportunity in popularizing your brand and entice people to interact with it. For instance, Facebook, the most popular social media site, gets your company known to people, even minority groups. The strategy used by Facebook in reaching and connecting people worldwide makes it a much-used social platform, and you can use it to your advantage. Other sites, including Twitter, Instagram, Pinterest, and TikTok, are practical and effective ways to get your brand known. Create pages on these sites and have people interacting with them consistently.
Share valuable information about your brand, including updates about your company. Also, create quick-fire quizzes and simple challenges to stamp your presence and make your followers interact with you. However, avoid anything controversial, including politics and religion – unless your brand leans to that side – as this will divert followers away and smudge your brand.
5. Utilize the potential of online influencers
If there's ripe cherry you should pick in advertising your brand, it's online influencers. They're the internet's gold and play a huge part in popularizing brands. The likes of Kylie Jenner and Christiano Ronaldo have taken the world of brand marketing by storm, and big companies are harnessing this potential to get their brands out in the market. However, walking in the same strides with them can be too much of an overstretch – unless you're an Adidas or a Walmart equivalent – as it's usually expensive.
Therefore, identify and utilize local online influencers who have significant fan followings and command massive attention. Partner with your local comedians and artists who will entice more people to interact with your brand, which will help create widespread awareness.
6. Sponsor a few local events
Sponsoring a few local events in your neighborhood helps to popularize your brand. This act of goodwill endears your company with people and paints a good brand reputation that people associate with the good in a community. If there's a local food bank serving the needy and the homeless, try chirping and offer a hand by taking care of food transport using your company's vehicles. If there is a community event to create awareness on drugs and contraceptives, offer help by sponsoring it and tagging your brand's name along. This way, you'll easily get noticed and create awareness among people.
7. Use videos in advertising your brand
Videos rank high among most search engines, and Google, for instance, ranks them higher on their search engine results page. This incredible SERPs marketing potential helps people to recognize your brand quickly. Besides, videos get the most shares, especially if they're more captivating and engaging. Videos are a potent brand marketing tool and are definitely worth the try.
8. Start a referral program
Most people would trust recommendations from friends who, at some point, have interacted with your brand. Word of mouth is a viable method to help get your brand out to people, and harnessing its potential can be substantial. Try offering discounts, gifts, and coupons on products purchased through referrals, and you'll be surprised by how much it gets your brand's name out there.
Creating brand awareness requires a little effort and a bit of wit and creativity. In the contemporary world of business, this can seem daunting. However, once you get people whispering your brand's name for all the good reasons, there's no going back. Brand awareness is an incredible tool to gear up success in your company, and you should never take it for granted. We hope these few surefire tips will help get your brand known to people and give you a push as you surge through the competitive business world.