7 Mistakes to avoid while redesigning a website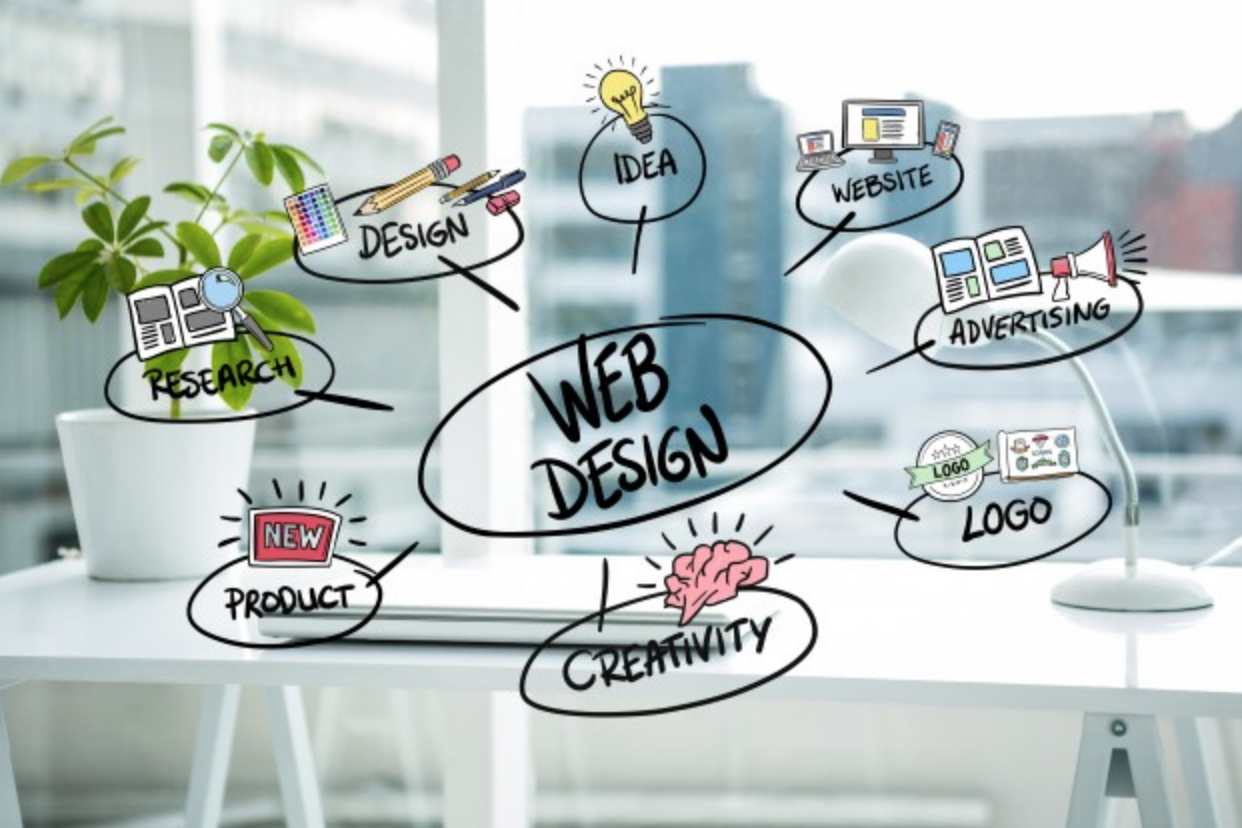 Are you planning to revamp your website design to attract more visitors and generate leads?
Well! Redesigning a website is always a daunting task, but it can be done successfully by joining hands with an experienced website designing agency. Always remember, if your website is visually appealing and error-free, then you can easily take your business to the next level.
A well-designed and perfect website will help you boost your website traffic but also helps you rank higher on Google. You would be surprised to know that 90% of the people will redirect to another website if they experienced a bad design.
By analyzing your website from time to time, you can easily get an idea of what is working and what needs to be updated. Indeed, to improve the bottom line and come up with more options, you might need a lot of time.
No worries! By keeping all these things in mind, I have jotted down the seven biggest mistakes that are commonly made by people while designing a website. So, whenever you redesign your suite, make sure you avoid this mistake to generate the best possible results.
7 Website redesigning mistakes
Let's get started….
No setting the right goals
If you think that website redesigning is all about using the latest trends and techniques, you are on the wrong track. You need to understand the reason why you are updating your website design. Say if you want to create a simple website, but it includes complicated navigation, then you won't be able to achieve your goals. Therefore, you need to realize what you aim for.
Setting up the final goal will not only give a clear perspective to design a website but also helps you to take your business to the next level. Thus, before you start redesigning your site, make sure every individual working on your website is familiar with the goals that your business needs to achieve.
Not coordinating with UX team
Just think for a moment, what is the primary objective of redesigning a website? If I am not wrong, then you might be looking forward to keeping users engaged and inspiring them to take action; and this can only be achieved if your new website is positive UX & SEO.
Many organizations understand the importance of user experience but do not take help from the UX team to ensure that your site is designed professionally and will surely increase customer satisfaction. Their experience will help you get the final design that will truly delight users and allow them to make a purchase.
Focusing on design over functionality
Another mistake that you might make while redesigning a website is ignoring the functionality. No matter how effective your website design looks, if your website is created with poor functionality, then you cannot expect them to stay on your site.
So, make sure, when you redesign your site, focus on its functionality. If it works better than your previous website, then you can easily retain more audience by helping them find whatever theory they are searching for. Always remember that easy navigation and smart content helps in improving your website performance and generating leads.
Ignoring Page loading time
While designing a website, many of us forget about SEO, especially page loading speed. If your website loads slowly, then there are more chances to increase your visitor's increases, besides having an appealing look. According to the statistics, it is found that 53% of the mobile audience will leave the website if your suite loads for more than 3 seconds.
So, whenever you redesign your site, make sure each page of your website does not have any tech problems. Start finding ways that can help you boost your website page loading time. Thus, you can also take the help of SEO experts to understand that the web pages are both appealing and SEO friendly.
Not analyzing website performance
Another mistake that you might be making while designing a website is not analyzing your site. By assessing the website on a regular basis, you can understand which page is commonly loved by the audience and which needs to be updated. By assessing the website for KPIs and data analytics, you can easily know what is lagging in your current website and what things you need to consider while preparing a new site.
By auditing your site, you can instantly identify the errors and solve the issues. Thus, try making a habit of checking the website regularly, as metrics can do wonders when it comes to redesigning a website.
Not focusing on content
Truly said that "content is anything that adds value to the reader's life." If your content is not appealing and educational, then having an attractive web design goes into vain. Choosing web design over content is one of the other common mistakes that are made by many developers.
Are you also making this big mistake, then it will surely recommend you to update your web design by keeping content on the top? Always prefer creating exciting content that is as per your target audience. Remember, once you start creating excellent content besides creating simple and attractive designs, you can easily build a website that stands out from the rest.
Setting unrealistic redesign budget
Last but not least, the mistake that many designers make while revamping a website is not setting enough budget. If you think that without spending money, you can get outstanding results, then it is next to impossible.
If you want to design a website that ranks higher on Google, then you set a realistic budget. By spending little bucks, you can expect to get a site that directly represents your brand. So, make sure your investments are made in the best possible way.
Prefer reading- How to Recognize the Quality of Website Design?
In a Crux
In today's era, having an alluring and error-free website design is as important as eating food. Hopefully, by keeping the above mistakes in mind, you can ensure that your next website can help you convert more leads and generate revenue.
So, now you are ready to get started with your website redesign. But still, if you have any concerns, do share in the comments below.
Happy designing!