Actionable Tips to Improve Your Google My Business Profile Visibility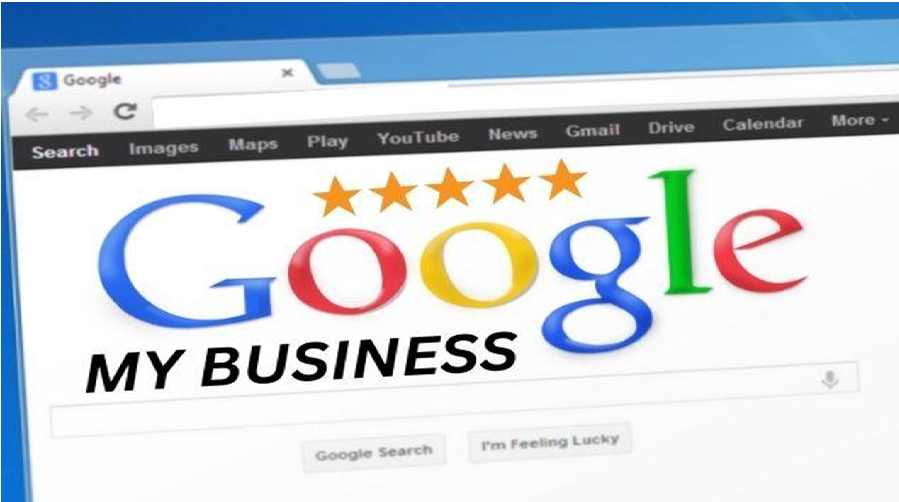 Have you ever wondered why Google displays a list of service providers' websites with brief descriptions and a map pointing to their location when you search for a particular term?
All of this is possible thanks to Google My Business, which was launched in June 2014. This feature lets you promote your company on Google's search engine and Maps.
A strong online presence is essential for companies of all sizes in the digital era. Your Google Business Profile can be optimized to increase your visibility and draw in new local clients. But that's not all; achieving a higher position in search results and connecting with your target market depends on local SEO.
Google My Business
——————————-
Despite Google producing billions of views monthly, businesses only get a small portion of that traffic. Because of this, it's critical to have a Google My Business profile that includes key details like your location, business hours, and distinctive products.
You may improve your chances of being found by people who are prepared to buy by concentrating on local SEO and enhancing your Google Business Profile and Map Pack. Any company with a physical location or that provides services to a specific region may benefit from local SEO services.
One of the Google ranking factors is Google My Business, which helps put your local business in the best position to get found and convert motivated searchers into paying customers. A strategic approach ensures your company stands out from its competitors.
Start by including accurate and thorough information about your company and swiftly responding to client feedback. Use relevant keywords to increase your website's searchability and attract more visitors. With these pointers, your company can quickly become a local search powerhouse.
Tips to Improve Your Google My Business Profile Visibility
——————————-
Optimizing your Google Business Profile is essential to increase your online presence and attract local clients. Following these optimization ideas, you can create a robust Google Business Profile that attracts potential customers and helps your business grow.
Business Account Verification
Sign Up For Your Business Account
NAP Consistency
Add Map Navigation
Image Optimization
Review and Feedback
Keyword Optimization
Add New Information
Q&A Utilization
Business Account Verification
——————————-
To register your Google My Business account, go to google.com/business and enter your company name, location, delivery area, category, and website/phone number. You can verify your business via email, phone, postcard, immediate verification (needs Google Search Console), or bulk verification.
Verification is necessary because there is a different business with the same name, and people sometimes need clarification with its name, so you should verify and claim your business as soon as possible.
A verification code is necessary for all verification techniques. The quickest verification code is necessary for all verification techniques. The ideal method of bulk verification is for companies with numerous addresses.
Sign Up For Your Business Account
——————————-
By simply using your business google account, you can sign up for your business account. You get your business verified via email or by getting a Pin. Google will accept your company listing as legitimate, which may result in improved rankings in search results.
To demonstrate that you value customer feedback, respond to positive and negative customer reviews as soon as possible. It's crucial to claim and validate your listing to guarantee that the information about your company is current and accurate. Thus, take the time to enhance your listing and watch your business grow to experience the advantages of Google My Business.
NAP Consistency
——————————-
While maximizing your Google My Business account, it is crucial to include accurate and comprehensive information about your business, including NAP, website, operating hours, and distinctive products. This information is essential to ensure potential clients can find your company and contact you.
Correct and accurate information increases your chances of appearing better in local search results and builds trust with your audience. You should maintain consistency across all online channels with your NAP.
Add Map Navigation
——————————-
Including a map in your Google My Business profile is beneficial for various reasons, including better location visibility, search engine optimization, customer convenience, increased trust and trustworthiness, and mobile optimization.
Location visibility increases trust by demonstrating that your company is real and has a physical location by making it easier for clients to find you on Google Maps, improving your visibility in search results, and more.
Also, mobile optimization can assist customers in finding your company while they are on the go, bringing in more clients and enhancing your company's online visibility and authority.
Image Optimization
——————————-
When improving your Google My Business profile, images are important. In the same way that potential clients form a positive first impression of your business, high-quality images can also highlight its services.
It's crucial to include a range of photos that fairly depict your company, such as images of your staff, products, locations, and your team and services. Customers may better understand your company's mission, and your profile may be more visually appealing.
Make sure to pick sharp, well-lit, and high-quality pictures. Don't use stock photos or images that aren't true to your company. Consider paying a skilled photographer to take pictures of your company.
It's crucial to optimize your photographs for search in addition to using high-quality photos by including pertinent keywords in the image file name and alt tags. As a result, you will be more visible in search results, and more potential clients will be drawn to your profile.
Review and Feedback
——————————-
Because Google's ranking algorithm heavily relies on customer evaluations, it is crucial to encourage clients to post reviews on your Google Business Profile. Companies with better ratings and favorable reviews are likelier to top search results. Also, client reviews can offer insightful commentary on your company's strengths and opportunities for development.
It's crucial to immediately reply to positive and negative reviews to foster trust and demonstrate appreciation for your customers' opinions. You may establish a good relationship with customers and demonstrate gratitude for their business by replying to positive reviews.
Regarding bad reviews, being responsive immediately and resolving the situation can demonstrate your dedication to customer satisfaction and willingness to make things right.
Overall, encouraging and responding to customer evaluations can help you improve your online reputation and attract more potential customers to your firm.
Keyword Optimization
——————————-
A crucial component of SEO, keyword optimization can increase your Google My Business profile's visibility in search results. Your profile is more likely to appear in search results for those particular keywords if you use pertinent keywords in your business description.
The best way to enhance your profile is to conduct keyword research to determine the terms relevant to your business and well-liked by your target audience. Once you've determined these keywords, naturally and organically incorporate them into your profile's business description.
Add New Information
——————————-
Google Posts is a feature of Google My Business that allows businesses to communicate with their consumers in real-time. Businesses may update their profiles with fresh details, updates, events, and promotions by using Google Posts. As a result, firms can connect with potential clients while keeping their profiles lively and up-to-date.
Regular Google Posts posting can increase your profile's exposure in Google search results and help you connect with more people. Potential clients can locate and interact with your business more easily, thanks to the postings' immediate inclusion in search results.
It's crucial to remember that Google Posts have a 1,500-character character restriction and must contain an appropriate image or video. As posts can remain visible for up to seven days, businesses must regularly publish new content to maintain an active and interesting presence.
Q&A Utilization
——————————-
Q&A uses the Google My Business Q&A tool to respond to frequently asked questions about a company. By adding appropriate keywords to their comments, this feature enables business owners to both help out potential consumers and increase their search exposure.
Businesses can save time and resources by proactively responding to frequently asked questions to decrease the need for customer care inquiries. Also, giving relevant answers and information can help develop trust with potential clients and enhance the possibility that they will choose your company over rivals.
It's crucial to monitor and frequently update your Q&A section to ensure the data offered is correct and current. Businesses can also encourage customers to use the Q&A function to promote interaction and enhance their online presence.
Wrap Up
Maintaining up-to-date information, encouraging client evaluations, adding images, utilizing Google Posts, and monitoring your profile are all practical suggestions to enhance your Google My Business page.
By a regular stream of evaluations, GMB may help you strengthen your internet visibility, draw in additional clients, and interact with your current clientele. Your Google Business Profile is key to local search and how customers browse for business information. Experience the advantages of Google My Business.