Advantages of Social Media Marketing for The Healthcare Industry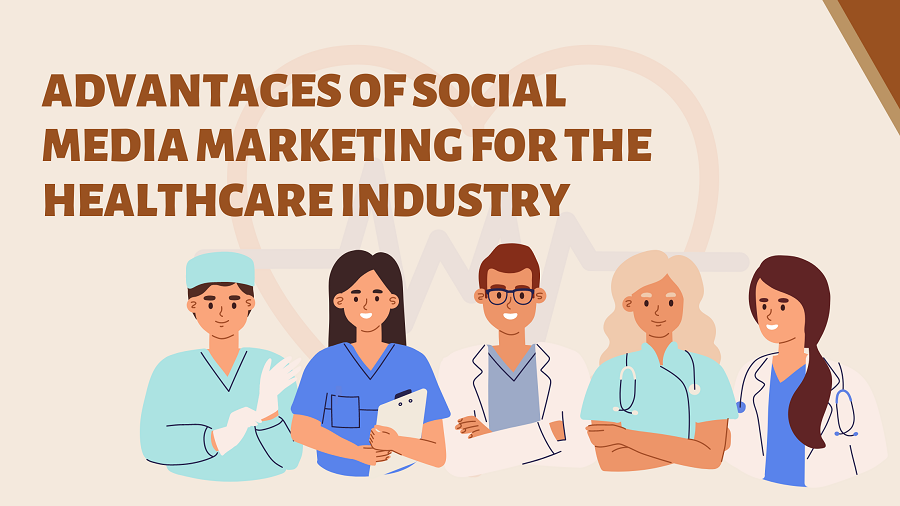 A social media marketing strategy is the best way to gain the target audience's attention. Especially nowadays, when the entire world revolves around digitization when it comes to healthcare social media marketing- you can carry on with the following tips.
How Social Media Benefit Healthcare Industry
——————————-
It is no secret anymore that social media marketing strategy helps businesses increase brand awareness. Social media is crucial in delivering a business's vision and message to audiences. In short, make people get to know about your business. One of the most obvious qualities that make a brand "brand" is that many people are known for your products and services.
In the healthcare industry, social media has proven to be a boon. Through the medium of social media, a medical professional or a hospital can spread information on impactful diseases, infections, etc.
During the pandemic, doctors and people were able to share their experiences going through quarantine and fighting COVID-19. Especially during the corona, social media helped millions of people interact, share their country's healthcare situation, and reach those in need.
Following are some examples of medical professionals sharing their expertise through social media.
The government of different countries uses social media to their maximum capacity. Countries can issue safety guidelines, keep the public view in mind and share essential health advisories.
One of the biggest issues that social media faces are that of laying out misinformation. People can often get scared because of wrong misinformation and myths- this was seen many times during the corona period.
– Exercise the Role of Misinformation
When used in the correct manner, social media help out in unfurl accurate information; it can be related to any topic- trending or evergreen. This brilliant feature of social media channels can be used when the information spread is not forged, right, and valuable to millions of people.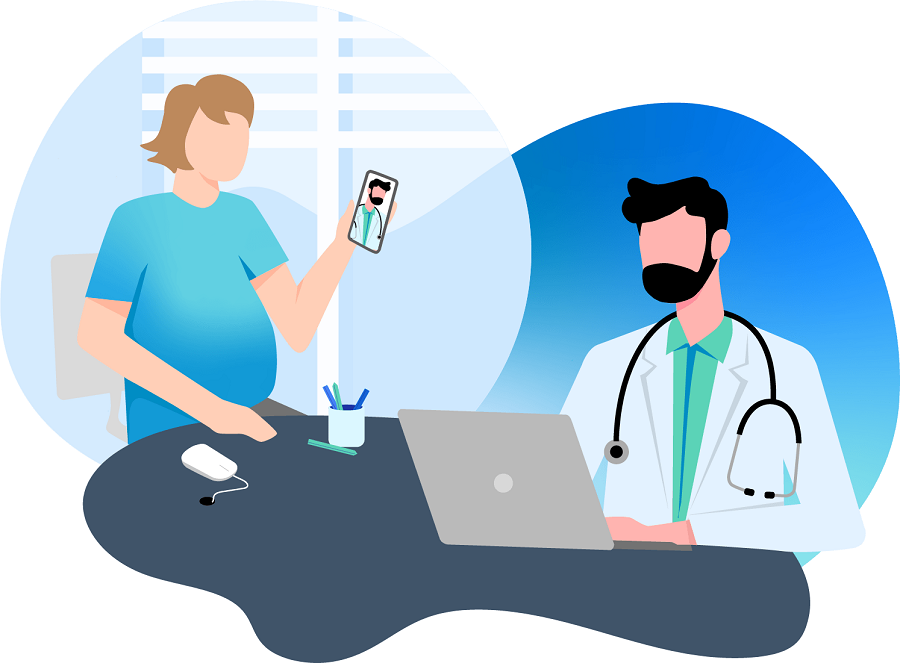 If we dig deep, there are many misconceptions regarding health on social media. But thanks to "no lack of information," next-gen or millennials are aware of the concept of "fake news," which came into light mostly during the corona period. Some social media accounts were posting fake news on, mostly on COVID-19.
Some people take fake news seriously; for them, it can prove extremely harmful.
– Deliver Information to Educate the Public
The responsibility to provide truthful information to the public falls on the shoulders of the public. Nowadays, people use the internet to learn about a disease by writing down symptoms. Many medical professionals practice this strategy to build a connection with their audiences.
– Create a Comfortable Bond with Patients
People are often not excited to see a doctor for a diagnosis.
Something as easy as a check-up can end up with a daunting diagnosis, and the anxiety is greater for people who are in the line for a potential diagnosis.
One needs to be empathetic to ease patients' concerns; it helps to calm them down. Social media is an excellent platform to show certain measures to make every patient feel at home and heal as they go on with the procedure.
– Make Use of Existing Valuable Resources
Medical practitioners learn new information via national or international conferences or by reading credible research papers. You can use social media platforms to deliver all the information known to your audiences.
We'll take an instance from the days of critical COVID-19; in 2021, the European Society of Intensive Care (ESICM) continued managing their medical conferences digitally- all this sharing of information made people hooked. Many medical institutions turned to social media to form a connection with people (their audiences) through Twitter, YouTube, and Facebook.
– Economical Marketing
There is no need for a decided budget with internal healthcare social media marketing. Potential patients can gain a lot from valuable social media marketing, which naturally leads to more profit. Patients, without a doubt, take their health care seriously and want to maintain the same for a long-time.
As we made it clear, a physician's consistent practice combined with a strong social media presence can significantly change people's lives. With helpful information, people can prevent the disease by putting their health on top. Often people can share their personal diagnosis experience with other people and assist them with taking care of themselves.
– Show Your Achievements through Social Media Network
People want to know their doctors and nurses and the community they serve. As a doctor, sharing information about your daily activities shows that you care about your patient's well-being- all this builds an untold trust and motivates patients to visit their clinic or institution.
It is best to consider your professional achievements and represent what your organization stands for; this includes doctors who are part of state medical boards and big medical institutions and are connected with the media.
Open communication is necessary for the health industry, and to start with digitally is the call of the era. Social media channels such as Facebook and Twitter are the best options for posting crucial information. Online social media communities are a great platform to hold time-worthy discussions.
In a true sense, social media binds the relationship between patients and their doctors- and permit everyone other to join in. Along with that, potential patients use social media to discover more useful information about any trending or evergreen healthcare topic.
– Invest in social media to Heighten Your Practice
Social media is the most important aspect- for sure, it has some drawbacks and advantages. Social media channels are used by people for different reasons- but others deny to take help. Keep in mind that without the use of social media, you can lose out on potential and new patients.
Want to Explore Healthcare SMM Strategy?
——————————-
Every industry needs social media marketing to earn engagement and reach. If you are a beginner and need guidance on how beneficial social media marketing strategy can be-, consult a social media marketing expert.