App Store Optimization: A Crucial Step For Your Business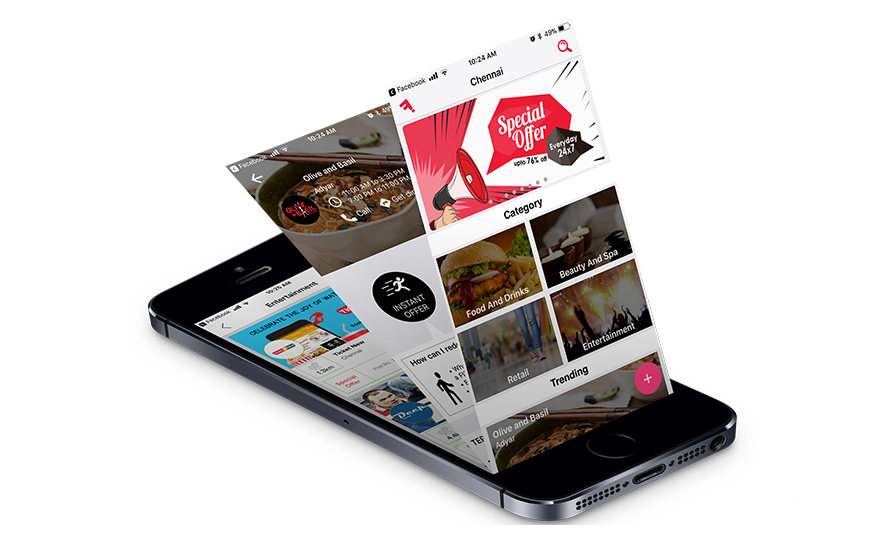 App Store Optimization optimizes your mobile app usage by ranking it higher in the app store. The main objective of ASO is to drive more traffic to the application so that many users will get to know about the app and download it. The app's traffic can be increased by making your mobile app more visible to the users and that is precisely the reason why ASO is crucial for your business.
It is necessary to develop a mobile application for your business. The same amount of attention must be given to making your business app visible to users. This is where ASO comes into play. Most of the applications are discovered and downloaded by searching them in the app store. S, it is necessary to top your app in the search list. Certain App Store Optimization strategies can be followed to make sure your app gets a better rank. To create a positive impact on your app engagement and business improvement, spending time to enhance your ASO is the best way.
Here is a list of factors you need to consider when optimizing your app.
ASO Factors to Pay Attention to For Fruitful Outcomes:
#1 App name
The app name or the title must consist of the keyword having the heaviest traffic. Don't keep on changing the title when you find better keywords. Research well on the high-engaging keywords and add the one that is most relevant to common searches.
#2 Keywords
These help you increase your ranking in searches. As for app name, research keywords that are relevant to your application that is most often used by app store users. Compare your traffic every week and analyze how far your keywords are playing a vital role in the same.
#3 Description
As soon as you decide to go about mobile app development for your business, you will arrive at the main objective of that application. Along with that include the extensive features and benefits of your application and your app description is ready! Keep it catchy, short, and impressive enough to download your app at that very instant.
#4 Subtitle
This is the small intro about your application that comes below the app name in search results. Use more descriptive keywords in the subtitle and make sure you stick to the character lil=mit as well.
#5 Downloads
All the app store optimization strategies you are following are to make people download your app. To encourage them in addition to all other aspects, add app screenshots, small tutorial videos, and similar other things to give a clear view of your application. App previews are the keystones of app downloads. Ensure to do the best with it.
#6 Reviews and ratings
Users who aren't familiar with the app brand eventually go to the review section. For a good review and rating, quality is all that matters. Remember, reviews and ratings affect conversions and hence you must design and develop your app in such an impressive and usable way.
Reasons Justifying Why App Store Optimization is Essential
The advent of new advancements is forcing businesses to come with innovative app ideas. Even though that could be made possible, to reach the audiences, tell them your app exists, and increase the chances of success for your business becomes tedious. Here are the top 3 reasons why App Store Optimization is essential for your business to handle such issues.
They are the largest discovery channels
Nearly 40% of smartphone users are opting to search their desired applications in the app store. So, it is evident that the app search is the primary source. And it can be easily handled in a way that strides your business success rate if you hold the best ASO strategy. It serves as a solution for less overhead and increased returns.
Less user acquisition costs
When the App Store Optimization strategies are significant enough to take care of your app's triumph, the downloads will increase over time and it costs nothing. Once your strategy is implemented, it starts showing productive results and drives your business revenue to reach new numbers.
Serves as a long-term fix
Marketing strategies such as content, email, and paid ads serve as promotion aspects but not for a long term. ASO gives you lucrative merits with a one-time investment with the installation of your application proliferating regularly.
Benefits of Using App Store Optimization Which Makes it Crucial for Businesses
App store optimization strategies can serve super beneficial to grow your business by getting your business application widespread among the masses. Keyword ranking and app installation numbers will have a strong and positive impact on your business growth and ASO is effective enough for these parameters since they provide the swallowing leverages.
Increases App Visibility
Makes your application easily notable and assembles your app in a standard position.
Increases App Downloads
Boosts your application installation numbers and gives long-term outcomes.
Increases Conversion Rates
The more the conversion rates, the more the app downloads will be. And it is very well taken care of by app store optimization.
Gets Global-level App Users
With multilingual options and localization strategies, your application will be made available for all the years around the globe.
App Store Optimization Strategies – Tips to Succeed in Your Business
#1 Understand Your Target Users
Most of the applications are not reaching the target audience because of infinite reasons. To avoid these issues, tailor your strategies in an efficient way. Dig deep and research your audiences. Learn why people need your application and how they are willing to use it. By exploring the varying interests of your target audience, your app ASO can flow and evolve with the market.
#2 Strategize to Improve Discoverability
Undoubtedly, improving app discoverability is the basis of improving app engagement and thereby rising app revenue and business success. The main aspect of this is keyword optimization. The conversion rate and the tap-through rate can be highly increased if your keyword matches the searching ranks to the fullest. This proves that for a strong App Store Optimization strategy, it is important to focus on app discoverability, keyword optimization, and conversion rates.
#3 Hypothesis-driven Optimization
This is basically intricate research that you have to perform on your competitive applications. Use ASO Tool Box to assess your competitor's assets and ideas. Lay down the good factors and parameters to be improved in your app by going through the reviews. Identify the features that the users are engaged with most of the time and pay attention to details in them. Cover your app functionality impressively and effectively and draw your target audiences to use your application.
#4 Follow the ASO Cycle Promptly
This cycle is the combination of steps involved in strategizing your ASO.
Perform research
Develop high-level hypothesis
Test your hypothesis
Analyze the obtained outcomes
A successful App Store Optimization is more than just inserting keywords. Your strategy must involve every grain related to your application since the market and competitors are evolving with the evolving tech trends.
Wrapping Up
From the aforementioned facts, you will now be aware that App Store Optimization requires constant monitoring and evolution. Hence it is important to keep on repeating the ASO cycle aligning with the tweaks and trends happening with technology and the app store.
In case you are looking for an App Store Optimization company or other potential service providers in the industry, then make sure the company satisfies your ASO needs and has top-class App Store Optimization Strategies. Make the best use of the available marketing and ASO strategies, stand unique in the mobile app market, and garner the rewards offered by App Store Optimization!