Best 10 Hr Management Tips To Run An Effective Business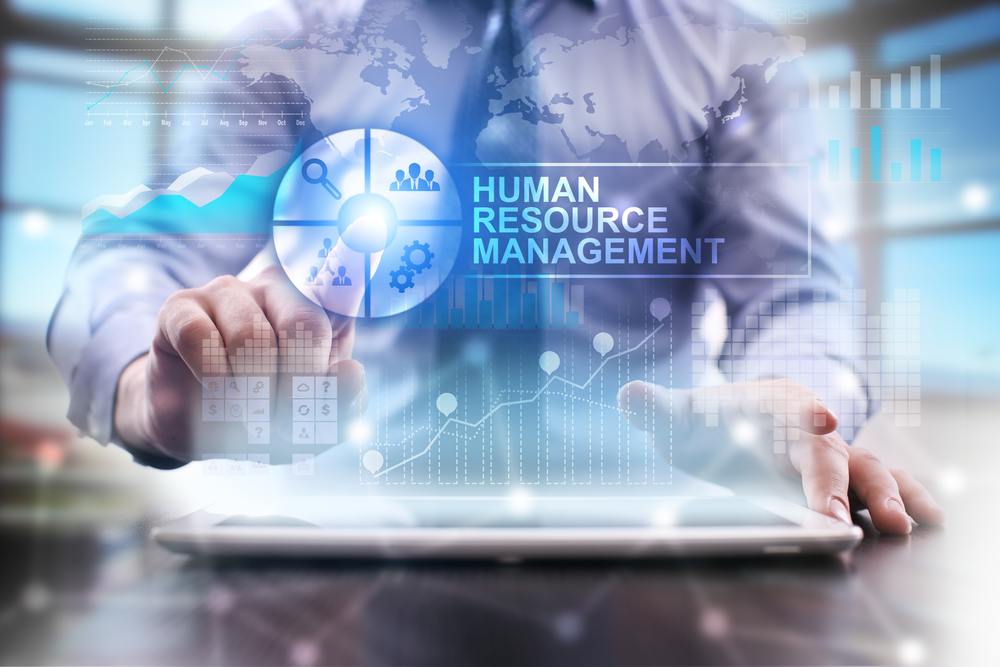 HR is a critical discipline, which is too frequently simplified and set aside. Importantly, human resource management is not about all internal issues that are resolved or show a beautiful work atmosphere in the presence of prospective candidates. Management of human resources is about creating the organization's citizens. It is about maintaining employee involvement, fair market practices, and the overall wellbeing of the organization. With the help of an hr consulting/manpower company, the HR professionals are entrusted with recruiting the best talents for the company. Not only that, a human resources manager will typically have to take a look at every department of an efficient organization.
Every company has a lot to invest in the form of a human resource management system. It is highly economical, as the disengagement of workers costs every organization a lot of money.
Best 10 HR management tips to run an effective business
Check out the best 10 HR management tips to assist you in maintaining the engagement of your employees in your company. Continue reading to find out the fundamental elements, like being open to hearing suggestions on strategies, using social media to expand your network.
1. Empathize with the people
The key is to be tough, but at the same time be empathetic. You should be comfortable with the personal and professional lives of the workers as an HR professional. If an individual employee wants to retain discretion, you can leave them. Otherwise, at least knowing about the important personal and professional information is important for an HR leader since these details influence the everyday performance of employees at some stage or the other.
It is also important to be in daily contact with your employees as an HR leader or a specialist. Whenever they are in trouble and are unable to find a way or concentrate on their job, you have to be their shoulder to lean on. This is where your experience of HR and skills is helpful and useful in getting back your employees' trust. It is, therefore, necessary to monitor the strengths and weak points of your employees in order to improve their performance as HR leaders.
2. Recognize your place
HR managers are every organization's strategic business partners. As an HR Manager, your focus should be on talent management, employee engagement, creativeness, and business teamwork. This is all about effective control of human capital.
Therefore, you need to align your position with the business objectives and vision and develop an HR business plan that complements the company's planning, which is guided entirely by performance.
3. Be savvy with tech
Today, knowing technical know-how and making working plans based on them is a must for any HR professional. If you want to integrate end-to-end HR software, you need to have technical skills. This is because to handle payroll, monitor leaves and attendance, manage employee records, taxes, scheduling, and more, you would have to know the different offers and functionalities of the HR application or portal.
4. Boost the network
Networking is the best way to increase your awareness and capacity and broaden your business connections. This is how you get to know other business professionals, how they navigate the HR practices, and how they work to ensure that their workers are satisfied, inspired, and willing to work more on a quarterly basis. With this understanding, you will have sufficient faith in engaging in the preparation and implementation of HR strategies in your company.
5. Stay organized
The greatest obligation of any HR leader and practitioner is to remain organized. You need to involved in scheduling interviews, engaging with applicants, assisting staff with their job and personal problems. You also need to assess and prepare business plans, perform on-time and fair assessments, and more. All this is only achievable when you remain coordinated and stay organized.
6. Leading by example
You must set company-wide examples as an HR leader or a practitioner by leading by examples. So, if you want your staff to be at work on time, you have to be in the office yourself before you meet them. If the organization as a whole requires its workers to act and govern their actions in a certain way, then as an HR chief, you must comply with these rules and encourage staff to do the same.
7. Document the entire process
Consistency counts, all the rest is secondary. If you would like to train and help others grow their careers, the sharing of the standard documents with them should be the primary task. New Human Research practitioners will be able to focus and deliver in the right direction as they learn more about corporate culture and processes using the document.
8. Hire individuals better than you
In most situations, the interviewee is being negated by the interviewer whenever they think that they attempt to play too clever. However, HR research shows that those who disagree with you will allow you to get a new view of your business and working community. The difference of opinion is, has to be in harmony with your company's vision and goals.
9. On-boarding, training, and growth plan
A significant feature of creating a smooth candidate experience is to pay close attention to an employee's onboarding, training, and progress. Since that individual is now surrounded by a new work environment, the first few initial months are critical for developing the newly onboarded employee. It takes time to relax and accommodate into a new environment. Therefore, helping them get acquainted with daily meetings, learning materials, and first-hand experiences is an important aspect of human resource management.
10. Be a cultural adviser
HR leaders are no less than consultants with technical knowledge. In order to maintain continuity in the work culture and ensure that the work climate is safe, they are the ones who develop HR policies for the organization and for their employees. It is also very critical that HR leaders see themselves as cultural advisors, who are interested in developing a great organizational culture for their workers.
Final words
Building healthy professional relationships with their staff is critical for HR leaders. A personal and emotional connection is what keeps them working and makes them better concentrate on their job.
Hope you find these 10 tips and tricks helpful in the art of management of human resources. Adopt these with the help of an hr consulting/manpower company with your normal working style to create a distinguished employer and HR brand.